Weekly Round-up: 'Fantastic Beasts' Will Evolve to Be "Something Very Shocking", Catching Up With Daniel Radcliffe & More!
Apr 14, 2018
Plenty of exciting announcements were made this week, as we received a Potter masterpiece in the form of Brian Selznick's elaborate mural book covers for Scholastic's 20th anniversary copies of Harry Potter. Bloomsbury revealed first look images of The Tales of Beedle the Bard illustrated edition by Chris Riddell, and LEGO set up a big Wizarding World reveal on their website! Two weeks before its official opening on Broadway, Harry Potter and the Cursed Child managed to make Broadway history, becoming the highest grossing play in Broadway history. 
This week's round-up brings together interviews with Harry Potter's Daniel Radcliffe and Imelda Staunton, and a panel from Fantastic Beasts star Ezra Miller, in which he talks more about the future of Credence Barebone! Also read on to see a trailer for an upcoming documentary about Dame Maggie Smith, as well as films starring Michael Gambon and Helena Bonham Carter, awards for Emma Watson and Jason Isaacs, and an enchanting Greenpeace campaign from Bonnie Wright!
Daniel Radcliffe on Comedy, Miracles and Directorial Debuts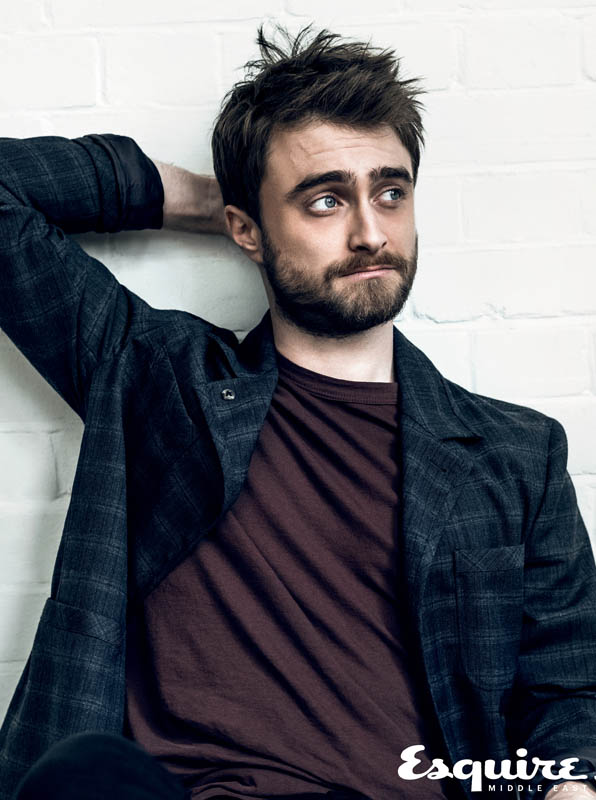 Speaking on his new TV series Miracle Workers in an interview with Manila Bulletin, Dan Radcliffe shared the joys of entering the comedy genre, and working with Steve Buscemi:
"It's fantastic. To be honest, most of what I watch is comedy and the stuff I really love is comedy. So I've wanted to do something like this for a long time but it's just about finding the right people to do it with particularly in TV when you could potentially be doing it for a few years. But as soon as I met (writer-producer) Simon (Rich) and I've been such a fan of his work and, you know, the chance to get onboard with him and in whatever he was creating was so exciting.
"Then when we got Steve (Buscemi) it was just like all our Christmases had come at once. We couldn't believe that he was willing to just jump in and play God. Steve is an incredibly generous actor. He's very kind. He's very humble. He's everything you want in a scene partner. As somebody who's grown up watching him and his work, it was just a surreal and lovely experience to work with him."
He also shared that he'd love to write and direct, but he's feeling the nerves about getting stuck in on a project he's been working on – maybe he should have a chat with Bonnie Wright!
"I would love to write and direct. That's something that I have been working on but I'm really very nervous about that. I don't want to do it until I'm really confident that what I've written is worth filming. But other than that, I'm just very happy to carry on. I love my job, my life. I love working and acting so I'm quite happy to just continue on at this pace as long as people will have me."
We're glad to hear he's doing well and still setting his sights high! Read the full interview here.
Ezra Miller Shares More About Fantastic Beasts: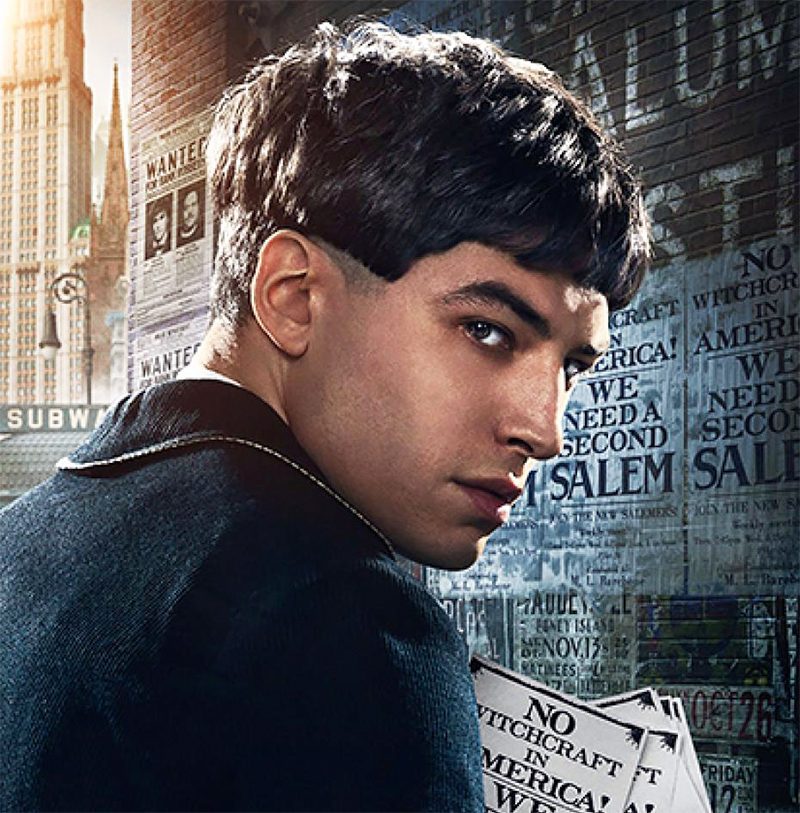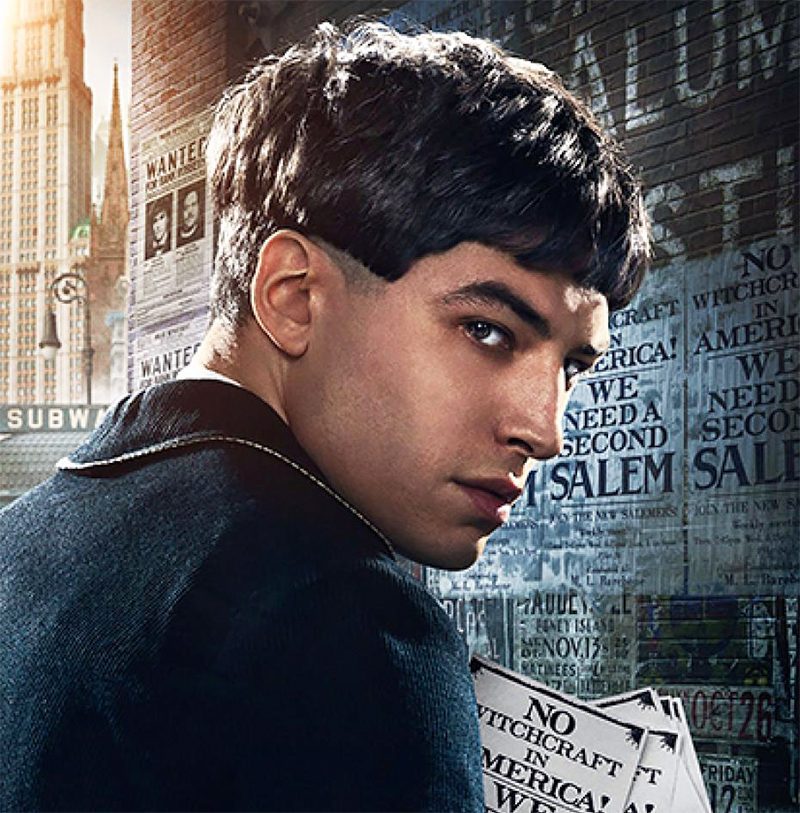 Fantastic Beasts star Ezra Miller (Credence Barebone) joined fans at Middle East Film & Comic Con (MEFCC) last week to talk The Flash (due in 2020) and Crimes of Grindelwald. As we know, Credence makes a return in Crimes after literally being obliterated in the first film, and is a 'crucial' character to the narrative of the Fantastic Beasts films. We're looking forward to seeing his story pan out, as it appears he's related to Leta Lestrange (from a glimpse of what appears to be a family tree in the trailer), and he maybe also has control over his Obscurus. Miller says Fantastic Beasts "will continue to evolve to be something very shocking, challenging and beautiful." 
He also commented on his history as a fan (he'll 'never ever' stop being a fanboy around J.K. Rowling), and how fandom is his community:
"It's funny, someone was saying, 'Oh, you went out and walked the [MEFCC] floor?' I never want to not walk the floor. My fandom is what brought me to this work. I won't let the work push me away from the fandom. Should I ever disappoint you, I'll simply ask for your forgiveness, and always ask for your input and your advice,"
Read the full panel here – we can't wait to hear more from Ezra in the months approaching Crimes of Grindelwald! Let us know your theories on Credence's role in the story, and read ours here.
Star Trek: Discovery Nominated for Peabody Awards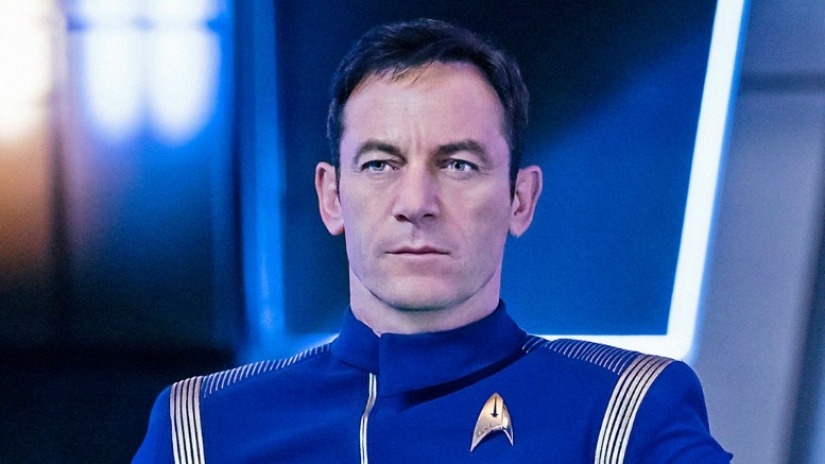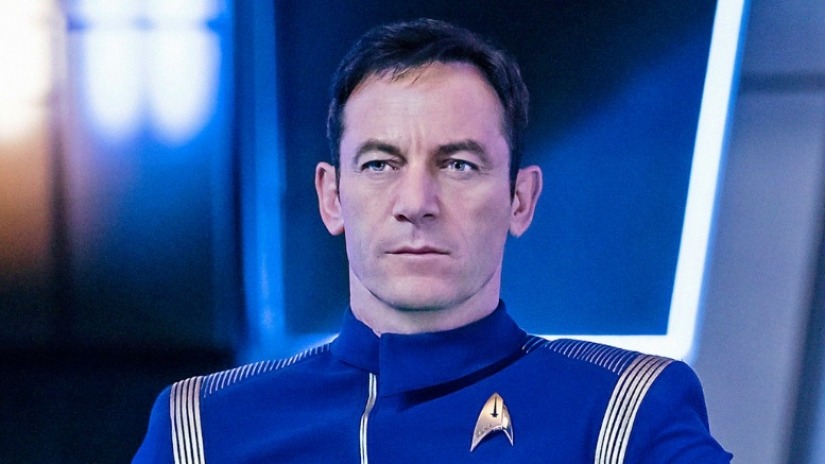 Good news for Jason Isaacs and the rest of the Star Trek: Discovery team! The show has been awarded for the 77th Annual Peabody awards, with nominees representing 'the best in storytelling'. Star Trek has been nominated under the Entertainment category. Congratulations!
Not nothing. #StarTrekDiscovery https://t.co/APnJgy8XD5

— Jason Isaacs (@jasonsfolly) April 10, 2018
Michael Gambon in The Last Witness Trailer
See Michael Gambon (Albus Dumledore) in the first trailer for upcoming film The Last Witness below. The film tells the true story of the murder of 22,000 Polish officers by Stalin's secret police during WWII, uncovered by a journalist (portrayed by Alex Pettyfer):
The film will release on video-on-demand on May 29th. Read more here. Also read more about Michael Gambon and other Potter alumni returning to their characters to voice Harry Potter: Hogwarts Mystery here!
Imelda Staunton on Finding Your Feet & Working With Timothy Spall
Speaking in an interview with Third Coast Review, Imelda Staunton (Professor Umbridge) spoke about her role with Timothy Spall (Peter Pettigrew) in Finding Your Feet, and her history with the actor:
"I respect him so much as an actor; we trust each other so much and that made it very easy. You've got a shorthand and you can talk to each other; no one is getting precious about anything. "Let's try this." "What don't we try this instead?" "That's much better; let's do that. Much better idea." We're very relaxed with each other, and that gave the film something that none of us no what it is, but it's there."
Watch the trailer for the film (which released in February) below, and read the full interview here.
Emma Watson Makes YouGov's Most Admired List:
Emma Watson rose in the ranks of YouGov's Most Admired List this year, with open-ended nominations collected from panellists across 35 countries. Watson rose from 13th out of 20 women to 6th this year:
Interestingly, J.K. Rowling didn't make the top 20, nor any other Potter alumni, so it's a huge achievement for Emma Watson – congratulations to Emma on another well-deserved title! Read more about the poll here.
Helena Bonham Carter in Oceans 8 Trailer
Releasing June 8th, Oceans 8 will star Helena Bonham Carter (Bellatrix Lestrange) as Rose, in an all-female heist comedy, a spin-off of the Oceans 11 series. The film also stars Sandra Bullock, Cate Blanchett, Anne Hathaway, Rihanna and more:
See the official trailer below:
Maggie Smith in Nothing Like A Dame Trailer
As previously reported on Leaky, Dame Maggie Smith will star in a new documentary with Dames Judie Dench, Eileen Atkins and Joan Plowright to explore the lives of the four Dames. An official trailer for Nothing Like A Dame released this week, and the film will release on May 2nd, airing on BBC Two this summer. The film's producer, Sally Angel, shared that the actresses all decided not to work with a script, so the conversations they have are all entirely natural (and both emotional and hilarious, as they discuss everything from loss to Dame Maggie Smith's lack of enthusiasm about the fame she found through Downton Abbey) :
"They had a lot of courage, to work without a script. We didn't know what we were going to get.
"But they are funny and witty and sharp. They are in their eighties, very lively women, and it is a celebration of friendship."
See the trailer below, and read more here.
Bonnie Wright's Magical Campaign to End Oil Extraction:
Helping Greenpeace campaign against oil drilling and burning, Bonnie Wright helped explain the issue to school children with the help of a few spells:
We got together with @thisisbwright who used a bit of magic to help bring on the end of the oil age! #EndOil #exoilyarmus #keepitintheground #energyrevolution #lego pic.twitter.com/5N4RMewEP1

— Greenpeace NZ (@GreenpeaceNZ) April 11, 2018
Wright has been working recently with Greenpeace to campaign against plastic pollution, which we reported on here. You can also read more about oil pollution here.
That's all for this week! Be sure to read last week's round-up here, and our theater round-up here.