Urban Stages to Award Jim Dale the 2017 Lifetime Achievement Award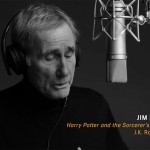 Apr 17, 2018
Urban Stages' Board of Directors announced that the award-winning Jim Dale will receive the 2017 Lifetime Achievement Award at their 2018 Gala Benefit celebrating the "Magic of Theater." Actor Simon Jones will present the award at the Boathouse in Central Park on Monday, May 14.
Broadway World broke down the renowned entertainer's impressive résumé, noting that he has worked as an "actor, singer, dancer, author, lyricist, comedian, narrator, raconteur." According to their report, Dale began his professional career as a comedian but was soon wooed to the stage by Sir Laurence Olivier himself. He went on to star in 28 films and performed in many On and Off-Broadway productions, earning a Tony award for Barnum.
He is most well known to Potter fans, however, for his moving narration of the complete Harry Potter series of audiobooks for the U.S. and Canadian markets. Over the course of seven books, he embodied over 200 characters, all with distinct voices, and for this incredible body of work, he was honored with inductions into the "Audible Hall of Fame" and the "American Publishers Hall of Fame."
Dale also won the Grammy for his narration of Harry Potter and the Deathly Hallows, winning in the "Spoken Word Album for Children" category.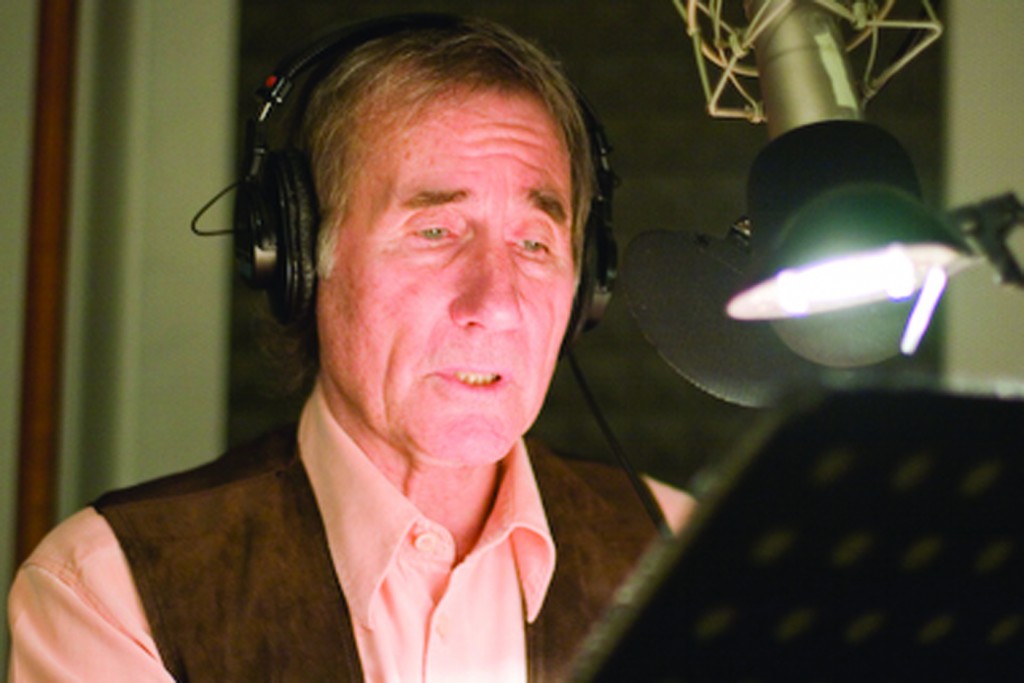 After completing the audiobook for Harry Potter and the Order of the Phoenix, he granted a lengthy interview to Melissa Anelli, founder of The Leaky Cauldron and LeakyCon, about his thoughts on J.K. Rowling's series and the narrating process.
Dale explained that it's difficult for him to formulate an opinion on the quality of a book as he's narrating because he has to focus all his concentration on proper delivery. He did, however, comment on being aware that Rowling had created truly dynamic characters, particularly, in the case of Harry Potter. Dale observed:
"We have 10,000 edits, for instance. Now, you never have to stop and start 10,000 times when you're reading a book. I do. So you can understand that I can't focus on reading it the way you can. I don't know until I read it again. But I got the general impression while I was doing it was that [Order of the Phoenix] was the best book that she's written so far, and that it's deeper than the other, and that I was speaking lines Harry had never spoken before. Angry lines, he was fed up with people, like a young teenager. He was angry and aggressive and sulky. I realized that he is growing up. Instead of a cardboard character [J.K. Rowling is] creating somebody who is growing up as the years go by."
Given his impression of Order of the Phoenix, we would very much like to know his thoughts about voicing the dramatic Half-Blood Prince and the concluding book, Deathly Hallows. But, perhaps the strength of the story and the power of his narration speaks for itself.
Yet, it's interesting to note that Dale is never satisfied with the quality of his audio work. As an actor who benefits from rehearsals and retakes, the prospect of setting one recording in stone is daunting. When asked if there were any pieces of narration that he would go back and change, he responded:
"Every sentence. Of course, because when you rehearse a play the first time you read the play and open your mouth and speak those lines, it's not the way you're going to be doing it on the opening night, and the way you're doing it on opening night is not the way you're going to be doing it three months into the production. So an actor is always correcting and polishing and adding to – these are called moments, you create a part from moments, and every part gets bigger and bigger. The director suggests this and you suggest something, and it all adds up to more and more moments. So to get back to your question, when you read the book for the first time and speak it, then obviously if you had been given a chance to read it five or six times aloud, then you'd put more emphasis there, or pull back here, or have been angrier – and I'm like that. I'm so bad at this that I've never listened to a Harry Potter book, I've never heard it, because I would be too critical. I can't bear to listen to myself making the endless mistakes that I think I'm making. Other people don't seem to notice at all. They're too miniscule for other people to even realize they're mistakes, but to me and to fellow actors, we all go through that phase. Thank God, because the person who says, 'Aren't I great?' and they show their films at home every night to all of their friends like in the old days in California – you never get anywhere like that."
Dale's humility is commendable, since his work garners both critical accolades and praise from adoring Harry Potter fans. Still, when asked how the series appeals to his comedic roots, he focused not on his professional credits but on Rowling's talent as a writer. He said:
"Oh, she's got a wonderful sense of humor. You can't help but laughing when you read some of the things that they get up to, and some of the descriptions are absolutely wonderful. She is, without a doubt in my mind, the cleverest writer I've ever read for children's books – that appeal to adults just as much as children, as you know. She's the very best there is, and she deserves every acclaim and every bit of success that comes her way. She deserves it, she's earned it. And she's proving that the more you get into this series, the more she's with it. These books are changing. They're changing, they're getting more serious and deeper, they'll get more romantic later on, probably – why not, that's what life's about. She's going with it, she just doesn't create these characters and lead them in a time warp. These are growing up kids, growing up year to year and the kids who are reading about them are experiencing the same growing up pains that kids are going to experience."
We couldn't agree more, and we couldn't be more pleased that such a immensely-gifted and unassuming man was tasked with bringing these beloved characters to life through narration. Congratulations, Jim Dale! Thank you for a lifetime of outstanding work. You can listen to his Dale read the very beginning of the entire saga here:
Read the full Leaky Cauldron 2007 interview with Jim Dale here.