New Chocolate Frog Card to add to your collection debuts
Jul 04, 2018
When Harry first encounters a Chocolate Frog Card on the Hogwarts Express, his recent exposure to the magical world has him leery about eating the frog.  Ron assures him it's just a spell (and Harry loses his first frog when it leaps out the open train window), and suggests he could start collecting the cards.  Later, Harry's memory of seeing Nicholas Flamel's name on Dumbledore's card provides a crucial clue in defeating Voldemort's attempts to steal the Philosopher's Stone.
Along with Bertie Bott's Every Flavour Beans, Chocolate Frogs were one of the first wizarding sweets to be available for sale at theme parks and online.  Each frog comes with a collectible card featuring a famous witch or wizard.  On July 2, another witch was honoured with her own card:  Jocunda Sykes, who was the first witch or wizard to make a transatlantic crossing by broom.  Sort of the Amelia Earhart of the wizarding world, getting her own Chocolate Frog Card means that her accomplishment is being noted as an important moment in wizarding history.
The new card will temporarily be denoted by a gold sticker on the box, so you can be certain that you are getting a card that you don't already have.  Eventually, the stickers will come off and this card will join the existing collection.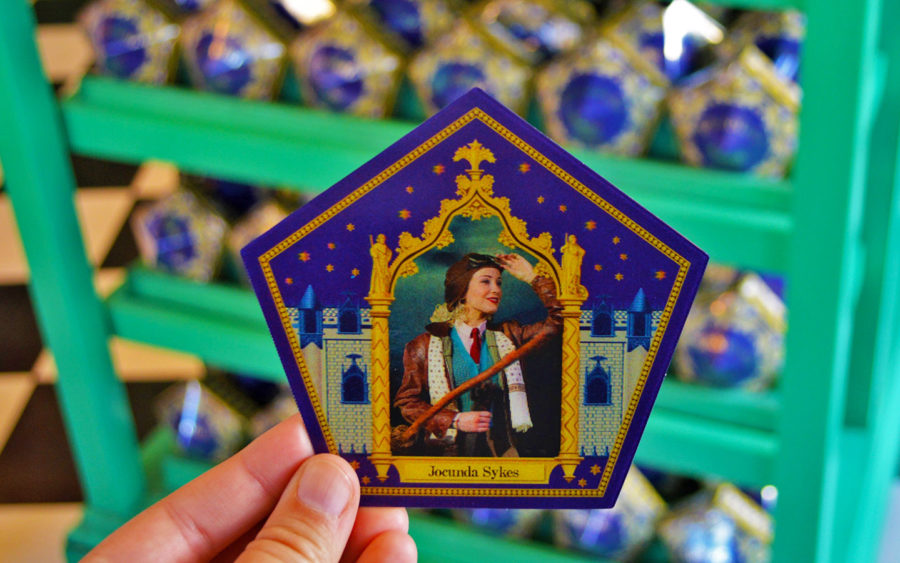 Another recent honouree was Bertie Bott, who was given his card earlier this year.  In 2017, Hengist of Woodcroft, founder of Hogsmeade village, was added to the collection.
Chocolate Frog Cards are available at Wizarding World of Harry Potter theme parks, as well as from Universal Orlando's online store.  If you can apparate to Universal Studios Orlando, you will find Chocolate Frog Cards for sale in both Sugarplum's Sweetshop in Diagon Alley, and Honeydukes in Hogsmeade.
In addition to the iconic ornate pentagonal blue and gold box, Chocolate Frog Cards will soon be available in single packets.  You can preview the new packaging in the centre of this photo of wizarding world sweets from a Warner Bros. new product showcase (more on that later!):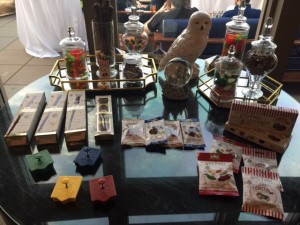 If you want to try making your own Chocolate Frogs, you can purchase an 8-frog mold from Cinereplicas, which Leaky tried out and reviewed here.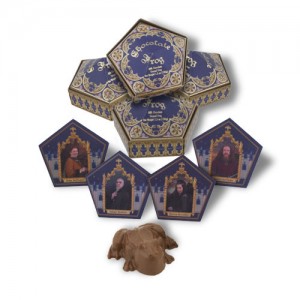 How many Chocolate Frog Cards do you have in your collection?  Tell us in the comments.
---
JOIN OUR TEAM! We're hiring volunteer writers, reporters, editors, designers and social media wizards – click here for details, and be sure to apply!