Theater Round-Up: Cursed Child New York and Melbourne to Release November Batch of Tickets–and Much More!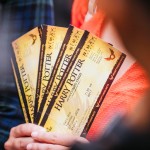 Nov 16, 2018
With all the coverage leading up to the worldwide released of Fantastic Beasts: The Crimes of Grindelwald today, it would be easy to forget that the theater world also continues to make magic on a daily basis. But look no further than the following recap for confirmation that it does, indeed, march on with a flourish!
Harry Potter and the Cursed Child continues to dominate the news with announcements of upcoming ticket releases for both New York and Melbourne, while the London production celebrates a milestone performance. The Broadway cast will also be joining BroadwayCon, covered by Leaky here, and don't forget to vote for Cursed Child London, which has been nominated for BroadwayWorldUK's Best Long-Running West End Show award (here)!
In other news, Jamie Parker will join a special Christmas performance at The Sheen Center, Daniel Radcliffe appeared on The View, James Phelps' The Greater Game opened its run, Mark Williams talks about the musical Dr. Doolittle, view a clip from the recent screening of Alfred Enoch's Red, Dawn French's Snow White pantomime heads to the stage, Jessie Cave embarks on comedy tour and John Tiffany is set to collaborate with Björk.
Read on for more details!
Harry Potter and the Cursed Child News
As has become the norm, Harry Potter and the Cursed Child continues to feature in news around the world, and each production, from New York to London to Melbourne, is finding success in its corner of the theater community.
New tickets will be released for #CursedChildNYC on Thursday, November 29 at 11am! For more details go to: https://t.co/85YBVK9sl4pic.twitter.com/7WkvGK8hZg

— Cursed Child NYC (@HPPlayNYC) November 12, 2018
Cursed Child NYC will release new tickets on Thursday, Nov. 29 at 11:00 a.m. ET at all price points. The production, still featuring the original Olivier and Tony-award winning cast, is a must-see for fans heading to Broadway. Though tickets are currently available through June 9, 2019, the new release will make tickets available through Sept. 29, 2019, and they will surely be snatched up quickly! The official website for the play gives the following important instructions and details:
"On Thursday, November 29, those wishing to purchase tickets should visit this website and join the 'Virtual Waiting Room' at any time between 10:30 AM and 11:00 AM ET. When tickets are released at 11:00 AM ET, everyone in the 'Virtual Waiting Room' will be randomly assigned a place in the queue for the opportunity to purchase tickets. The randomization of the queue allows the purchase of tickets to be as fair as possible and provides protection against bots. These tickets will not require an Access Code to purchase."
And the Broadway production isn't the only one set to unveil a new block of tickets–the Melbourne play will also release new tickets just two days prior on Tuesday, Nov. 27!
Tickets are currently on sale for the production, which begins preview performances Wednesday, Jan. 16, 2019 at the Princess Theater. For more information visit the Cursed Child Melbourne website here. Not to be outdone, Cursed Child London celebrated its 1000th performance and is still going strong.
#WeWillRemember Tonight we did our 1000th show of @HPPlayLDN in an auditorium full of people from all over the globe from countries that 70 years ago were at war with eachother. They sat together and watched and laughed and gasped and clapped. I count myself so incredibly lucky.. pic.twitter.com/cPWilhCeoB — Tom Aldridge (@Thomas_Aldridge) November 11, 2018
It's a magical milestone, indeed!
Finally, in case you missed it, don't forget that innovative musical artist Imogen Heap's Harry Potter and the Cursed Child soundtrack is now available for purchase. The album released on Nov. 2, and Playbill posted another track to promote it–this one titled "Godric's Hollow." The video below features the song as well as footage from the play!
For more on Heap's creative process and inspiration for composing the soundtrack, read Leaky's exclusive coverage of her discussion with John Tiffany here.
Jamie Parker to Make Special Appearance at The Sheen Center's Christmas Event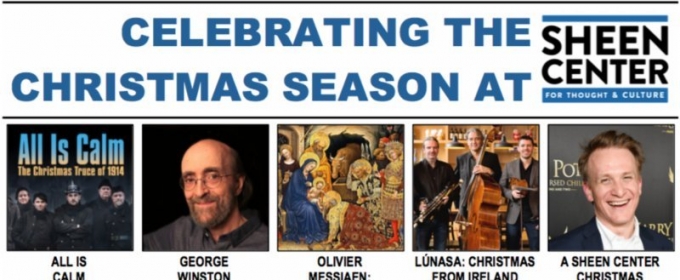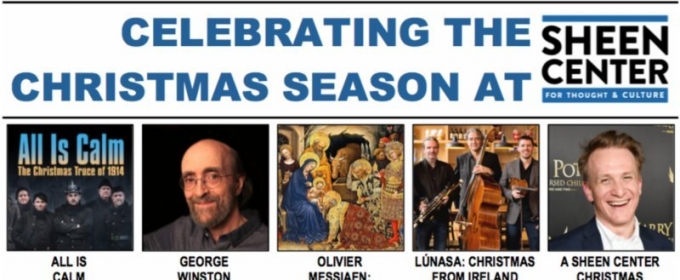 Harry Potter and the Cursed Child's Jamie Parker joins The Sheen Center's annual Christmas line-up as part of the Sheen Center Family Christmas program Monday, Dec. 17 at 7 p.m. in the Loreto Theater. Parker, who stars as Harry Potter on Broadway, will read the festive favorite "The Night Before Christmas" at the seasonal event. Choirs from the Christian Cultural Center, St. Stephen of Hungary School and Times Square Church will also perform a selection of traditional carols.
Regular tickets are $15. Student tickets are available for $10. Visit the Sheen Center's site for more information on the events they offer, and read about the other featured Christmas productions–All is Calm: The Christmas Truce of 1914, George Winston, A Celebration of Songs of Maggie Roche with a Holiday Twist, Olivier Messiaen: Vingt Regards Sur L'Enfant-Jesus and Lunasa: Christmas from Ireland with Special Guest Ashley Davis–at Broadway World here.
Daniel Radcliffe Talks The Lifespan of a Fact on The View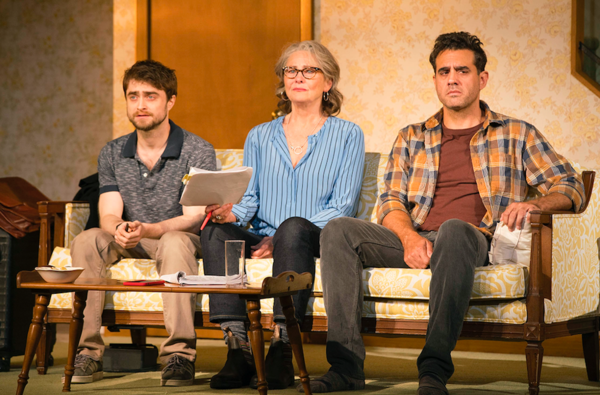 Daniel Radcliffe, currently starring in The Lifespan of a Fact with Cherry Jones and Bobby Canavale at Studio 54 on Broadway, stopped by The View on Monday, Oct. 29 to discuss the production. Joy Behar kicked off the interview by introducing Radcliffe to the audience, commenting on the timeliness of a play that evaluates the importance of factual accuracy.
The roundtable quickly turned to Harry Potter, however–which Radcliffe is no doubt used to by now!–with one of the panelists bringing up the devotion of her family members and showing off pictures of their Potter-themed tattoos. Asked if he's seen a lot of them over the years, Radcliffe replied:
"I've seen a lot of Harry Potter tattoos, some very good. A lot of people have the Deathly Hallows, and a lot of people have glasses with a little scar. The one thing that I've seen that I really hate is some people have had my signature tattooed onto them after I have signed their arm. "I did that once and then I saw a girl, like, three years later, and I was like, 'Oh, have I already signed for you?' And she was like, 'No, this is a tattoo. Can you get my book?' And I have horrible handwriting…Please don't do that–with anyone. You're not going to like this forever. Please don't."
Radcliffe also revealed that he's still recognized as Harry Potter but, more often than not, it's by adults who grew up with the series. He said:
"I'm starting to get that thing where, like, parents will bring their children up and be like, 'This is Harry Potter.' And the kids are looking at me like, 'No, that guy's old.' "
He acknowledged that the Potter series is very comforting for people, something we're well aware the fandom community taps into! He also insisted that The Lifespan of a Fact, about fact-checking journalist Jim Fingal and writer John D'Agata, isn't as dry as it might sound, but is actually quite funny. The View hosts confirmed the laugh factor and also asked how he honed the American accent he adopted for the play. Radcliffe mused:
"I can't speak for all British actors, but I think a lot of us have been honing them since we were kids…I was really into, as it was then, WWF, now WWE, as a kid, and those guys were American. So if I was playing with WWE action figures, I gave them American accents.  "I've also been told that I sound a lot like Chris Columbus, who directed the first two Harry Potter movies. He was the American that I spent the most time around early on, so I think, apparently I sound like I'm from Ohio."
Catch Daniel Radcliffe onstage while you can! The play, which officially opened Oct. 18, is engaged for a limited 16-week run. And watch his full interview with the women of The View below.
James Phelps in The Greater Game
James Phelps, our beloved Fred Weasley, is currently starring in the WWI drama The Greater Game. The production, in which he stars as footballer Richard McFadden, kicked off its run Oct. 30 at Waterloo East Theatre and will continue through Nov. 25. After a successful opening week, Phelps tweeted his appreciation to fans.
I am honoured to be telling the story of Richard McFadden and his fellow @leytonorientfc team in the Great War. Weeks like this make me so grateful to be an actor after a great week of rehearsals with an amazing cast.#TheGreaterGame #cantwaittoheronstage https://t.co/ZLmUzEhKW7 pic.twitter.com/DVh6iz9YLZ — James Phelps (@James_Phelps) October 19, 2018
Read more on The Greater Game in Leaky's previous coverage of James Phelps' interviews discussing the production, here.
Mark Williams Talks Dr. Doolittle Musical 
WhatsOnStage went behind the scenes with the cast of the musical Dr. Doolittle, which began performances at the Churchill Theatre last week. Mark Williams, best known to Potter fans as Arthur Weasley, stars as the titular character and discussed how his approach to the role differs from those seen on film and stage before. He said:
"I was really interested in Dr. Doolittle as a role because I'm not sure it's been fully explored yet–with all due respect to those who have gone before. The difference in our production from the film, for example, is that Rex [Harrison] was very keen on being the love interest, and I'm not. In fact, I'm not bothered at all, so that frees Dr. Doolittle to not have to be a romantic hero. Not that he's an anti-hero, but he's sort of going that way." 
The musical will tour through UK and Ireland before ending its run. Watch the full round of interviews in the video below.
View Clip From Theatrical Screening of Alfred Enoch's Red 
Alfred Enoch, starring alongside veteran actor Alfred Molina, wrapped their critically-acclaimed run of the production Red this summer. Broadway World posted a clip from the play, which follows painter Mark Rothko and his assistant, Ken. The special theatrical screening was held across the U.S. and UK on Wednesday, Nov. 7, but those who missed it can appreciate the talents of Molina and Enoch in the video below.
The intense scene features an argument between the master artist and his new assistant over the color red. Molina, as Rothko, takes a combative stance, almost taunting the young man with his superior understanding of the nuances of the color palette, which finally forces the nervous and bewildered Ken to better articulate his thoughts.
Read Leaky's review of the production here.
Full Cast Joins Dawn French in Snow White
According to London Theatre, the full cast for this year's London Palladium pantomime Snow White has been made official. French, known as the portrait guarding entrance to Gryffindor Tower, stars as the Wicked Queen. Notable costars include Julian Clary (The Man in The Mirror), Paul Zerdin (Muddles), Nigel Havers (The Understudy), Gary Wilmot (Mrs. Crumble), Vincent and Flavia (The King and The Queen) and Danielle Hope as Snow White with Charlie Stemp, the Prince. The pantomime will run from Dec. 8 through Jan. 13, and it looks like rehearsals are well underway!
And we're off!!!
OH YES WE ARE! @SnowWhiteLDN pic.twitter.com/CG8yJCVbdi

— Dawn French (@Dawn_French) November 13, 2018
Get ticket information here!
Jessie Cave on Stand-Up Comedy Tour
Jessie Cave, remembered by fans as Lavender Brown from the Harry Potter series, has set off on the Sunrise Tour, a series of comedic performances sponsored by the Soho Theatre. The tour takes Cave to Coventry, Brighton, Kendal, Edinburgh, Glasgow, Newcastle, Birmingham, Manchester and Cambridge. See her story to find out where she is in the tour and related ticket information.
John Tiffany to Direct Björk's Upcoming Concert Production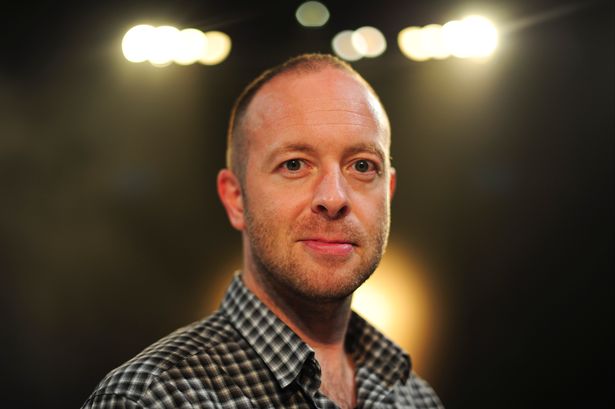 Playbill announced that Icelandic musician Björk is planning an innovative concert that will require collaboration with renowned director John Tiffany (Cursed Child) and other theater veterans including choreographer Margrét Bjarnadóttir, set designer Chloe Lamord, digital visual designer Tobias Gremmler, lighting designer Bruno Poet, costume designer Iris Van Herpen and sound designer Gareth Fry, also of Cursed Child fame.
She bills the production as a meeting of the acoustic and digital, where the two will "shake hands." It will also feature the Icelandic flute ensemble Viibra, as well as musicians on harp, percussion and electronics.
No opening date has been set, but the production is expected to open in the spring of 2019.