Theater Round-Up: Friday Forty News, Noma Dumezweni and Ralph Fiennes Recieve Industry Honors, 'Cursed Child' Stars Perform in BC/EFA's 'Red Bucket Follies'–and More!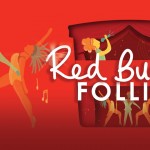 Dec 03, 2018
Since Fantastic Beasts: The Crimes of Grindelwald released in theaters, fan-sites have been saturated with news about the box office numbers, the huge questions raised (including the twist ending regarding the identity of Credence Barebone!) and even comparisons to the Harry Potter series. But the stage bows to no film, and Harry Potter and the Cursed Child cannot be ignored as it embarks on its own global magical takeover.
In fact, Cursed Child NYC just released the big news that it's revamping the Friday Forty process starting tomorrow. Fans will now be able to enter from Monday at 12:01 ET to Friday at 13:00 ET!
The #CursedChildNYC Friday Forty is changing! Starting tomorrow, you can enter between Monday at 12:01ET until Fridays at 13:00ET. More info: https://t.co/oydT9waJ3R pic.twitter.com/nR8phVLo1Q

— Cursed Child NYC (@HPPlayNYC) December 2, 2018
In other news, Harry Potter, Fantastic Beasts and Cursed Child alums continue to make waves in the theater industry as well. Noma Dumezweni and Ralph Fiennes picked up industry honors, and Dumezweni is set to appear in an upcoming film likely to bring accolades at Sundance. J.K. Rowling discussed the creation of Harry Potter and the Cursed Child with collaborators John Tiffany and Jack Thorne, and Cursed Child alums will participate in fundraising for Broadway Cares/Equity Fights AIDS Red Bucket Follies production. Jim Dale, voice of the Harry Potter audiobooks, is engaged for a limited number of not-to-be-missed performances next week and, last, but by no means least, we cover the Cursed Child London cast trip to Warner Bros. London Studio Tour's Hogwarts in the Snow!
Read on for more details.
Noma Dumezweni Named to BBC's 2018 100 Women
  #ThatsNice Today the @bbc100women list is released and I am thrilled to be part of it! (i REALLY Am!) Check out the other influential and inspirational women from around the world: #100Women ? @rachell_photo and a @kennethsohmakeup facejob.   A post shared by Noma Dumezweni (@missdumezweni) on
Noma Dumezweni, who won an Olivier Award for her portrayal of Hermione Granger, which she originated on the London stage in Harry Potter and the Cursed Child, has been named as one of BBC's 2018 100 Women. Dumezweni continues to perform as the adult incarnation of the "brightest witch of the age" in the Broadway production of Cursed Child, and her current residence in New York clearly hasn't slowed the recognition from the other side of the pond.
In fact, being immersed in the role for an extended period of time has grown Dumezweni as both an actress and a person, and she specifically credits Hermione Granger with helping her learn to process and channel the emotion of anger. She told BBC News:
"I have learned a lot from playing the character of Hermione on stage in the last few years. Although generally calm and level headed, righteous and empathetic Hermione knows how to use anger effectively when it's needed.
"Hermione's anger is a beautiful thing – she displays it most through her loyalty and love, especially when she's in love and trying to understand that. She's asking those she loves to do better. She holds them up to a high standard because she has faith they can reach that. Fiercely. And she'll be there when they do."
She went on to share how she's gaining a new perspective, saying:
"Until recently I didn't understand what form, energy and shape my anger could take. It felt like it came out broken. "Happily, as I get older, I feel a greater sense of clarity about where my anger is rooted. I'm also allowing myself to feel it…What I have learned is that if you suppress your anger through fear or passivity it can and will go on to explode."
Dumezweni's ongoing commitment to Hermione Granger hasn't stemmed the flow of work either! She stars alongside Chiwetel Ejiofor in the upcoming film The Boy Who Harnessed the Wind, his directorial debut, which will premiere at the Sundance Film Festival in 2019.
#theboywhoharnessedthewind – So very excited to be a small cog in this beautiful machine! Chiwetel's feature directing debut. And a beautiful African cast, new and old. @maxwell_simba – watch this kid…? @lily_worldwide – watch this kid…? @iamphilbertowarren – watch this kid…? And Queen @aissamaiga ???. #Repost @aissamaiga ??? Our film will be premiered at #sundance2019 ! I am so excited and proud… I just can't wait to share it with you all. THE BOY WHO HARNESSED THE WIND ????. Congratulations to our director @chiwetel_ejiofor ? A post shared by Noma Dumezweni (@missdumezweni) on
The film, adapted from the book by William Kamkwamba, tells the autobiographical story of building a wind turbine in his Malawian village with guidance from a library book. His ingenuity and determination saved his people from famine, and Dumezweni plays Edith Sikelo, the librarian who brought his actions to the attention of the public. 
Wider release dates have not yet been set, but it sounds like an incredible film based on a true story–and one not to miss when it becomes available to the viewing public! 
Ralph Fiennes Wins Evening Standard's Best Actor for Antony and Cleopatra 
 Ralph Fiennes was awarded the Best Actor nod at the Evening Standard theatre awards for his leading performance in Antony and Cleopatra. His costar, Sophie Okonedo, also picked up the top prize, winning Best Actress for her role as Cleopatra. It was a stunning sweep of the coveted prizes not repeated since leads Lindsay Duncan and Eric Porter won for their roles in Cat on a Hot Tin Roof. 
According to the Telegraph, director Simon Godwin said the key to Fiennes success was in altering his approach to the beleaguered general, saying: 
"Failure hangs over the play, and the trap is to play Antony like he's a failure. Ralph will make him a man of action, of intensity and heroism, rather than a depleted figure."
 The production ends its run on Jan. 19, 2019, and it's unlikely any tickets remain for the must-see show, which were almost sold out two weeks ago. Fiennes seems to be getting better and better these days, with this latest win following an Evening Standard nod in the same category just two years ago when he won for 2016s The Master Builder and Richard III, so hopefully those of you interested in catching him on stage already snagged a few! 
J.K. Rowling Discusses Cursed Child With Jack Thorne and John Tiffany 
In a new video from the Lyric Theatre, J.K. Rowling, creator of the wizarding world and its cast of characters, sat down with director John Tiffany and writer Jack Thorne to discuss their collaboration over Harry Potter and the Cursed Child. 
Tiffany acknowledged that he thought long and hard about taking on the project after he was approached by producers Sonia Friedman and Colin Callender because the series is so loved and adored by fans and, as such, an "enormous" prospect with great responsibility. 
Rowling echoed his sentiments and added: "It had to be a very special and unusual idea to make me think, 'Actually, that could be good.' " 
She also explained that the intriguing concept alone wasn't enough to woo her. She didn't really commit to the undertaking until she knew who her collaborators would be, saying that Tiffany and Thorne were the deciding factor. 
And unlike Tiffany, Thorne said he didn't have to waffle over the offer at all, saying: "I didn't hesitate one second, just walked in there, stupidly, like a ridiculous fireman that's poorly dressed and just hoped that it would all be okay."  
Watch the full video below to hear more on the working relationship of the trio, including how Tiffany and Rowling met, in a move she termed "predestined," many years before!
 JUST JIM DALE in Three Special December Performances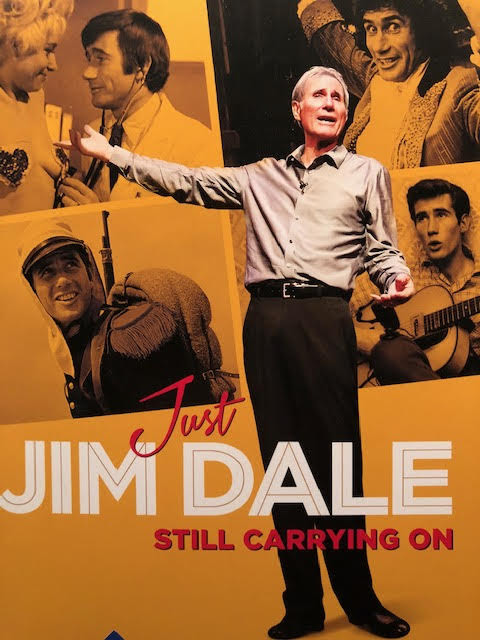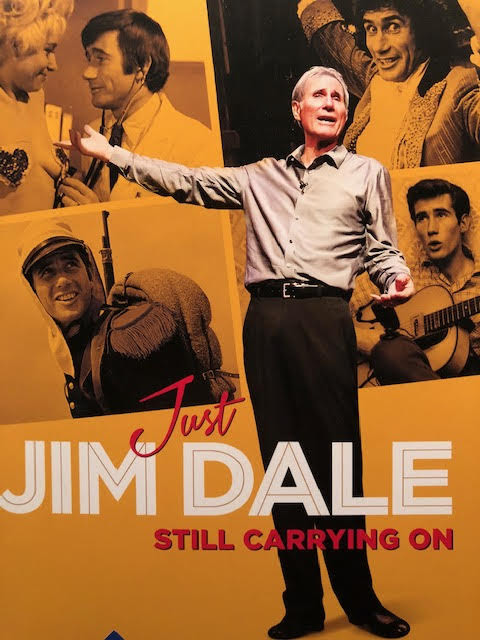 Somers' Hamlet Hub announced that Jim Dale, the beloved Tony award-winning performer behind the U.S. editions of the Harry Potter series audiobooks, is set to perform at The Schoolhouse Theater in New York on Dec. 13 at 8 p.m. and on Dec. 15 at 3 p.m. and 8 p.m. The glowing release describes the set as follows:
"Jim Dale is the last of the great old music hall performers. He sings, he dances, he tells jokes with exquisite timing, but overall he exudes energy that is simply contagious. For 90 minutes he never leaves the stage. Just Jim and a wonderful accompanist, Mark York, who has been accompanying Jim, as he explained, for decades in the style of and reminiscent of Cy Coleman and Jerry Herman. It's the most engaging hour-and-a-half seen in decades."
Tickets are available for purchase through The Schoolhouse Theater here. Senior tickets are priced at $35 with regular tickets going for $38.
Cursed Child Stars to Appear in Red Bucket Follies for Charity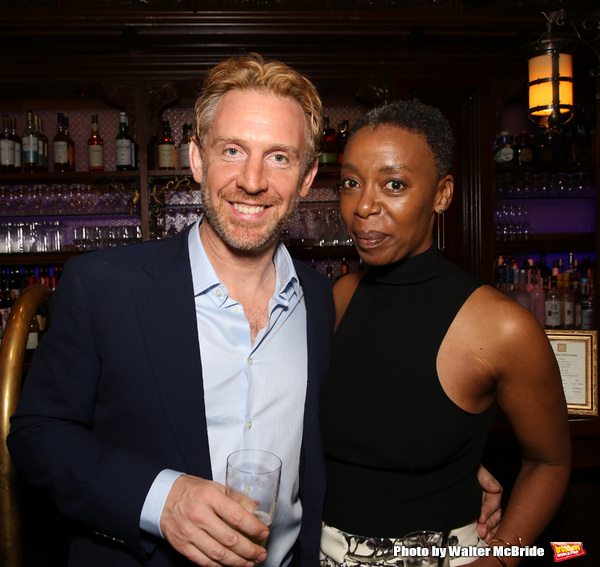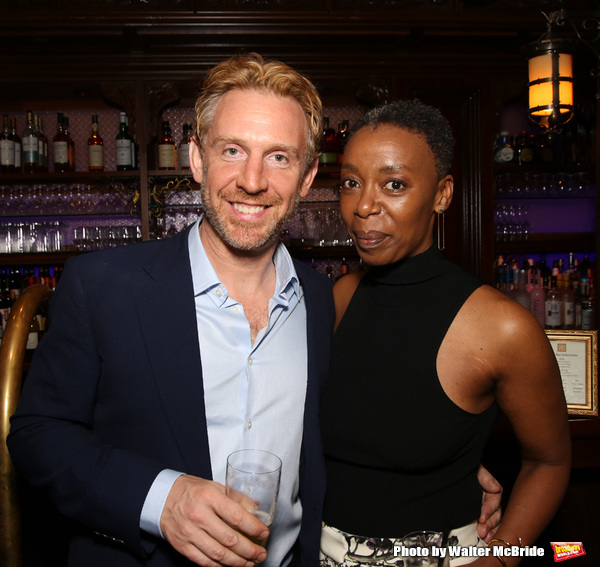 Cursed Child costars Noma Dumezweni and Paul Thornley (Ron Weasley), along with Poppy Miller (Ginny Potter), are set to appear in Red Bucket Follies at 4:30 p.m. TODAY and at 2 p.m. tomorrow, Tuesday, Dec. 4 at New Amsterdam Theater to benefit Broadway Cares/Equity Fights AIDS.
The show features skits, songs and dances from over 150 performers, including Broadway stars from productions such as Chicago, Frozen, Hamilton and Wicked, among many others!
BroadwayWorld reported that the opening number would give special recognition to Asian Americans on Broadway in an homage that includes members of the original 1958 cast from Flower Drum Song productions. The fundraising event will also feature a judging panel set to present honors following Tuesday's performance.
The following update on ticket availability was reported at Broadway Cares:
"Tickets are no longer available online. A limited number of tickets will be available at our will call table in front of the New Amsterdam Theatre. Will call opens at 3 pm for Monday's show and at 12:30 pm for Tuesday's show. Tickets are not available at the New Amsterdam box office. If you previously ordered tickets, they can be picked up at the will call table on the day of your performance."
The London Cursed Child Cast Attends Hogwarts in the Snow
In our final Harry Potter news from the stage, the cast of the London production of Cursed Child had the opportunity recently to experience the holidays Hogwarts style when they paid a visit to Warner Bros Studio Tour's Hogwarts in the Snow. Take a peek at their magical field trip below:
The #CursedChildLDN cast had a magical time visiting our friends over at the @wbtourlondon last week! pic.twitter.com/wMviYHLXgI

— Cursed Child Play (@HPPlayLDN) December 3, 2018
Cursed Child London has also announced a giveaway for a chance for some lucky UK residents to win a trip to Hogwarts in the Snow, as well as tickets to the play! Happy Holidays from Harry Potter and the Cursed Child! Check the Cursed Child website to enter.