Weekly Round-up: Daniel Radcliffe Discusses Hogwarts Bathrooms, Jessica Williams at Sundance Film Fest & More!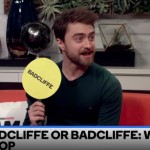 Feb 03, 2019
This week in the Potterverse, we were treated to the reveal of a new surprise in store this April at Warner Bros Studio Tour London – Gringotts Wizarding Bank! We also celebrated special honors for production designer Stuart Craig and cinematographer Roger Pratt, got excited for the release of Harry Potter Pop PEZ coming soon from Funko, a movie marathon at the Prince Charles Cinema in London this April, and a special line of limited edition Harry Potter movie stills from Classic Stills.
In this week's round-up, we cover an interview with Daniel Radcliffe, new projects featuring Warwick Davis, Katie Leung, Eddie Redmayne, Johnny Depp, Bill Nighy, Helen McCrory, Ciaran Hinds and Toby Jones, Jessica Williams at Sundance Film Festival, Jason Isaacs in a new video from Lumos on his visit to their young people's forum last year, and Hero Fiennes-Tiffin on the cover of Wonderland magazine!
Daniel Radcliffe Reacts to Pottermore's Toilet-Themed Trivia Day Tweet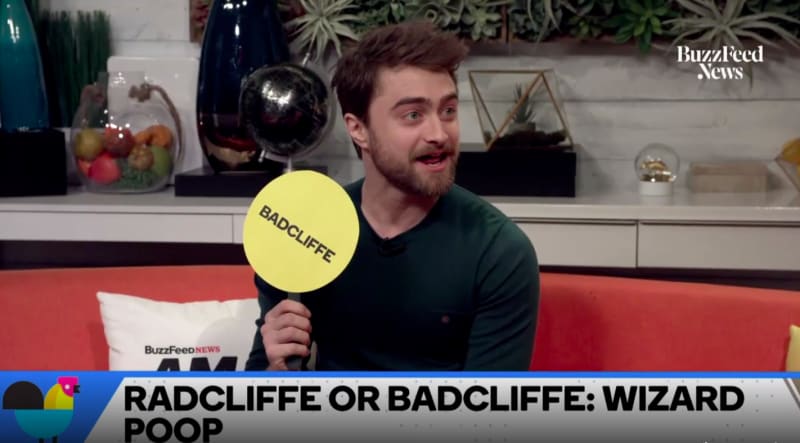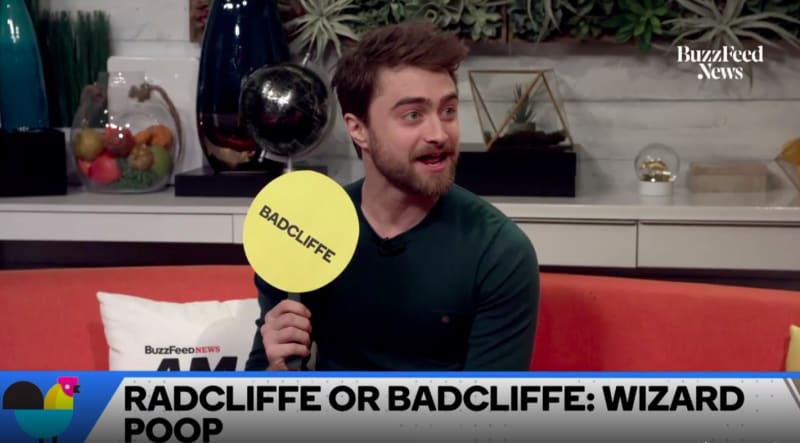 Photo: Buzzfeed News
Speaking to Buzzfeed's morning show AM to DM, Daniel Radcliffe appeared to promote his upcoming TV series Miracle Workers, but ended up being asked by host Isaac Fitzgerald to share his throughts on Pottermore's Trivia Day tweet about Hogwarts bathrooms during a game of Radcliffe or Badclife. It's fair to say he found the news disturbing:
"I don't like the implications. I filmed that character for a long time without knowing that that was a part of that character's life. I could have done with that information."
"I do have many questions about it. Could we not have just vanished it from our stomachs? I've got a few follow-ups there definitely. . . I'm not O.K. with the idea that we would just … where we stood. I would like to revise that bit of the history."
Hogwarts didn't always have bathrooms. Before adopting Muggle plumbing methods in the eighteenth century, witches and wizards simply relieved themselves wherever they stood, and vanished the evidence. #NationalTriviaDay

— Pottermore (@pottermore) January 4, 2019
Wouldn't we all, Dan! Watch the full interview here.
A Trailer for Animated Series Moominvalley with Warwick Davis and Katie Leung
The first trailer has arrived for the upcoming Sky One animated series Moominvalley based on the Moomins books and comic strip by Finnish illustrator Tove Jansson. These recognizable round, white hippo-like critters are headed to the small screen and two of the characters are voiced by Harry Potter alumni. Warwick Davis who played Professor Flitwick and Griphook the Goblin, takes on the role of Sniff, a creature who lives in the house with the Moomin family and isn't much of a risk taker but really appreciates valuables–sounds part Niffler! Too Ticky, a wise woman in the village who is much the opposite of Sniff, out helping solve Moomin problems, is voiced by Harry Potter's Cho Chang, Katie Leung. Get a sneak peak of program below before the 13-episode series premieres on Easter Sunday.

Warwick Davis known to Harry Potter fans as the Head of Ravenclaw House, and maybe for his roles in the Star Wars films, but thirty years ago he also starred in the popular fantasy film Willow directed by Ron Howard. This week Davis celebrated the 30th Anniversary digital re-release of the film via Twitter with a throwback photo of he, Howard and his Willow castmates at Cannes in 1988. The 30th Anniversary special edition of Willow is currently available.
To celebrate the 30th Anniversary digital release of #Willow, here's a photo taken at the Cannes Film Festival in 1988. Myself, @ValKilmer, @RealRonHoward and Joanne Whalley were there to promote the film which was screened to close the festival too. I think we look like a band! pic.twitter.com/2oyxRHF853

— Warwick Davis (@WarwickADavis) January 29, 2019
Jason Isaacs Supports Lumos
Jason Isaacs, Harry Potter's Lucius Malfoy, attended a Lumos forum for young people last year, an experience he found 'humbling and inspiring'. In a recent video posted by Lumos, he speaks about the experience of meeting young advocates helping to spread the importance of ending the institutionalisation of children. Watch the video below!
 Zoë Kravitz Featured in a Super Bowl Commercial
Other than portraying Leta Lestrange in Fantastic Beasts, Zoë Kravitz can also be found in HBO's hit series, Big Little Lies. As the series gears up for Season 2, Zoë Kravitz starred in a Super Bowl Ad for Michelob Ultra (an organic beer), and teases the return of the series. See the ad below:
Hero Fiennes-Tiffin on the Cover of Wonderland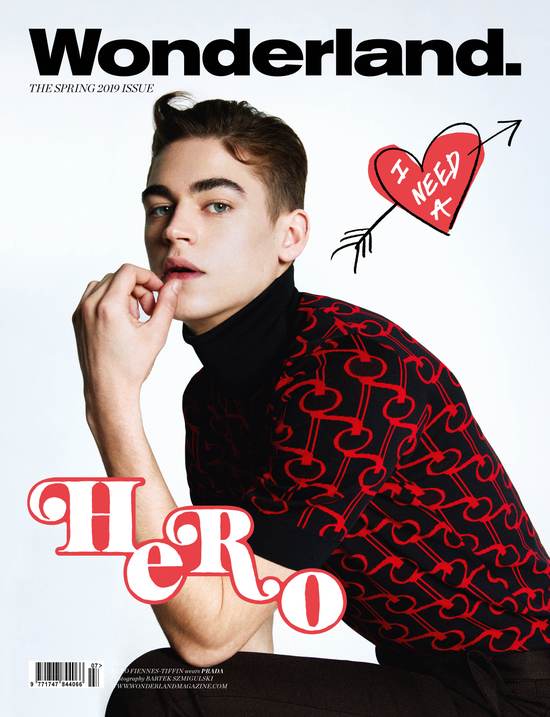 Potter fans may recognize the actor on the cover of the February issue of Wonderland as 11 year old Tom Riddle from Harry Potter and Half Blood Prince. He's all grown up and playing a fictitious version of another famous Harry in the upcoming film After, screen adaptation of the fan fiction by Anna Todd based on the life of English singer songwriter Harry Styles of One Direction. Watch for the spring issue of Wonderland with the Fiennes-Tiffin interview and catch him in theaters After this April.
A Trailer for MotherFatherSon with Helen McCrory and Ciaran Hinds
The actress best known to Potter fans as Narcissa Malfoy, Helen McCrory once again plays a mother, sans the platinum tresses, in the 8-episode BBC Two drama series MotherFatherSon as the ex-wife of an American businessman, played by Richard Gere in his first TV role, dealing with her self-destructive adult son. She is joined in series by Ciaran Hinds,who Potter fans may recognize as Albus Dumbledore's estranged brother Aberforth. Hinds will play the father of Gere's character and will be seen in flashbacks. Take a first look at MotherFatherSon which will air on BBC Two sometime in 2019. A US distribution partner has yet to acquire the series.


Jessica Williams is Center Stage at Sundance
Attending the 2019 Annual Women at Sundance Celebration, Jessica Williams spoke out on intersectionality in feminism in a series of talks dedicated to gender equality, this year's theme being Risk Independence. Williams spoke on being made to feel 'Other' in America:
"I know that the subject for tonight is 'Risk.' When I thought about risk, I thought of a few things. The first is, to be Black is to be a risk. To be a woman is to be a risk. To be queer is to be a risk. To be trans is to be a risk. I'm going to take a risk tonight… I want to talk about the relationship between Black feminists and white feminists."
She's previously attended Sundance to speak about diversity in 2017, and this year issued a call to action to the movie industry and white feminists:
"We need you to pull us up with you. If there is a queer Latina woman who has never had a job outside of film but is excited and ambitious about doing the work, take the risk and hire her. Take the risk and hire Black women darker than me, with different noses, curves for days, and hair like kinky curly clouds."
"White liberal Hollywood, and white feminists, we need you to take risks on us so we can continue to take risks on you.""
Refinery 29 co-hosted the event with Sundance Film Festival – read the full report on Williams's talk
here
.
Williams also took part in an informal conversation at Sundance, about her HBO comedy 
2 Dope Queens, 
with its new season starting this month and featuring a host of guest stars, including Daniel Radcliffe! Read a full report on the talk
here
.
A First Look at Toby Jones in Don't Forget the Driver
Toby Jones has co-created and written his own BBC Two series with Tim Crouch, and a first-look has now been released!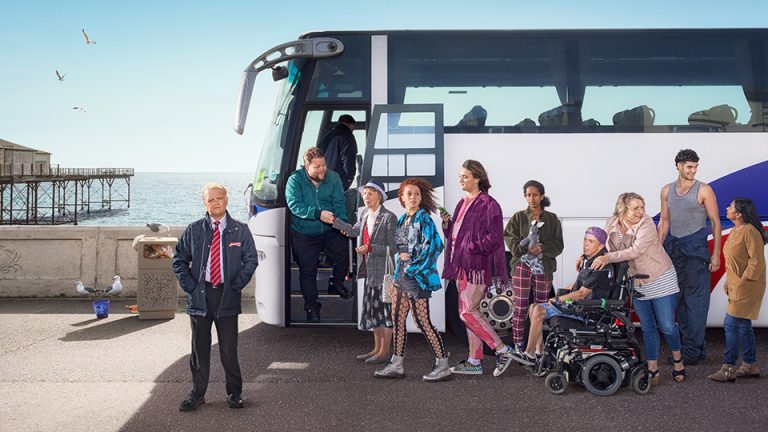 Don't Forget the Driver is a dark comedy set in England's seaside town, Bognor Regis, exploring a group of characters struggling with their own identity and place in the world. Toby Jones and Tim Crouch said on the series:
"Don't Forget The Driver is a love-song to Bognor. It's filmed with care, attention and a warm, gentle wit. The series is about a moment when a seemingly small life interacts with the wider world. Bognor sits on the edge of England – facing out towards Europe. The modern world has arrived and yet Bognor still has the unmistakeable air of a seaside town holding onto its traditional values. It's like two rivers joining – a sometimes mis-remembered past and an unknown future. Bognor has become a good place to explore many of the themes of national identity that are gripping our country. When we were filming, we were very lucky with the weather as well – Bognor really put on a show for us and we hope viewers love it as much as we do."
See a first-look image below, and read more here.
Bill Nighy and Johnny Depp in Minamata
A new movie about celebrated war photographer W. Eugene Smith will star Johnny Depp (Gellert Grindelwald) and Bill Nighy (Rufus Scrimgeour), and is a thriller based on Aileen Mioko Smith and W. Eugene Smith's book of the same name. It follows Smith "as he takes on a powerful corporation responsible for poisoning the people of Minamata, Japan, in 1971".
See Johnny Depp as Smith below, and read more at Variety here.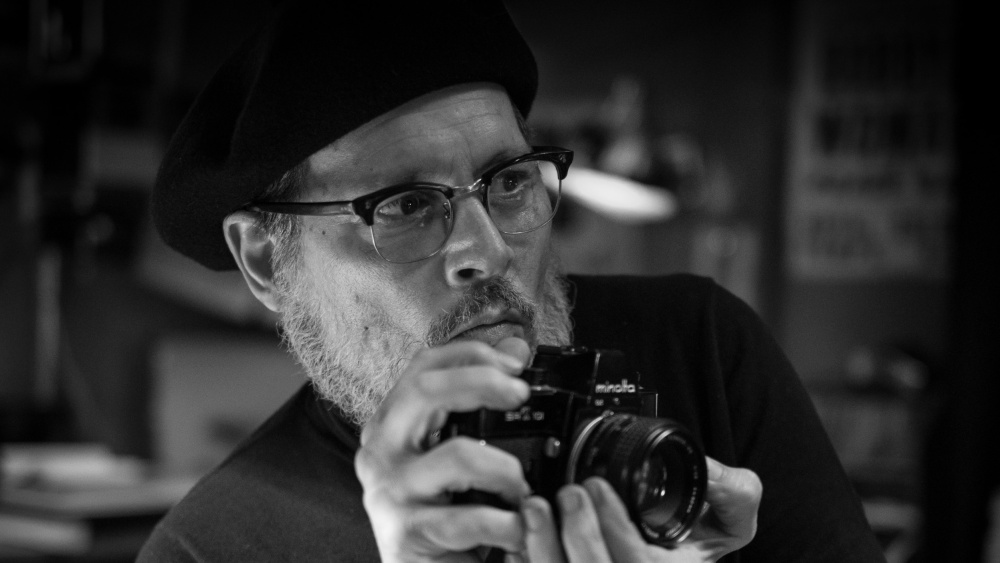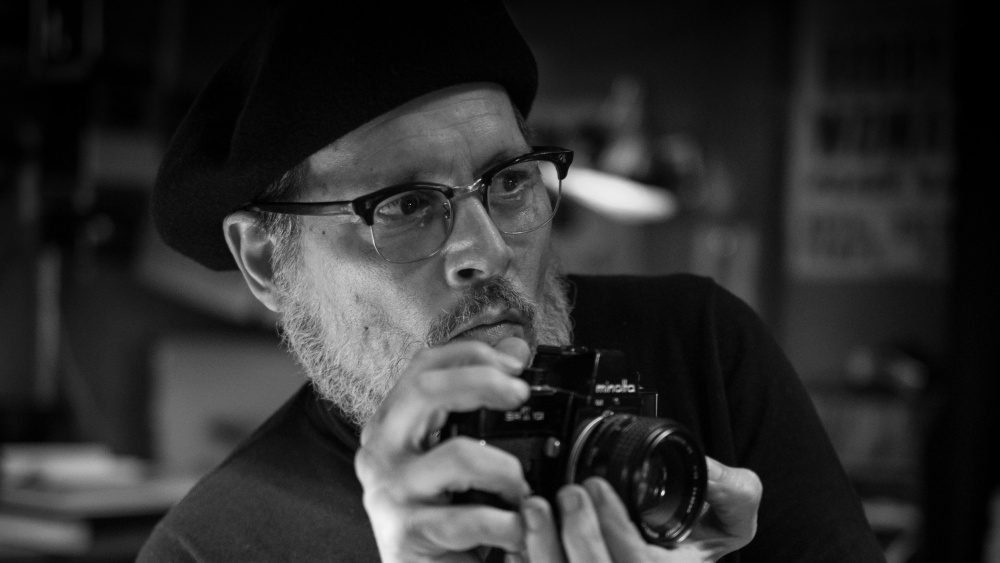 Hero Fiennes-Tiffin on the Cover of Wonderland Magazine
Hero Fiennes-Tiffin (young Tom Riddle) features on the cover of the Spring 2019 issue of Wonderland magazine, promoting his upcoming role in After, a movie adaptation of a Harry fan fiction – not Harry Potter, though! Anna Todd's fan fiction has over one billion views online, and is focused on ex-One Direction member, Harry Styles. The film releases this April – see the cover on Hero's Instagram below, and pre-order the issue here.



View this post on Instagram
Helen McCrory and Ciaran Hinds in MotherFatherSon Trailer
Helen McCrory (Narcissa Malfoy) will star as the wide of media overlord, Max (played by Richard Gere), in BBC drama MotherFatherSon. The latest trailer for the series, telling the story of a media mogul who influences politics and with a looming family crisis, shows a glimpse of McCrory in her role. The series also stars Ciaran Hinds (Aberforth Dumbledore). See the trailer below:
The Trial of the Chicago 7, Starring Eddie Redmayne, Back on Track
After pre-production on the film was put on hold in December, The Trial of the Chicago 7, which stars Eddie Redmayne, Sacha Baron Cohen, Seth Rogen, Joseph Gordon-Levitt, Jonathan Majors and Alex Sharp, is back on track and heading to market!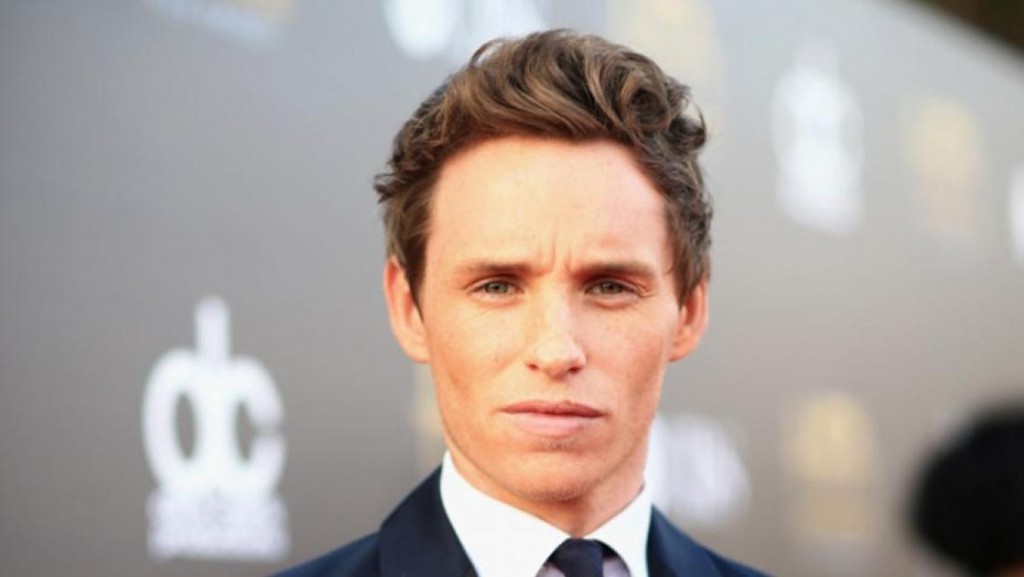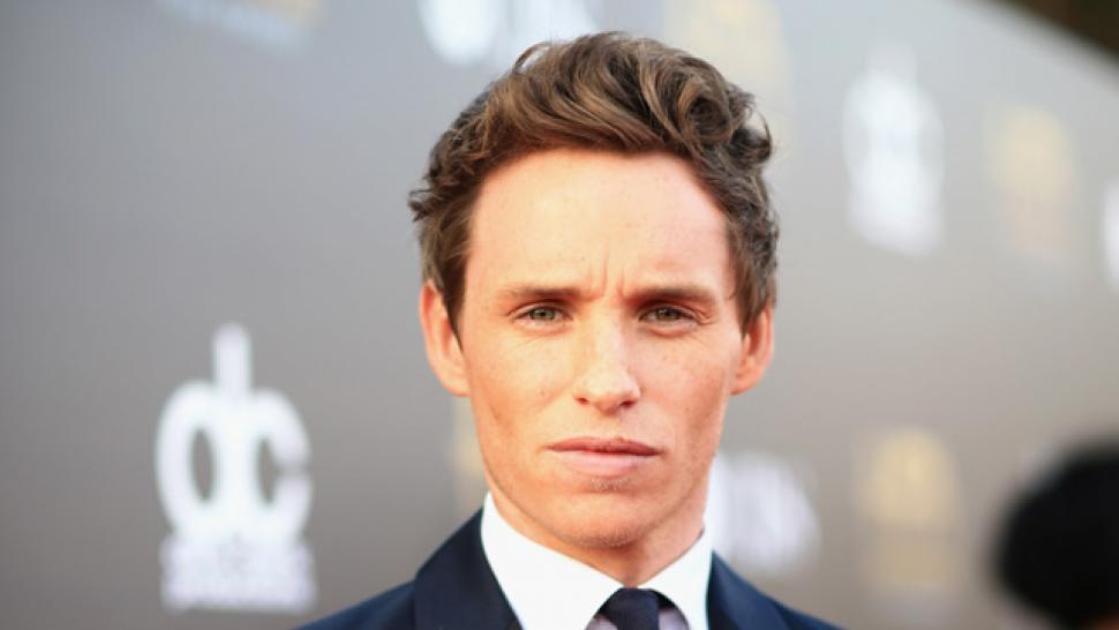 The film will tell the story of the 1969 trial of seven people charged with conspiracy after countercultural protests in Chicago at the 1968 Democratic Convention. Redmayne will portray Tom Hayden. Read more here, and stay posted for future updates!
That's all for this week! Check out our previous round-up here.