Weekly Round-Up: Evanna Lynch Talks Veganism and Beauty, Bonnie Wright Launches Eco Swimsuit Collection & More!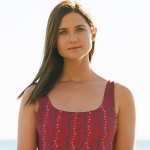 Apr 28, 2019
It was an exciting week at Leaky when we unveiled our new YouTube channel and first episode of our video series, The Magical Emporium: Diagon Alley Collectors Tips with Guinness World Record Holder Victoria Maclean! We shared details from Universal Orlando on their 2019 holiday plans and an upcoming appearance by Harry Potter and Fantastic Beasts graphic arts duo MinaLima. And Potter fans cheered like Gryffindors at a Quidditch match against Slytherin when they heard about the new Harry Potter line on the way from Vans and a new Deathly Hallows themed album 13 years in the making, from the fathers of Wizard Wrock, Harry and the Potters!
This week in our actors round-up, a new magazine features from Evanna Lynch, previews and new projects for Emma Thompson, Bonnie Wright promotes her new eco-friendly swimwear collection, Jason Isaacs brings back Captain Lorca, a first look at a Transfigured Robert Pattinson and more!
Evanna Lynch Promotes Veganism in the Beauty Industry with PIBE Magazine
Evanna Lynch (Luna Lovegood) teamed up with fellow actress and activist Daniella Monet at the beginning of this year to launch Kinder Beauty, a beauty box with a difference helping to promote the use of vegan, cruelty-free beauty products in a subscription box at a ridiculously affordable price.
PIBE magazine featured Evanna in their latest issue to discuss her influence on the beauty and fashion industry, and how cruelty-free and vegan fashion are becoming more of a trend – take a look below at a few of the amazing photos of Evanna:
New Previews and Projects for Emma Thompson
Mark our word: this is the year of Dame Emma Thompson.
She is everywhere–literally. She's back this summer as Agent O in Men in Black, she has a BBC series on the way, and her recent trip halfway around the world to rally against climate change has resulted in a starring role in a short satire about the protests titled Extinction. On top of all of that, the actress who plays the first woman of late night talk shows in the critically acclaimed upcoming film Late Night is hosting Saturday Night Live next month!
Could Professor Trelawney have prophesied this season for Thompson? Movie critic Moira McDonald recently said of the award-winning actress in a preview of Men in Black "her presence should be contractually required in every movie."
Check out the trailers for both her TV series, Years and Years where she plays celebrity-turned-political figure Vivienne Rook and then a new preview of Men in Black International which opens in theaters June 14.
Bonnie Wright's Recycled Plastic Swimwear Line Debuts
Bonnie Wright, everyone's favorite little sis Ginny Weasley, has certainly left her acting days behind for the time being. As she told us at Planet Comicon last month and we've covered extensively on Leaky, Wright has taken her talents behind the camera in her post-Potter years. She has also become a prominent voice for the environment, specifically the effort to decrease single-use plastics worldwide.
Now she's funneled her creativity, as well as her passion for the planet into a new collection of swimwear made from recycled bottles for Fair Harbor Clothing. The Package Free Shop in Brooklyn hosted a premiere event for Wright earlier this week to celebrate the arrival of her new line. The swimwear is available online as of April 26 at FairHarborClothing and 15% of the proceeds go to the Los Angeles based environmental advocacy organization Heal the Bay.
Also, don't forget to enter the giveaway launched on Bonnie's Instagram page with The Package Free Shop and Fair Harbor!   See below for details: 
Jason Isaacs Lends His Voice to Star Trek Discovery Online
Jason Isaacs, is best recognized in the Potterdom by his platinum tresses and serpent-topped walking stick, but in the Star Trek Universe he played a villain of different kind. Isaacs is bringing back Captain Gabriel Lorca from season one of the CBS All Access series Star Trek Discovery to the upcoming episode of the series' digital platform Star Trek Online. In this installment of the game called Rise of Discovery, players will learn the backstory of both Lorca and Commander Ellen Landry and their lives prior to joining the USS Discovery. Are you excited to find out more about Captain Lorca?  
Take a quick peek below of Star Trek Online: Rise of Discovery which releases on PC on May 14th and Xbox One and PlayStation 4 in the near future.

A First Look at Robert Pattinson in The Lighthouse
Does that steely looking gentleman on the right look familiar? Robert Pattinson has gone through quite a Transfiguration since his days as Cedric Diggory in Harry Potter and the Goblet of Fire. Not much is known about Pattinson's upcoming film The Lighthouse, which premieres next month during a section of the Cannes Film Festival called Director's Fortnight, it's supposedly a fantasy horror film based on a true story about two lighthouse keepers stranded for months at sea because of a raging storm. It sounds like his experience making the film rivaled his time in the graveyard at Little Hangleton. He told Interview magazine last year that the role was so demanding that he "hardly talked to anyone," and that he was sprayed continuously with water during one scene,
"That's the closest I've come to punching a director," Pattinson said. "However much I love Robert [Eggers], there was a point where I did five takes walking across the beach, and after a while I was like, 'What the f**k is going on? I feel like you're just spraying a fire hose in my face.' And he was like, 'I am spraying a fire hose in your face.' It was like some kind of torture."
So not quite Little Hangleton, but we have a feeling there's more darkness to be revealed in this horror flick. Stay tuned to find out to find out the details and for a release date announcement.
Ralph Fiennes Talks The White Crow Ahead of US Release
Ralph Fiennes, the actor Harry Potter fans know best as Lord Voldemort, celebrated the upcoming US release of his latest directorial effort, The White Crow, in New York earlier this week. Here's what Fiennes told Variety about making the film, the  true story of Russian ballet dancer Rudolf Nureyev's defection from the Soviet Union,
"It's been a very, very long road. We were mad. We were mad to take on this subject of Rudolf Nureyev. Mad. Completely mad," Fiennes said. "But we did it … many of you here, who know the film business or are close to the film business, you know how hard it is to put a film together, to raise the finance, to get the resources, especially when the independent film world is so challenged at the moment."
In addition to directing, Fiennes plays Nureyev's dance instructor Alexander Pushkin who took an interest in Nureyev as a teen and allowed him to live with he and his wife while he attended the Vaganova Academy of Russian Ballet in St. Petersburg. Pushkin was a figure in Nureyev's career until he left the USSR and was one of the individuals requested to help bring him back.
Take a look at another interview with Fiennes along The White Crow press tour with CBS This Morning. You'll like the way the Academy Award winning actor is introduced! The White Crow, which premiered in the UK March 22, opens in US theaters April 26.

A New Single and Tour Dates for Ezra Miller's Band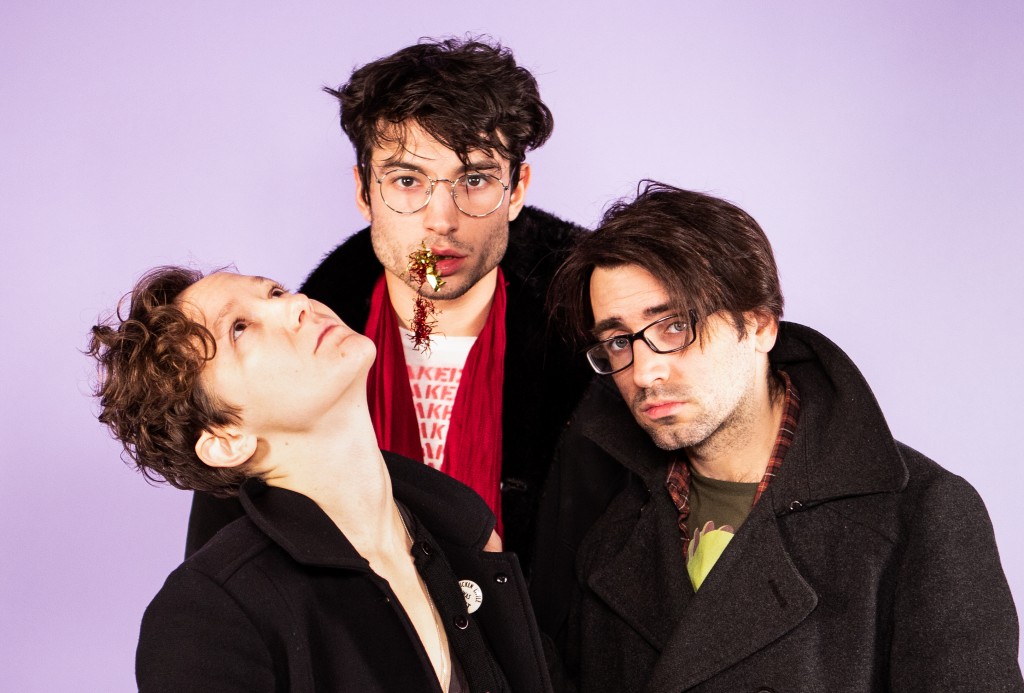 When Ezra Miller, Fantastic Beasts Credence Barebone isn't in front of the camera, he can be found making music as a member of the indie alternative trio Sons of an Illustrious Father. The band has released a new track, "Sons of an Illustrious Father", the first since their album last year Deus Sex Machina: Or, Moving Slowly Beyond Nikola Tesla. Check out their upcoming worldwide tour dates and a link to the new song on Vents Magazine.
Timothy Spall Brings the Hatton Garden Heist to TV
Last year British crime dramedy King of Thieves, the improbable story of the 2015 Hatton Garden diamond heist by a clan of greying burglars went to the big screen starring two beloved Harry Potter alums Michael Gambon, Dumbledore, and Jim Broadbent, Slughorn. Now the same story is coming to television via a six-part series on ITV starring Timothy Spall, Harry Potter's traitor extraordinaire Peter Pettigrew. Hatton Garden, which is due to air on ITV sometime in May, was actually filmed two years ago, but delayed due to the arrest of the real life ringleader of the crime. Below is a recent interview with Spall on Lorraine discussing all of his recent projects. She says to him after he explains his role in the film The Corrupted,
"You do amiable psychopath very well."
Wormtail amiable? That's up for discussion…

Colin Farrell to Lead Sci-fi Thriller The Voyagers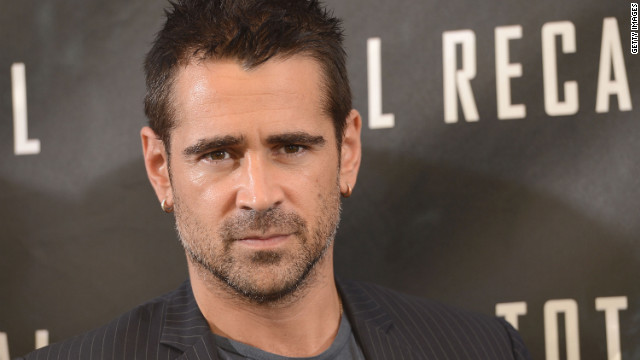 Colin Farrell, MACUSA auror whose identity was revealed to be assumed by Dark Wizard Gellert Grindelwald in Fantastic Beasts and Where to Find Them, has been cast as the lead of an upcoming four-part series The Voyagers. The sci-fi thriller said to be like the William Golding classic Lord of the Flies with outer space as the backdrop and is described like this by RadioTimes,
It's the story of around 30 children who are sent on a mission to populate a new planet.
After their captain dies in mysterious circumstances, the young crew descends into chaos, breaking off into tribes as they "surrender to their most feral impulses".
The Voyagers begins production this summer. Anyone think we'll see Colin Farrell again in Fantastic Beasts?
Zoe Wanamaker to Appear in Killing Eve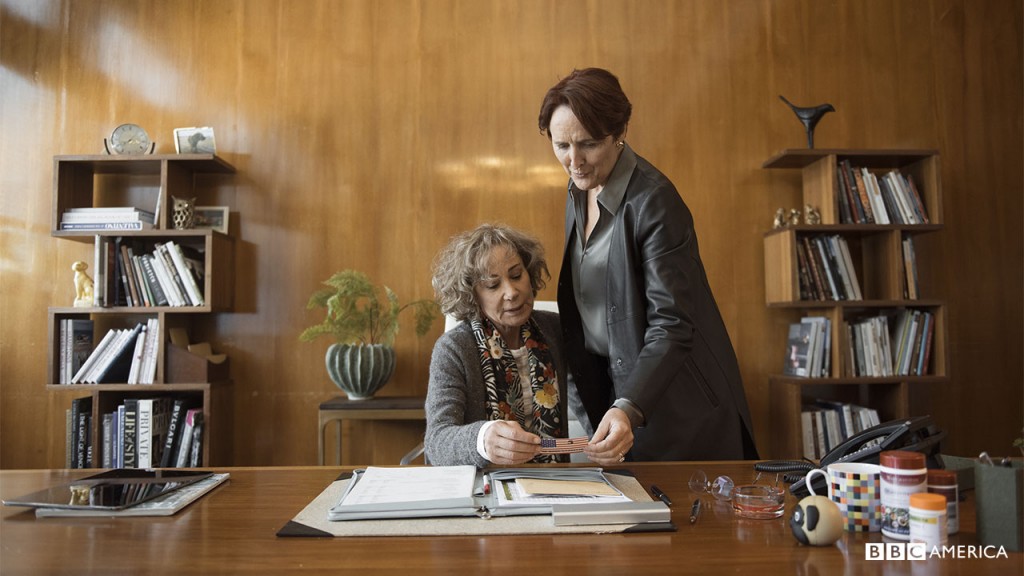 This is one of those Potter reunions that we love! Imagine just for a minute Aunt Petunia encountering Madam Hooch… Where you ask? Well we'd never see it in the Potterverse, but it's definitely happening this Sunday on episode 4 of the hit spy series Killing Eve! Zoe Wanamaker who played the Hogwarts Quidditch referee and flying instructor is set to appear in "Desperate Times" the fourth installment of season two. Her role is still under wraps but from the image above, she obviously shares a scene with MI-6 Russian desk head Carolyn Martens played by Fiona Shaw. Do you think Potter alums chat about old times when they reunite on the set of a new project? We'd like to think so. You can see what Zoe Wanamaker's doing on Killing Eve when it airs Sunday, April 28 at 8pm ET on BBC America. UK fans will unfortunately have to wait a little longer!
Fantastic Beasts Kevin Guthrie Cast in Netflix Series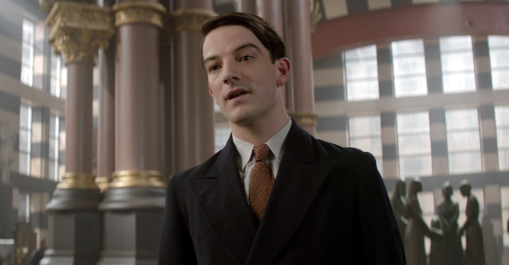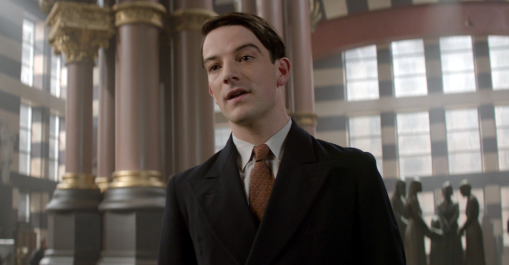 Kevin Guthrie who is familiar to Wizarding World fans as Fantastic Beasts baddie Abernathy joins the ensemble of the upcoming Netflix series The English Game. The six-part series chronicles the origin story of football or soccer as it's known in the US. No word yet on Guthrie's part in the series, which comes from Downton Abbey creator Julian Fellowes, but at this point it's due to air on Netflix sometime in 2020.
That's all for now Muggles and No-Majs! Take a look at our latest Theater Round-Up and don't forget to visit our YouTube channel to subscribe and see the first episode of our new series, The Magical Emporium, hosted by Guinness World Record Holder for most Wizarding World memorabilia, Victoria Maclean!