New website "Wizarding World" is live!
May 16, 2019
Leaky just announced days ago that Pottermore and Warner Bros. were forming a new joint venture in the form of a new website and experiences that would combine material from the books and movies.  Since Pottermore is associated with the books, and Warner Bros. is the rights holder for the Harry Potter and Fantastic Beasts movie franchises, legal issues have made it complicated for Pottermore to incorporate film content, a growing impediment as the Fantastic Beasts series becomes integrated with the Potter canon.  From the FAQ: "Wizarding World is the magical universe that encompasses Harry Potter, Fantastic Beasts and an expanding range of characters, stories, experiences and products derived from them, as well as new projects inspired by this magical universe."  You can read more about the joint venture here.
The new site, Wizarding World, was rumoured to be going live as soon as May 15, but we didn't have anything definitive, and we are careful not to post anything speculative unless we clearly delineate it as such.  We know you trust us to be your number one reliable source for Potter news!  Well, now we can say it:  It's live!  (Or in a Dr. Frankenstein voice, "It's alive!")
The homepage asks you to "Register Now" before you can go any deeper into the magical world.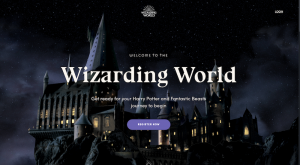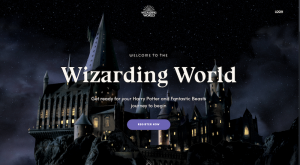 You'll have to enter your date of birth, and your email addy.  If it recognises your email from your Pottermore account, it will import your Pottermore information, but you will have to choose a new password.  It will then ask you for your birth date again (in case the ageing potion you took the first time has worn off), and your name, and you'll have to fill in the verification code sent to your email.  Then you're in!
The next screen shows your house.  Mine, for example, is Gryffindor: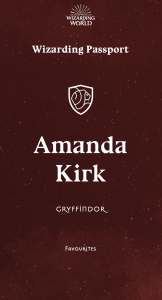 The next screen down lets you create a list of "favourites".  You may choose three to display and share on social media using hashtag #MyWizardingWorld from Characters, Spells & Potions, Objects & Food, Places & Transport, Beasts & Beings, and, last but certainly not least, Quidditch Teams.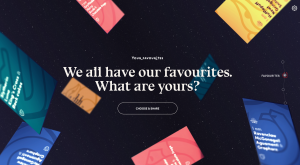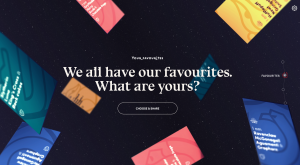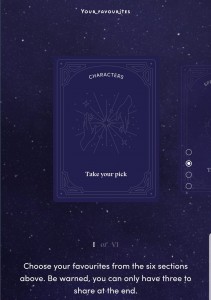 The resulting badge for you to display on social media makes no sense because it's a list of favourites that starts with "I am".  Someone did not think that through and, one hopes, they will spot the incongruity and change it.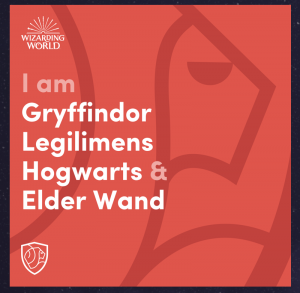 The following screen reminds you of your Patronus.  As much as I love cats (there's a real tortoiseshell one snoring on my lap as I write this), I can't say I'm thrilled to share a Patronus with Dolores Umbridge.  I assure you that's all we have in common.  Well, I do like order, but I digress…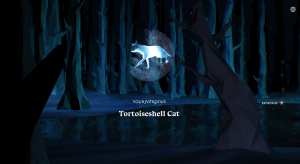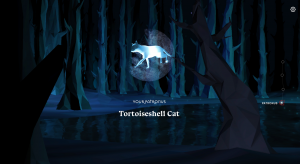 That's it so far!  Go get you Wizarding World Passport and start picking favourites.  We'll post about new content as it becomes available.
Personally, I find the graphics too modern; I preferred the more gothic, old-fashioned look of the original Pottermore.  What do you think of Wizarding World Digital?  Tell us via comments and tweets.