Hallmark Unveils Magical New Harry Potter Collectibles!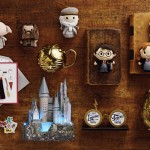 May 17, 2019
Hallmark unveiled a new selection of exclusive Harry Potter collectibles Wednesday, available in Hallmark Gold Stores and online. The collection includes Harry Potter Hallmark Keepsake Ornaments, debuting in July, as well as home decor, ceramics, plush, apparel and greeting cards for purchase now!
Items such as oversized mugs feature designs and quotes recalling your favorite Harry Potter films. Hallmark also adds seven new characters to the itty bittys plush collectibles series–Hagrid, Dobby, Luna Lovegood, Professor McGonagall and more.
As for this year's Christmas-themed products, Hallmark will release three new interactive storyteller ornaments and a Christmas Tree Topper, recreating a scene from Harry Potter and the Sorcerer's Stone. The collection will also include an ornament displaying the Harry Potter and the Chamber of Secrets book cover, while another ornament will bring Weasley's Wizard Wheezes to life. These additions to the Harry Potter Hallmark Keepsake Ornaments series will truly marry the magic of the wizarding world with the magic of the holiday season in an unforgettable way.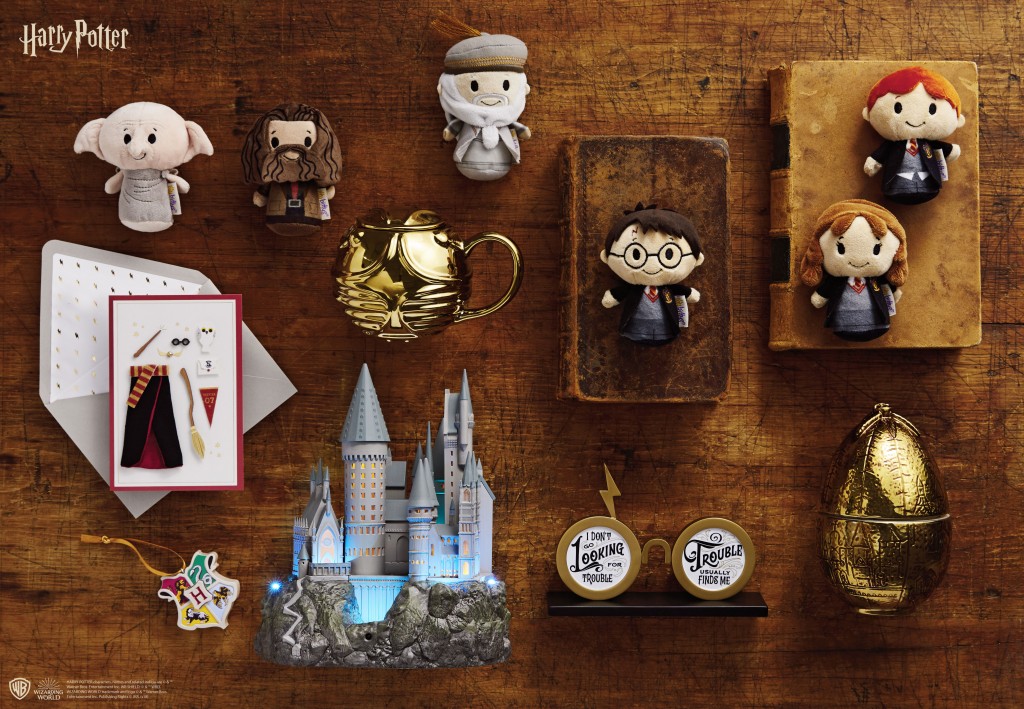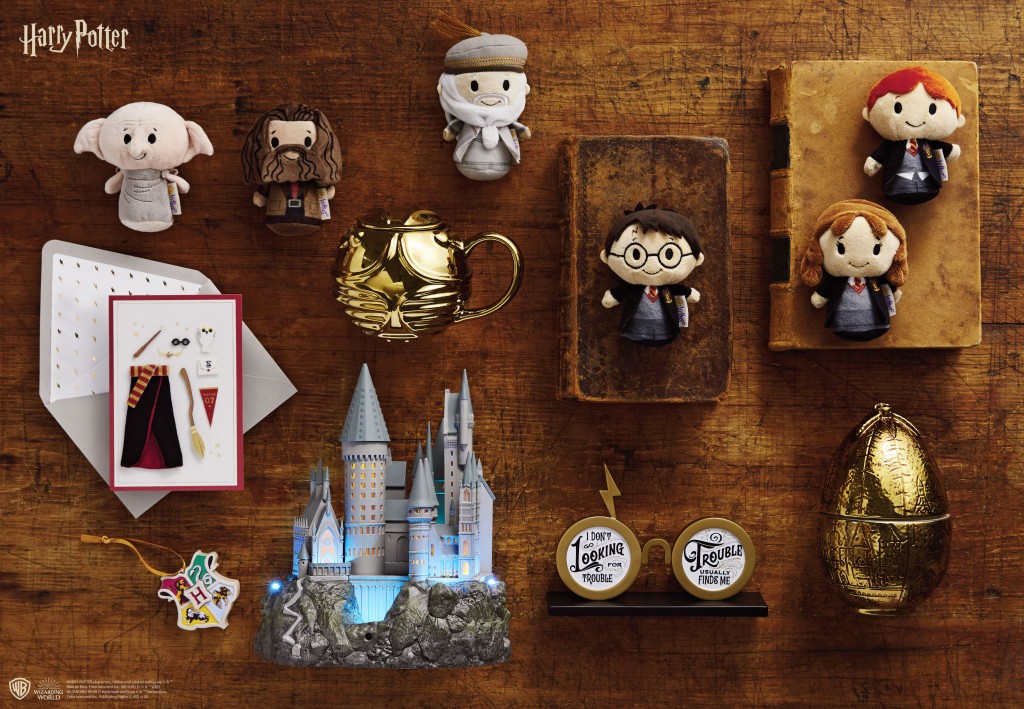 Other Potter-themed items include house pride socks, travel mugs, picture frames, paper weights, water bottles, soup mugs, collector's pins, pencil and trinket holders, keychains, vinyl decals, candies, stationary, snow globes, posters, books and much, much more.
Christine Taylor, in charge of Hallmark licensing, enthused:
"We know Harry Potter fans are passionate and share a real emotional connection to the Wizarding World…These new gifts are designed to bring to life the memories and feelings they have toward their favourite characters and moments from the films."
Taylor is spot on, explaining the attention to detail and accuracy to the series found in the collectibles. They are tangible expressions of fans' great love for the wizarding world and the magic J.K. Rowling so lovingly and intricately created. Each item would be a prized possession for the Harry Potter collector or fan, bringing your Hogwarts home–home.
The gift collection is available at Hallmark Gold Stores and online now. Look for Harry Potter Hallmark Keepsake Ornaments beginning in July.