Weekly Round-Up: Tom Felton's 'Ophelia' Premieres, 'Harry Potter' Stars to Feature on Children In Need Album & More!
Jun 30, 2019
After Harry Potter: Wizards Unite launched last week, we've been covering tips, tricks and events coming left, right and centre, as well as an official guide to the game from Scholastic. We learned that the hardback copy of Harry Potter and the Philosopher's Stone, thought to be the first signed by the young cast, including Dan, Emma and Rupert, sold for £2,600 this week, and we shared the news that Fantastic Beasts: The Crimes of Grindelwald would be coming to Hulu just in time for Summer!
In addition to sharing the news of Harry Potter actors coming to Montreal Comic Con, we watched Harry Potter and the Order of the Phoenix at the Hollywood Bowl this weekend, and got to interview conductor Sarah Hicks on what it takes to put together a live film concert. Finally, we also shared the latest in the realm of theater!
Another busy week, yet there's still more to share! A film premiere starring Tom Felton, Children in Need news, Ezra Miller is a global spokesperson, new projects for Fiona Shaw, Helena Bonham Carter, Ellie Darcy-Alden and Katherine Waterston, and much more in our latest round-up…
Ophelia with Tom Felton Premieres in U.S. Theaters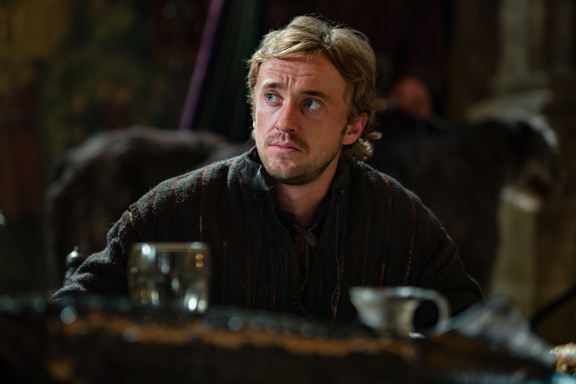 Those familiar with Shakespeare's Hamlet will likely be intrigued to see Tom Felton take on the role of Laertes in Ophelia, and Feltbeats recently shared new photos of Tom Felton in the movie, which released in the U.S. this week. The film is a reimagining of Hamlet from Ophelia's perspective, and also stars Daisy Ridley. The film is on VOD July 5. See the trailer below:
Harry Potter Alumni Lend Their Voices to Children in Need
David Tennant (Barty Crouch Jr.), Jim Broadbent (Professor Slughorn) and Helena Bonham Carter (Bellatrix Lestrange)  will participate in new Children in Need project Get It Covered, creating an album of cover songs for the annual Children in Need event, with all proceeds from the album going to the charity. The recording process will also be turned into an hour-long documentary starring the Harry Potter alumni, along with Olivia Colman, Jode Whittaker, Shaun Dooley, Luke Evans, Suranne Jones, Adrian Lester and Himesh Patel.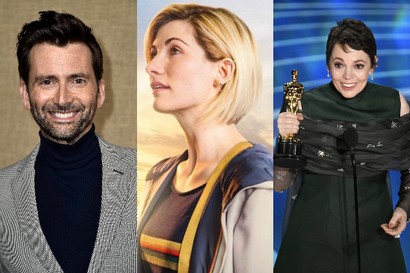 "I'm delighted and so impressed by the outstanding array of actors who have agreed to step out of their comfort zones and help raise money for BBC Children in Need," the BBC's Entertainment Controller said in a release.
"Every year we are truly inspired by the extraordinary support we receive from thousands of people and we know this year will be no exception."
The album will release with Silva Screen Records in late 2019, and Children in Need: Get it Covered will broadcast on BBC One ahead of the Children in Need show, which usually takes place in November. Stay posted for more updates, and read more here!
Bonnie Wright Promotes Prada Bag Collection Made from Ocean Plastic
Bonnie Wright has been promoting eco-friendly alternatives for years now, having worked with Greenpeace in the past, and also created her own eco-friendly swimwear recently. She took to Instagram to promote a bag collection recently, with an environmentally friendly twist — they're all made of recycled ocean plastic!
The Prada Re-Nylon collection re-invensts fashion as we know it. Miuccia Prada said on the new collection: "focusing on innovative materials will allow the company to explore new boundaries of creative design while meeting the demand for ethical products."
Watch Bonnie's explanation of the bags below, which she calls a 'bold move towards total sustainability and the ultimate goal of converting all #PradaNylon into regenerated nylon by the end of 2021':
Helena Bonham Carter and Fiona Shaw Cast in Enola Holmes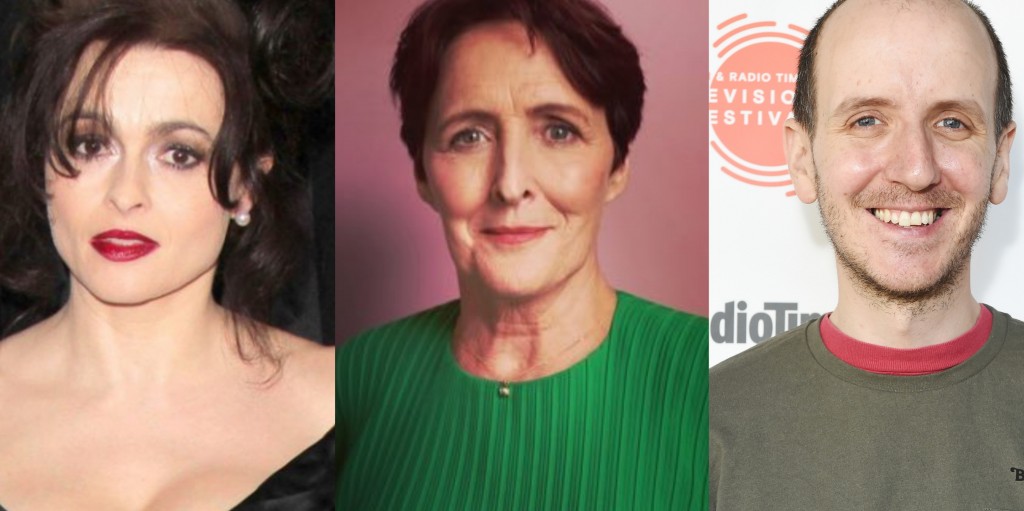 We have second magical Potter reunion to report this week. Helena Bonham Carter and Fiona Shaw have joined the cast of the Enola Holmes, the film adaptation of the popular YA series by Nancy Springer about the 14-year-old sister of Sherlock Holmes. Imagine; Aunt Petunia and Bellatrix perhaps sleuthing on screen together? It's a Potter fanfic dream! According to The Hollywood Reporter, Bonham Carter will play the mother of the young detective, who'll be played by none other that Stranger Things' Millie Bobby Brown. Shaw's character is still under wraps. In addition to the onscreen Wizarding World representation, the creative side hails from the Potterverse as well, with a script by Cursed Child playwright Jack Thorne, Have you read the Enola Holmes series? Either way, we will definitely keep you posted on this one! No clues on a release date yet.
A New Trailer for The Current War Starring Katherine Waterston
As Leaky reported last month, The Current War, starring Fantastic Beasts MACUSA Auror Katherine Waterston is finally coming to theaters after it premiered at the 2017 Toronto Film Festival. The film, which was shelved in the wake of its original studio head, Harvey Weinstein's sexual misconduct allegations, is the story about the war between Thomas Edison and George Westinghouse over which electrical system would power the modern world. Take a look as Waterston portrays Westinghouse's wife Marguerite Erskine in the first trailer below. The Current War is now scheduled to open in limited theaters on October 4 and then a wide release October 11.

Ezra Miller Announced as Spokesperson for Beauty Brand Urban Decay
Edgy, cruelty-free beauty brand Urban Decay has enlisted Ezra Miller as a "Global Citizen" for their new makeup line "Pretty Different". As Potter fans know, Miller who plays Fantastic Beasts Credence Barebone, celebrates individuality in his spirit and often his aesthetic (think red carpet premieres) and seems to embrace it in others so his inclusion in this group is no surprise. According to Broadway World Urban Decay founder Wende Zomnir had this to say about the new collection and its spokespersons,
"Pretty Different' is our anthem for fellow makeup junkies who don't subscribe to beauty standards,"[…]"It's our tribute to individuality because everyone is pretty different. It's our approach to reinventing what it means to be a beauty brand."[…]"Our UD Citizens are dynamic, global voices that stand up for what they believe in," continues Zomnir. "They are the true definition of 'Pretty Different' and embody the spirit of UD. Because being different doesn't only mean being 'weird' or going against the status quo-it means you being you."
Congratulations to Ezra Miller! Take a look at the promo for "Pretty Different" below"

Trust Me with Alfred Enoch Ends After Two Seasons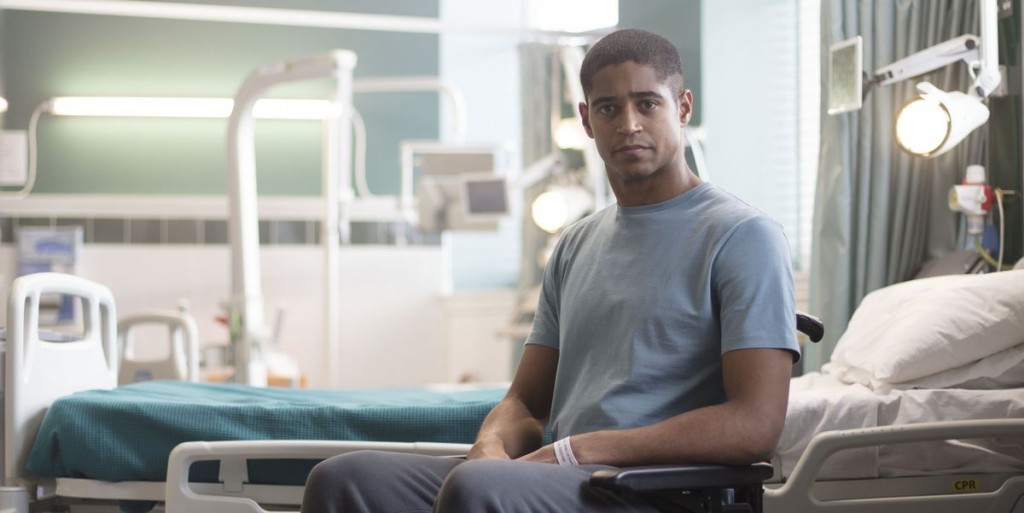 Alfred Enoch, Harry Potter Gryffindor Dean Thomas, starred in season two of the BBC medical drama Trust Me as patient Jamie McCain, who is suspicious about a number of deaths around him in the hospital. After Enoch took over as lead of the series from Jodie Whittaker who left the show for Doctor Who, ratings unfortunately began to dwindle and BBC has announced its cancellation. Just as in Potter, we didn't get enough of Alfie Enoch. We look forward to seeing where the talented actor of screen and stage lands next!
Elle Darcey-Alden Launches New Podcast
Known as the young Lily Evans in the Harry Potter film series, Ellie Darcey-Alden just started a new podcast with her friend Karlisha called Living in La La Land. The podcast will explore their experiences at young actresses in Hollywood, uncovering the highs and lows of living in La La Land, and how to get started in the industry! Listen to the podcast here.
My best friend and I started a Podcast! Click the link to listen to our first two episodes on iHEART RADIO! https://t.co/zMolSEA2Jm @LaLaLandPodcast

— Ellie Darcey-Alden (@Elliedalden) June 29, 2019
Chris Rankin Launches House of Chrisness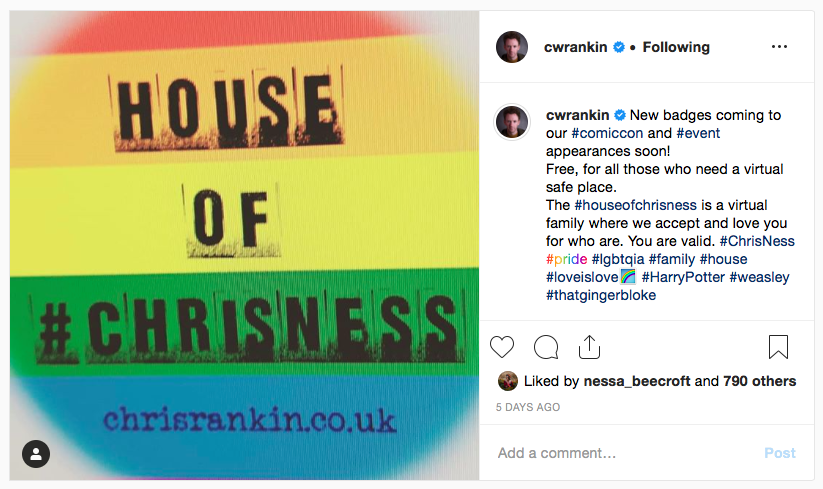 Chris Rankin (Percy Weasley) announced free badges coming with him to celebrate the 'House of Chrisness', a safe space for all those who need one, a virtual family 'where we accept and love you for who you are'. A lovely message, and a perfect way to end Pride Month! Follow along on Chris's Instagram.
That wraps up this week's Actors Round-Up. No doubt something new will magically appear from this bunch by next week. In the meantime, check out our new Theater Round-up to see what kind of magic these wizards cast on the stage. Wishing all you No-Majs a happy and safe Independence Day!!