Unboxing Hallmark's Latest Harry Potter Collection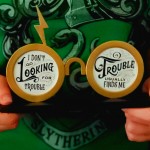 Jul 13, 2019
Leaky was lucky enough to receive a package by owl post recently from the iconic greeting card and collectible company Hallmark so we could share a bit about a few of the charming new items found in their latest Harry Potter line.
We had a taste of Christmas in July when we did our ceremonial unboxing this week. The first item we spied may have flown right out of our hands before it was completely unwrapped. Hallmark has designed what looks like an Engorgio'd replica of a Golden Snitch, minus the wings, in a very substantial ceramic coffee mug. We haven't made a cup of tea in it yet or a warm Butterbeer since we're currently out of Hagrid's Rock Cakes but we have no doubt it will stay hot with its rounded top lid. The Harry Potter Golden Snitch Coffee Mug retails for $19.99.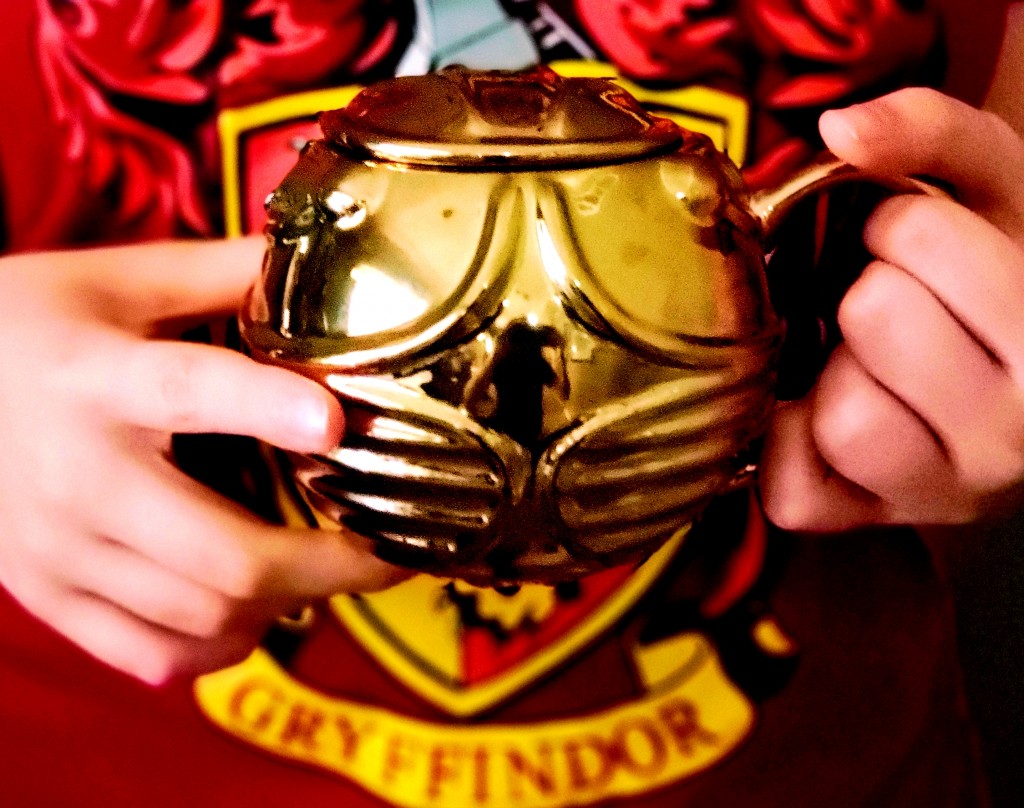 If you're interested in having a reminder of Harry whenever you're hard at work at your desk, the next item out of the box is for you! This is another item familiar to Potter fans that appears has been cast with the Engorgio charm. Harry's glasses and scar sit atop a sturdy platform to create a magical paperweight or sign for any space. Written on the lens is the familiar Prisoner of Azkaban quote, "I don't go looking for trouble. Trouble usually finds me."  Great daily inspiration for any true Potterhead. The Harry Potter Trouble Finds Me Eyeglasses Quote Sign retails for $24.99.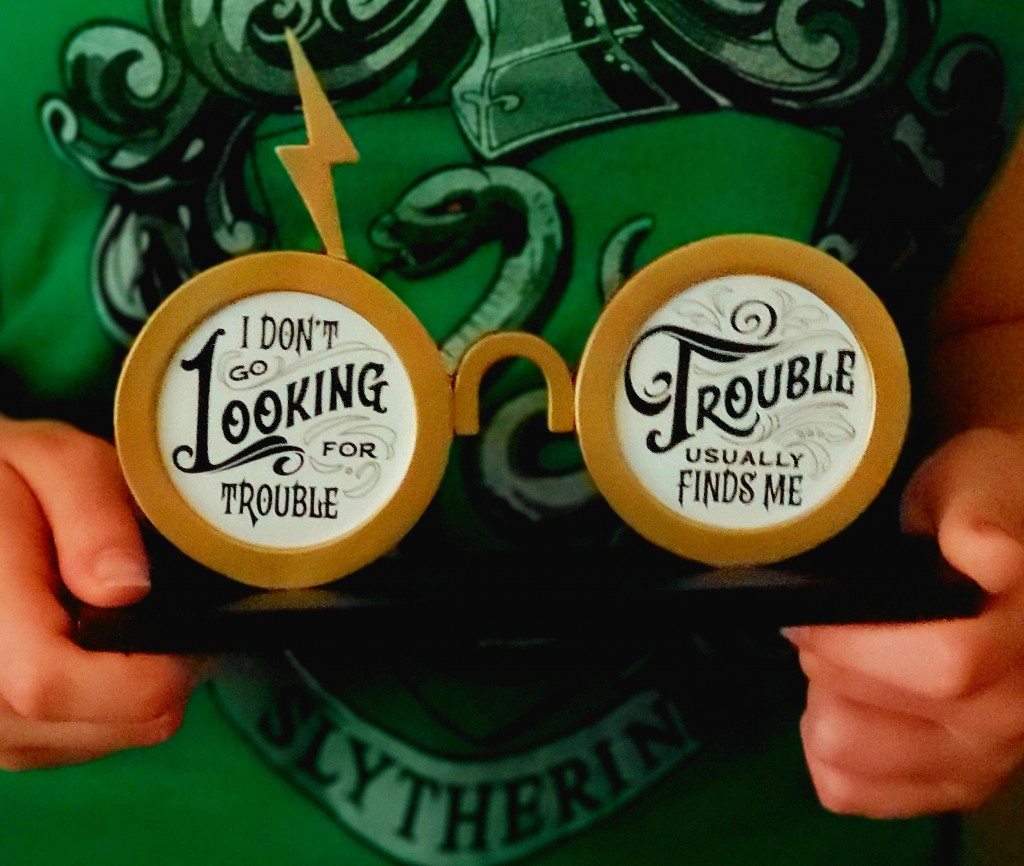 The next magical object to appear was some adorable Hogwarts House socks perfect to set any House Elf free. Without a drop of Felix Felicis beforehand, the pair we opened just happened to be Hufflepuff, the House of this particular Leaky staffer. How lucky was that? The socks are a nice cotton/poly blend and aren't too thick to fit in your trainers–you know what we mean? Hallmark's Harry Potter Novelty Socks are machine washable and sell for $12.99/pair.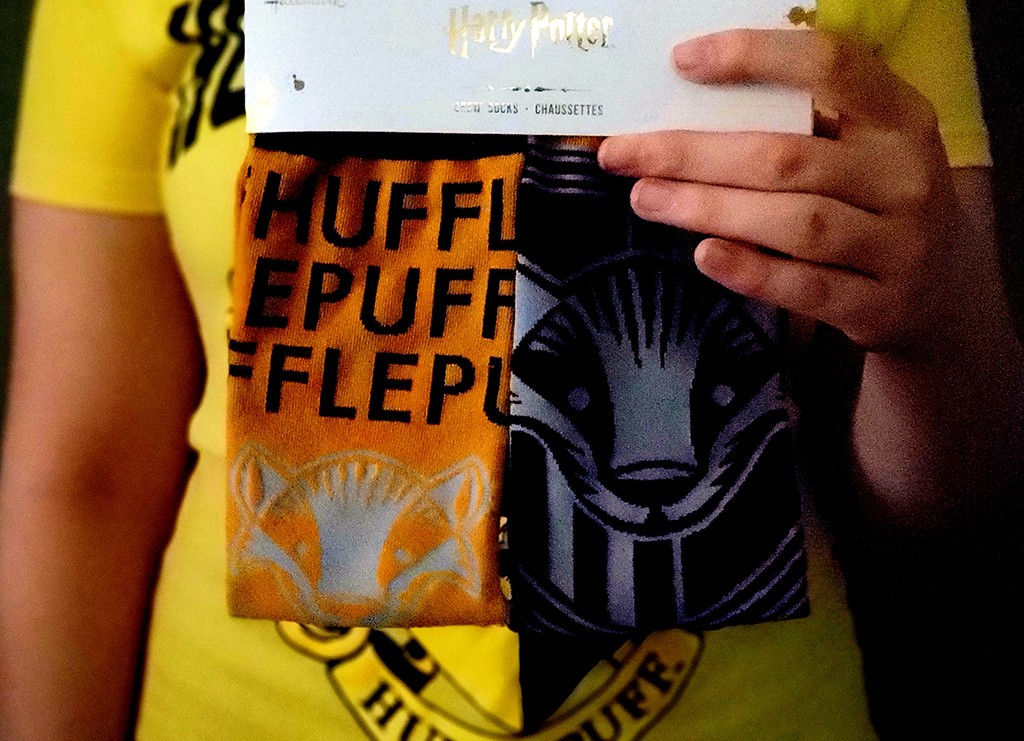 After a quick Accio, the last thing to come from the box was a placard with one of Albus Dumbledore's first memorable quotes embossed on it,
"It does not do to dwell on dreams and forget to live." 
The sign, which is also very sturdy and made of metal, can be hung or rest against something and act as a sweet reminder of the Headmaster's remarkable wisdom. The Harry Potter Do Not Forget To Live Metal Quote Sign retails for $19.99.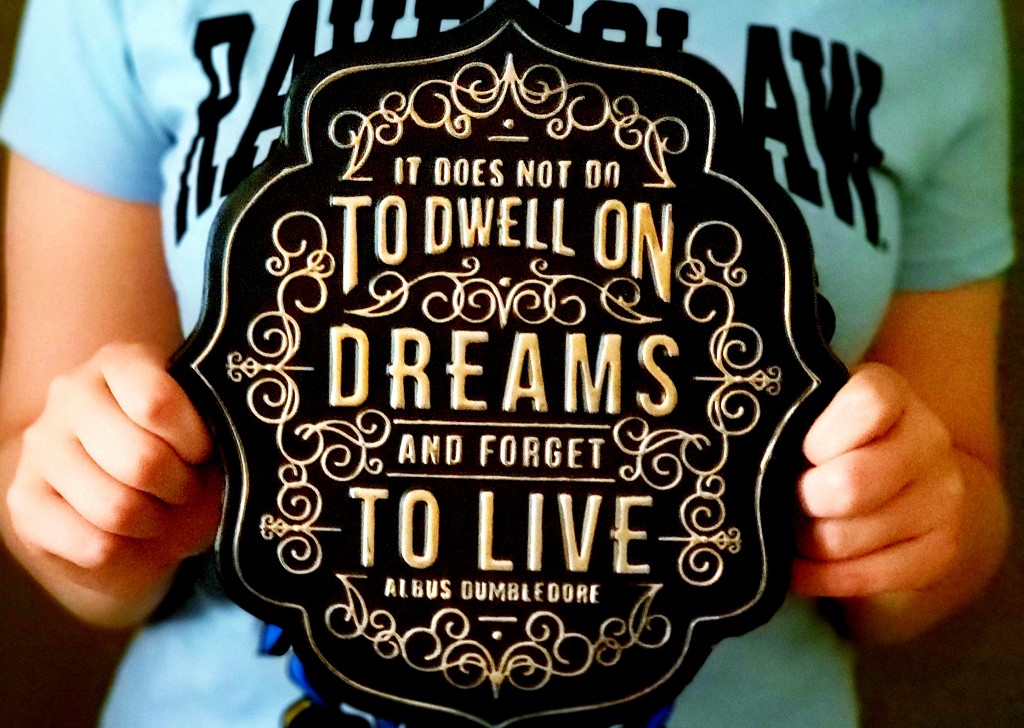 Thank you to Hallmark for sending these magical items so that we could share them with our readers. Their collection can be found on the Hallmark.com website, as well as at participating Hallmark retailers. More new Harry Potter treasures are on the way soon from Hallmark including this year's collection of holiday ornaments!