Weekly Round-Up: Emma Watson's Birthday Message for J.K. Rowling, Playmobil Fun for Daniel Radcliffe and More!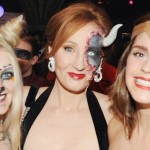 Aug 04, 2019
News appeared from all corners of the Potterverse this week. We reviewed the play Games for Lovers starring Evanna Lynch, reported on another first edition Philosopher's Stone sold at auction, and shared Halloween season details for this year's Hogwarts After Dark at Warner Bros Studio Tour London. We learned that Leakycon's bringing Fantastic Beasts Dan Fogler to Boston for the 10th anniversary event and they've established a magical partnership with Portland's Rose City Comic Con to bring more wizards to the Pacific Northwest. We capped off the week with the huge unveiling of the name and glimpse of Universal Orlando's upcoming fourth park Epic Universe!
In this week's Actor's Round-Up Daniel Radcliffe goofs off on the Playmobil Movie press tour, and Emma Watson sends a special birthday message to J.K. Rowling. We've got first looks at Robert Pattinson in The Lighthouse, Helen McCrory in Season 5 of Peaky Blinders, a new short film for Evanna Lynch and more!
Fun and Games with Daniel Radcliffe on the Playmobil Press Tour
Daniel Radcliffe has been making the media rounds just ahead of the premiere of Playmobil: The Movie. The former boy wizard, who recently celebrated his 30th birthday, voices the character of secret agent Rex Dasher in the animated movie that opens August 9 in the UK. Along the press tour Radcliffe joined host Scott Mills on BBC Radio 1 to play "Innuendo Bingo". If you're in need of a good laugh, look no further. We're thinking Radcliffe may have used a little Gillyweed for this one!

The Chosen One is also set to bring his best phone pranking skills to Alphabeticall on BBC Radio's Matt Edmondson Show. Chances are high host Edmundson will use Radcliffe's wizarding know how to baffle some unknowing callee. Tune in Friday, August 9 10am-1pm on BBC Radio 1 to find out. Hopefully we'll find video of the call and have it for you in an upcoming round-up. Doubtful a laugh-inducing potion will be needed.
Last up, we spotted an interview with the Boy Who Lived on Irish radio station Radio Nova 100 . He discusses his character Rex Dasher, being a fan of Playmobil growing up, future projects and connecting with fans. Take a listen to the full interview with Radio Nova below:
Emma Watson Sends a Magical Birthday Message to J.K. Rowling
Fans that spend time following their favorite Wizarding World actors on Instagram got a magical surprise on Wednesday from Emma Watson. The day of Harry Potter and J.K. Rowling's birthdays this week, Hermione herself posted this spellbinding photo with a special birthday message for the author. Some outlets and fans speculated that Watson and Rowling, along with Evanna Lynch, had recently celebrated together, but savvy Insta followers will remember that Watson posted a picture of herself in the Wonder Woman costume early last fall. J.K. Rowling also used a photo as her Twitter profile last fall with the same "scary" look, presumably from this event. As it turns out, there was a magical costume party somewhere last September that definitely stayed under the radar, or at least under an Invisibility Cloak. We wonder which other wizards were there! Wherever our favorite author is during this lengthy social media hiatus, we hope she had a most magical birthday!
The First Trailer for The Lighthouse with Robert Pattinson
And we thought the graveyard at Little Hangleton was creepy…
Check out this first good look at Robert Pattinson, who of course Potter fans know as Cedric Diggory in Harry Potter and the Goblet of Fire, in The Lighthouse. We've been keeping you posted on film festival screenings, critical acclaim and Pattinson interviews for the upcoming fantasy, horror film. Now you can see what the fuss is about for yourself. It's based on a true story about two lighthouse keepers stranded for months at sea off the coast of Maine because of a raging storm and really seems to highlight Pattinson's range as an actor. We wouldn't be surprised to see his name appear on nominee lists at award time. The Lighthouse opens in theaters October 18.

Evanna Lynch Stars in a Film on Veganism
Evanna Lynch, who played Luna Lovegood in the Harry Potter films, is an enthusiastic advocate for a vegan lifestyle, as seen in her vegan-themed podcast "The Chickpeeps" as well as her cruelty-free subscription beauty product box, Kinder Beauty Box. Now Lynch is starring in the vegan short film You Eat Other Animals. According to her recent Instagram post she'll play the role of an alien queen who kidnaps two humans. No word on a release date but she says to expect project out later this year. We have a feeling Luna would love this one!
We also happened to see that Lynch is including in a recent Comicbook post for a film released this week called Madness in the Method starring character actor Jason Mewes. Her character is named Abbie Fox according to IMDB. It's available now on Amazon Prime and in the UK August 24. Let us know if you check it out!
View this post on Instagram
My lewk for the vegan short film 'You Eat Other Animals' playing an alien queen who abducts two earthlings ? Hair, makeup and prosthetics by the super talented @tabithalimakeup The film will be out later this year, will keep you posted 🙂 #YouEatOtherAnimals

A Sneak Peak of Peaky Blinders New Season with Helen McCrory
A trailer for season 5 of the post WWI British crime drama Peaky Blinders starring Helen McCrory was released this week on the heels of its red carpet premiere in Birmingham. Fans will see plenty McCrory, Harry Potter's Narcissa Malfoy, who plays Aunt Polly in the award-winning BBC drama. For those not familiar with her character here's a breakdown from the RadioTimes,
"Aunt Polly is the matriarch of the family and is one of the smartest of the Shelby family. She is a certified accountant and company treasurer of Shelby Company Limited, and managed the Peaky Blinders while her nephews were away during the Great War. Since their return, she has worked with Tommy (not always peacefully) to protect the gang's business and the family's safety. She is a widow, with one surviving son (Michael) who she is keen to keep out of trouble. Polly embraces her gypsy roots and has certain fortune-telling and spiritual powers."
Take a look at the preview below for season 5 which will air on BBC One. The date is still TBA but it looks like it's coming soon!

A First Look at Jude Law Filming The Third Day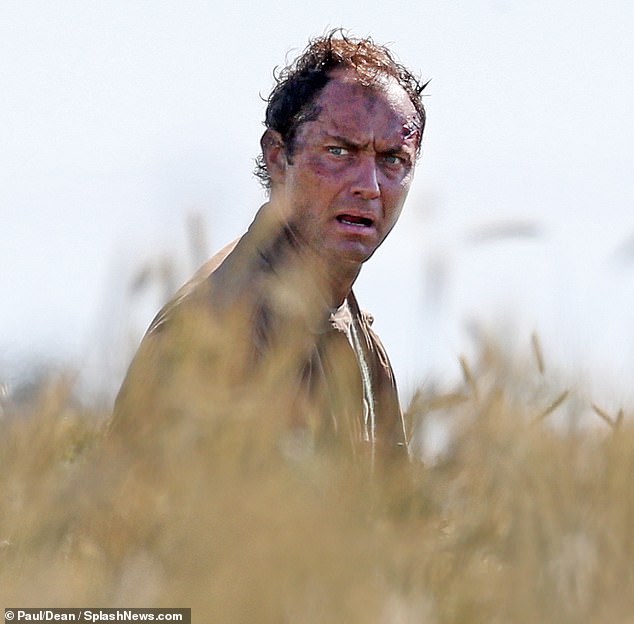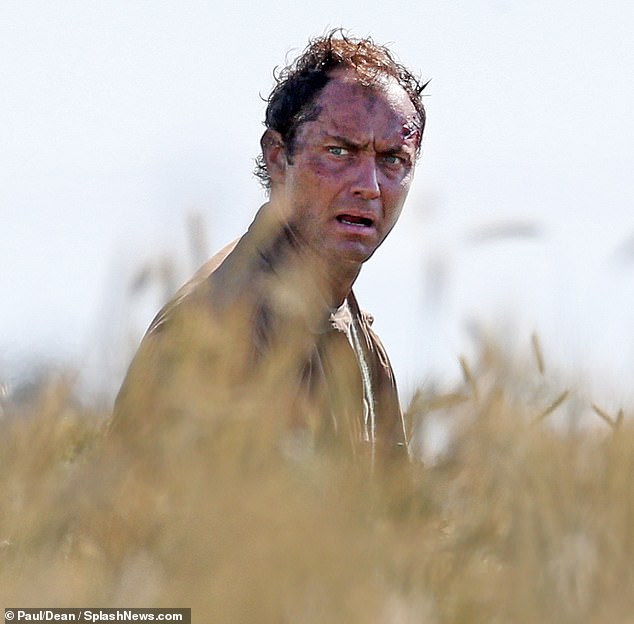 Last month we covered a new HBO/Sky mystery drama in the works for both Fantastic Beasts Jude Law and Katherine Waterston called The Third Day. Law plays a character named Sam who's confronted by a trauma in his past while on a mysterious island off the British Coast. Waterston plays a woman he meets on the island named Jess. The Daily Mail published some on set images of Law looking a little ragged. Seems to us that he may have forgotten to bring his wand to the island. We can't wait to share photos of the Auror and future Headmaster together! No word yet on an air date for the six-part series, but get your HBO subscription ready!
No IMAX for The Aeronauts with Eddie Redmayne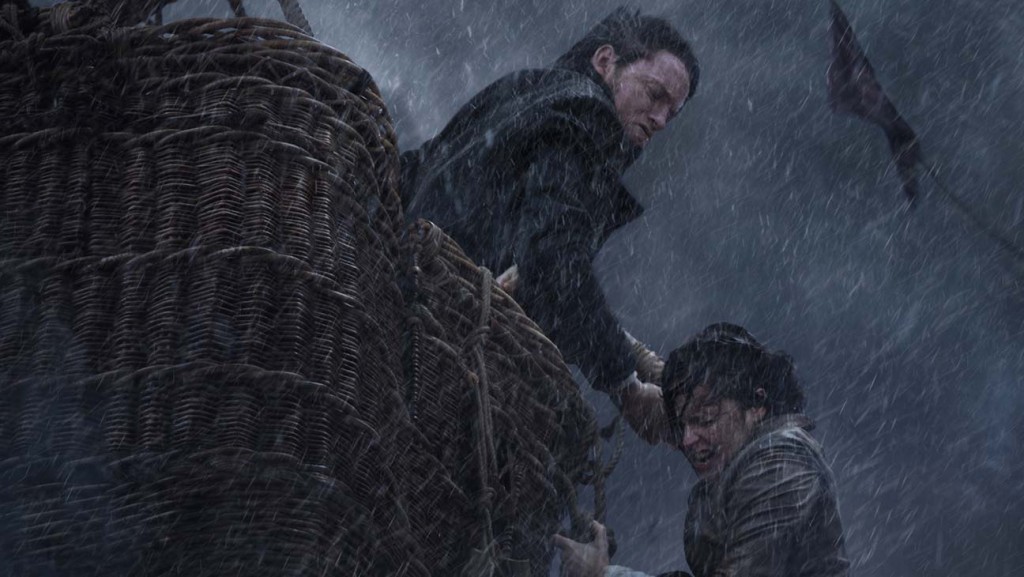 Last week we reported the release date for Eddie Redmayne's next film The Aeronauts has been pushed back in theaters from October 25 to December 6 followed by ts Amazon streaming release two weeks later on December 20 just in time for the holidays. Now word has it via The Hollywood Reporter that it will no longer be shown in IMAX theaters as originally planned. The adventure biopic about pilot Amelia Wren and scientist James Glaisher who attempt a hot air balloon record in 1862, was designed and filmed in IMAX cameras. We would have loved to see Newt Scamander in that big screen format while we wait for the next Fantastic Beasts!
That's all the magical news for the Harry Potter and Fantastic Beasts actors this week . Take a look at our latest Theater Round-Up – yes these actors are wizards on stage as well as screen – and we'll see you next time! Let us know if you're headed to Dallas for Leakycon!!