New Potter Fun On the Way From Funko and Noble Collection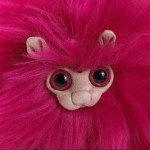 Sep 14, 2019
Get your galleons ready Potterheads! Funko and the Noble Collection have revealed some magical new merch this week. The licensed collectible companies have the latest Pops and Plush essential for any complete Harry Potter collection.
New York Comic Con is just around the corner and Funko has two new Potter exclusives for the event. First up is a super-sized Pop! of Half-Giant Madam Olympe Maxime from Harry Potter and the Goblet of Fire. The Beauxbatons headmistress is dressed in her Yule Ball gown ready for a spin around the Great Hall dance floor with Hagrid.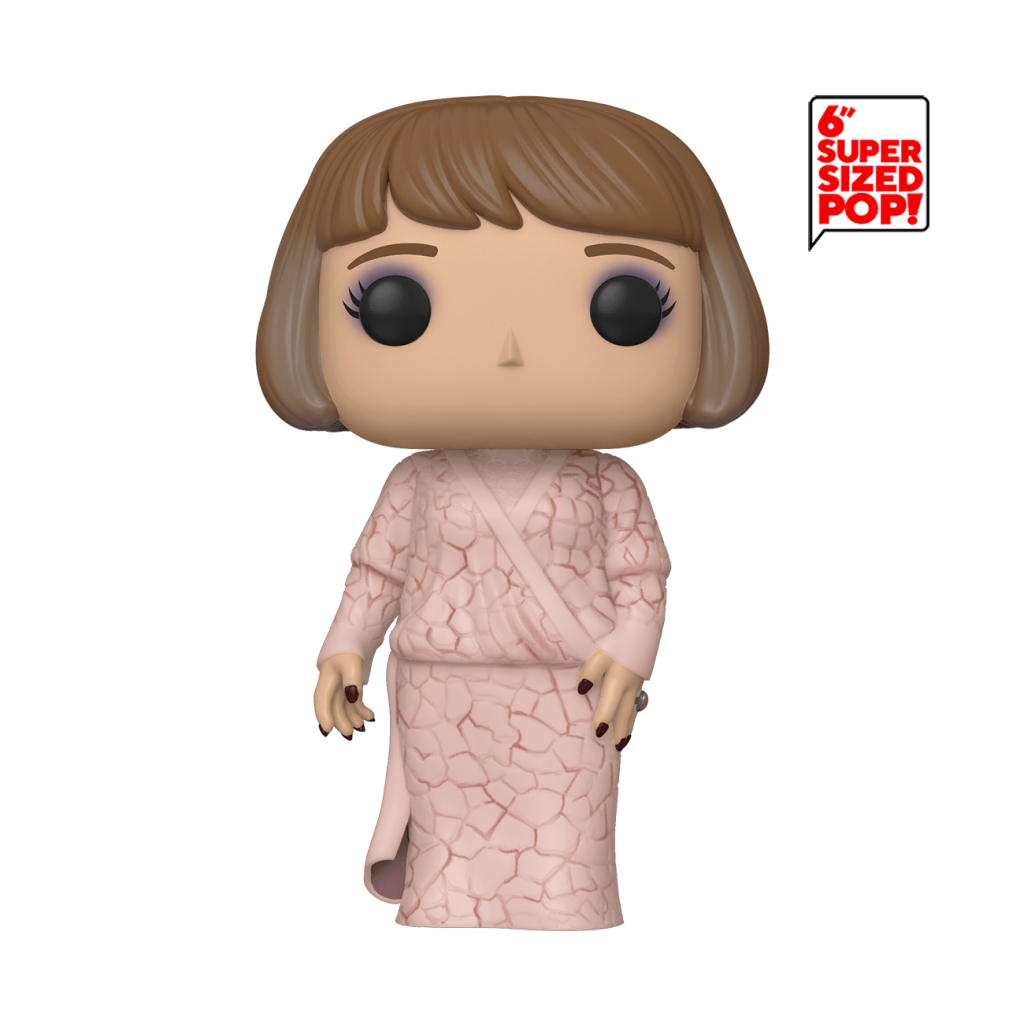 Also exclusive for NYCC from Funko is an Argus Filch Pop! The Hogwarts caretaker in miniature is holding his beloved cat Mrs. Norris, but still looks just as grumpy as ever to be a Squibb: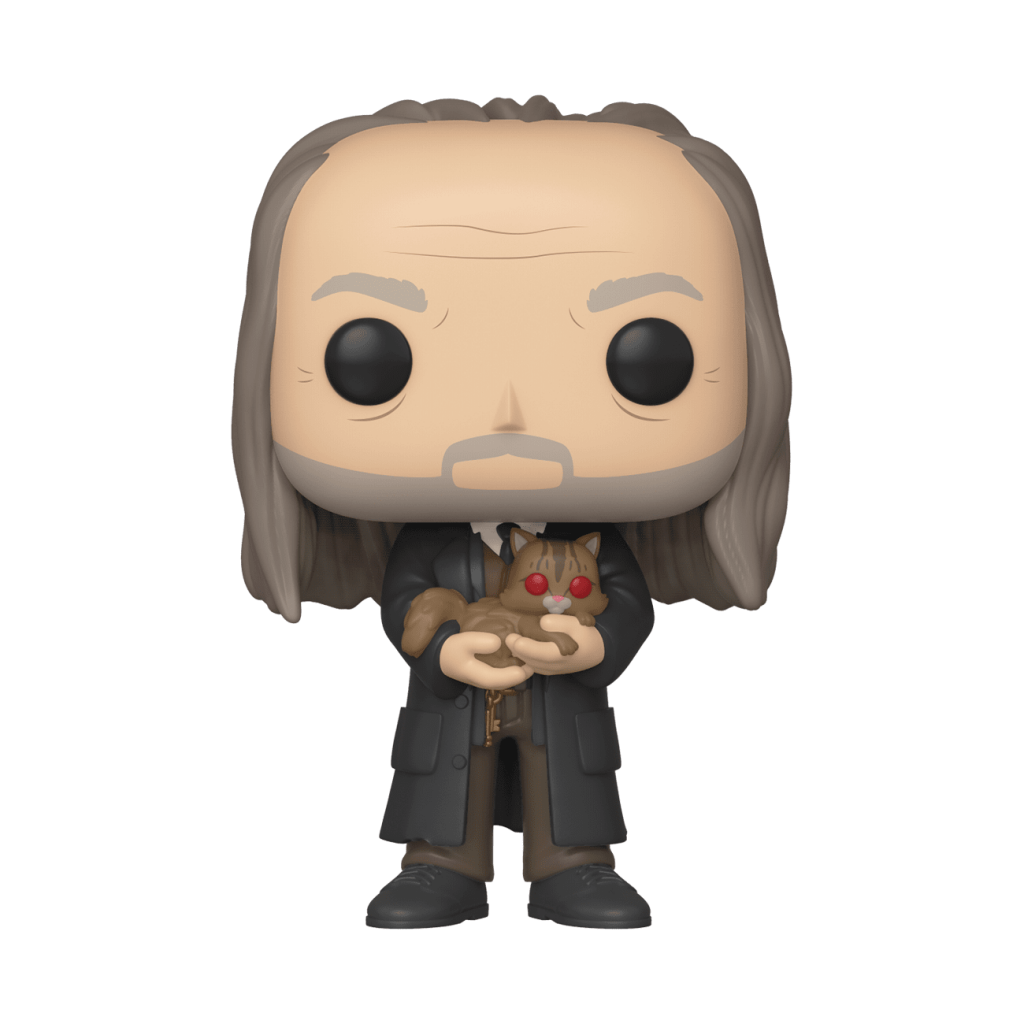 New York Comic Con is October 3-6 at the Javits Center in New York. Don't miss the Cursed Child Broadway cast at the event and let us know if you'll be there to grab your new Potter Pop!s!
UK purveyor of fine collectibles Noble Collection also unveiled some spellbinding stuffed stuff this week. They've got four new Potter Plushes we're pretty sure are must haves! The first two are straight out of Chamber of Secrets. If you're like Neville and can't get enough of Herbology, this Mandrake toy is for you. Make sure your ear muffs are handy since it actually screams when you pull it out of the pot!
We're so excited about our new Interactive Mandrake Plush! It screams when you pull it out of the pot – just repot it to make it stop ? Coming in the next couple of weeks… Get your earmuffs ready ?? pic.twitter.com/4vszyevyhb

— Noble Collection UK (@NobleCollUK) September 9, 2019
  Next head to the Defence Against the Dark Arts classroom for a lesson with Professor Lockhart and his troublemaking Cornish Pixies:
Can't get enough Cornish Pixies? Joining the Magical Creature and Bendy Pixie is this vibrant Cornish Pixie Plush (approx 32cm tall!) ???? We sense a lot of mischief incoming… ? (expected in 1-2 weeks) pic.twitter.com/FidyM9ur8v — Noble Collection UK (@NobleCollUK) September 9, 2019
Later in the series we come across two more unforgettable Magical Creatures. Introduced in Harry Potter and the Half Blood Prince, Ginny and Hermione are enamoured by the precious little Pygmy Puffs they find at Weasleys Wizard Wheezes. Now you can have one of your own:
Perfect pink and purple Pygmy Puffs! With matching fur & eyes, and cute little ears (and four little feets!), these will be sold separately & available soon. Links to follow so you can join the waitlist! ?? pic.twitter.com/3rS7bMnj86

— Noble Collection UK (@NobleCollUK) September 11, 2019
Everyone loves Dobby the House Elf,  but a true Potter collector should have a Kreacher Plush to keep him company on the shelf:
"Kreacher lives to serve the noble house of Black." Whatever you do, don't keep this creepy Kreacher plush near your bed! Wouldn't want to wake up to Kreacher near your face in the middle of the night ? coming in a couple of weeks. pic.twitter.com/K2AZ4o4tzM — Noble Collection UK (@NobleCollUK) September 10, 2019
The new Harry Potter Plushes from Noble Collection are due out in one to two weeks. Follow these links to get on the wait list for the Pygmy Puffs:
Purple: https://t.co/tzpQJyDi3E

Pink: https://t.co/SgQxROq5PH

— Noble Collection UK (@NobleCollUK) September 11, 2019
Happy collecting Potterheads! Post a pic of your new Pop! or Plush if you get one!