Weekly Round-Up: Downton Abbey Film Premiere, First Look at Rupert Grint in 'Servant', & More!
Sep 15, 2019
The fall term in the Potterverse is in full swing! Warner Bros Studio Tour London announced the return of Hogwarts in the Snow, Pottermore and Bloomsbury unveiled new images from the soon-to-be-released illustrated edition of Goblet of Fire, and Leakycon revealed Potter Puppet Pals will join the lineup in Boston next month. We shared news of a real life school of magic for Muggles, our trip to Portugal for the release of a new Harry Potter book from Insight Editions, and a Grawp-sized donation for MS research from J.K. Rowling. On top of all that magic there were reunions, red carpets, premieres and interviews from a star-studded Wizarding World at the Toronto International Film Festival!
This week in our Harry Potter and Fantastic Beast Round-Up Maggie Smith and Imelda Staunton walk the red carpet at the premiere of the Downton Abbey Film, a first look at Rupert Grint in AppleTV's Servant, Jude Law's set to appear at the Peace One Day 20th Anniversary celebration, Warwick Davis supports Schools Against Sepsis, Emma Thompson joins a new Peter Pan film, Brendan Gleeson Talks Mr. Mercedes ahead of the Season 3 premiere, Afshan Azad releases her Leakycon Dallas vlog, David Tennant may have another MCU villain role in his future and more!
Maggie Smith and Imelda Staunton at the Downton Abbey Film Premiere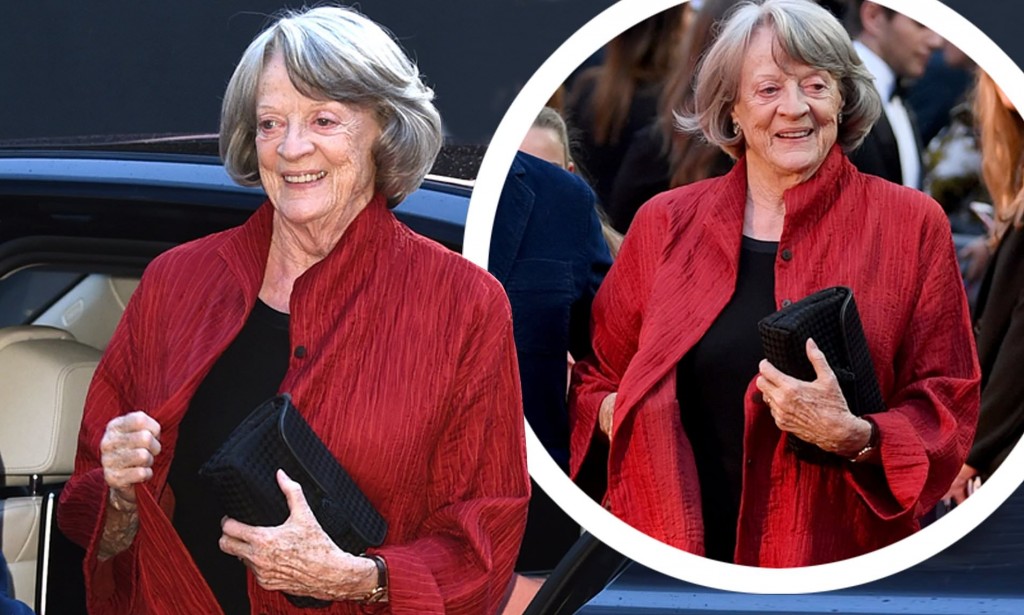 After months of images and sneak peeks at the anxious anticipated Downton Abbey Film, the wait is finally over. This week the cast of the big screen adaptation of the beloved British period drama walked the red carpet in London for the star-studded premiere and two former witches were in attendance. As we've been reporting all year, Dame Maggie Smith is back as Dowager Countess of Grantham Violet Crawley and joined in the film by Harry Potter alum Imelda Staunton. Staunton plays another on-screen nemesis, Lady Maud Bagshawe, lady in waiting to Queen Mary and cousin of Smith's character Violet Crawley's late husband. Along with Smith, Staunton co-stars with real life husband Jim Carter who plays Carson the butler at Downton.
The Downton Abbey film premieres this weekend in the UK and September 20 in the US. While you wait, check out one more featurette from the cast on how they take their tea. Earl Grey for Staunton? We're thinking the former Undersecretary might drink pink chai or green!
Tea time with the cast of #DowntonAbbeyFilm. How do you take your cuppa? ??

Enjoy an exclusive Downton Abbey tea collection from our friends at @republicoftea: https://t.co/golRMXFivx#SipBySip pic.twitter.com/0YNZk99r6J

— Downton Abbey (@DowntonAbbey) September 10, 2019
Also on the heels of the UK opening the film released this clip, especially priceless for Potter fans. How many McGonagall/Umbridge references were thrown around on set filming this scene: 
"Are we going to kiss?"  "Wasn't quite what you said when I last heard from you."
Has the Dowager Countess finally met her match? Introducing Lady Bagshaw. #DowntonAbbeyFilm pic.twitter.com/xwZrpjDWQ2

— Downton Abbey (@DowntonAbbey) September 14, 2019
A First Look at Rupert Grint in Servant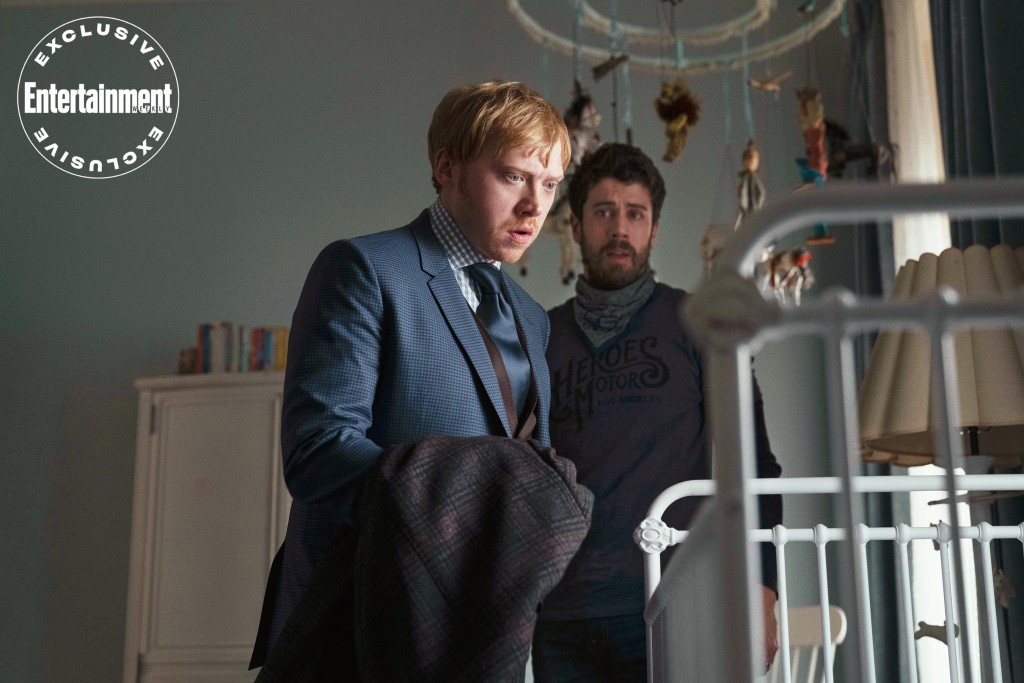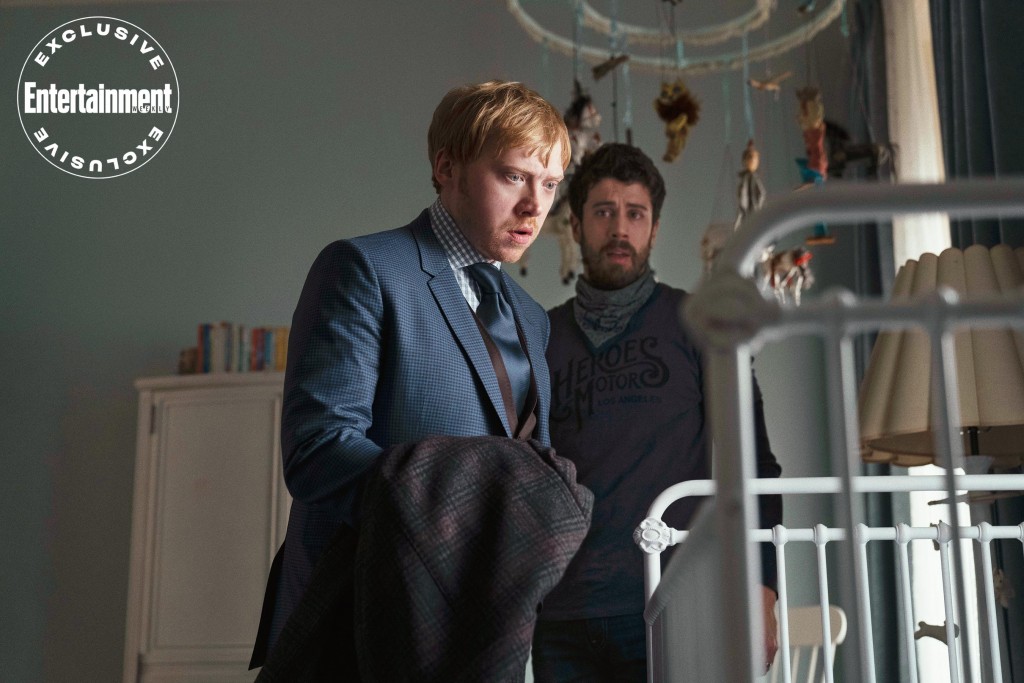 Ron Weasley himself, Rupert Grint, stars in one of AppleTV early releases Servant. Grint plays a mysterious character named Julian Pierce in the psychological drama about a couple who hire a young nanny to take care of their newborn. Director M. Night Shyamalan said this of the ten episode series according to EW,
"What's unusual is it's set in one location. It's the perfect setting for paranoia." […]"These four actors are in this almost playlike show. They all buzz with this… energy." 
EW also said this about the director choice of Grint for the part,
"who also couldn't resist hiring Harry Potter's Rupert Grint as the mysterious Julian Pierce. 'He's a truly gifted actor,' he says of the former child star."
It's really no surprise he's being recognized by such an acclaimed director. Weasley is our King after all. AppleTV is scheduled to launch November 1 and EW says Servant will debut sometime in December.
Jude Law to Appear at Peace One Day 20th Anniversary Celebration
Fantastic Beasts Young Albus Dumbledore, Jude Law, will be on hand later this month for the 20th Anniversary Celebration of Peace One Day. The organization was founded in an effort to institutionalize an International Day of Peace, which was actually established in 2001 by the United Nations. Law, who is an official Peace One Day ambassador, will appear alongside hosts Mark Rylance and Sting for a day-long event of panel discussions, readings and a concert according to Look to the Stars. The 20th Anniversary Celebration of Peace One Day is scheduled for Saturday, September 21, on the annual International Day of Peace, at the Globe Theatre. Go to Peace One Day for more information.
Emma Thompson Cast in New Peter Pan Film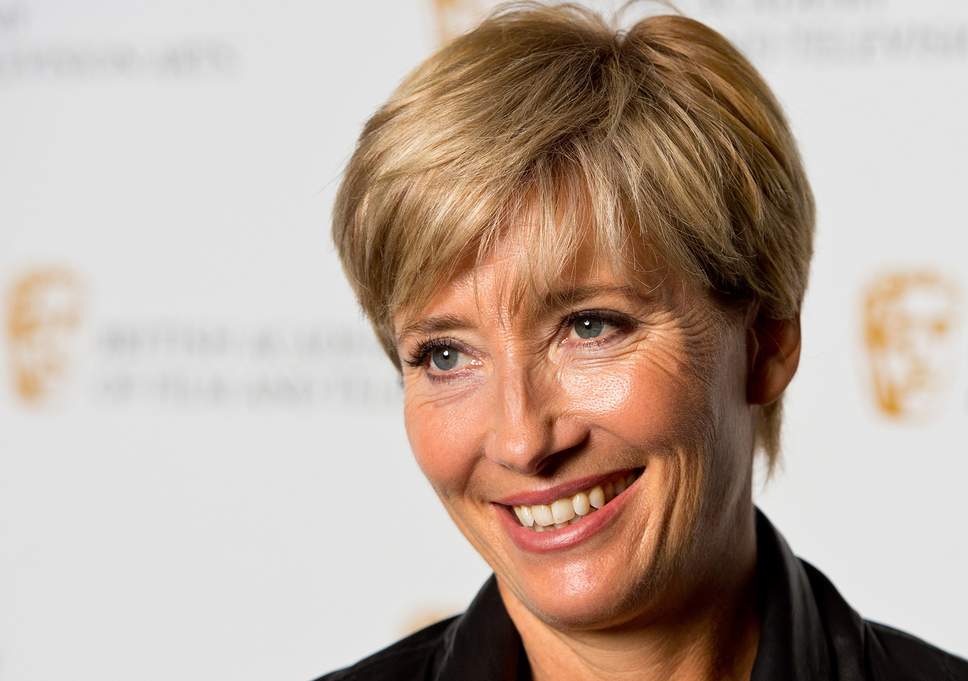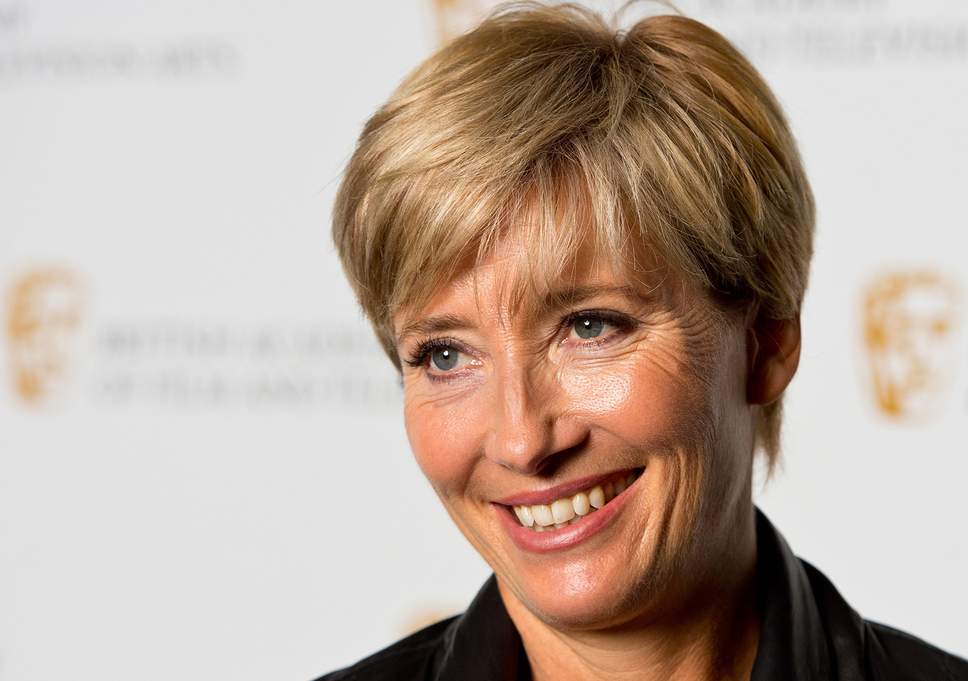 Emma Thompson, better known to Potter fans as Professor Trelawney, has had one busy year! She received acclaim in both film and TV and is nominated for an Emmy for her hosting spot on Saturday Night Live last spring. Her latest role is in the upcoming iteration of the Peter Pan saga, The Lost Girls. The film stars her real life daughter Gaia Wise as Wendy's daughter. Here's a synopsis according to Deadline,
"The Lost Girls will chronicle four generations of Darling women as they struggle in the aftermath of their adventures with Peter Pan in Neverland. The film will follow how Wendy (De Paolis) struggles to retain her creative spirit after her fantastical journeys with Pan. Like her grandmother (Burstyn) and her mother Jane (Thompson in a cameo role), Wendy must escape Pan's hold on her and the promises he desperately wants her to keep. As her daughter Berry (Wise) comes into Peter's orbit, Wendy must fight to save her relationship with her daughter while reconciling her legacy."
No word yet on a release date for The Lost Girls. In the meantime we're hoping fans will be able to see Thompson at the 2019 Emmys Ceremony September 22 on FOX.
On Daniel Radcliffe's Audition for David Copperfield
In a recent interview with the Television Academy ahead of next week's Emmy Awards, producer Rebecca Eaton shares an anecdote about Daniel Radcliffe's audition and time in his first film role, the 1999 film adaptation of David Copperfield. There aren't any images of Radcliffe in the video below but the stories Eaton tells are definitely worth the three minutes for any Harry Potter fan!
Brendan Gleeson Talks Season 3 of Mr. Mercedes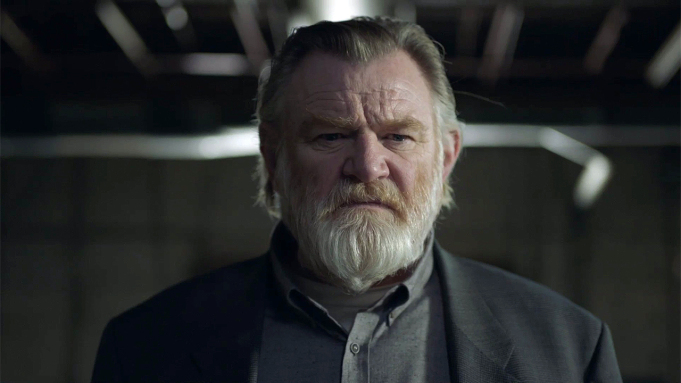 Brendan Gleeson, Harry Potter's Mad-Eye Moody, is back as retired detective Bill Hodges for season 3 of of the TV adaptation of Stephen King's Mr. Mercedes. Though Gleeson didn't make it to the red carpet event for the premiere earlier this week he had a chance to tell EW a little bit of what to expect this season from his character,
"There's a consistency to what we've been trying to do from the beginning," Gleeson says. "The opening of episode 1 of the series was horrific. When we were chatting about doing the series, one thing we could see there was the idea of examining the repercussions and consequences of a catastrophic event like that. It doesn't finish. We move on, the headlines move on, but in the meantime, all these other lives were smashed up by that and influenced by that. Now a horrific thing happens at the beginning of season 3, but we hear that the guys who are robbing Rothstein were at the jobs fair when Brady was there. There's a whole interconnectedness between what's happening now and that one event. So this season continues Brady's malign influence and presence. As long as all those broken people are there, he's always going to be around."
Gleeson continues with an explanation about some of the differences between the TV and novel Hodges and his relationship to a central season 3 character,
"We took Bill Hodges as an all-American guy and turned him into somebody who started off in Ireland and became an all-American guy. After seeing different people here who all had different accents but were Americans, it became less of an issue to me," Gleeson says. "A lot of all-American guys weren't born here, that's just the way it is. It meant I could go back into a backstory in my own culture, which was easier than pretending to have played softball, if you know what I mean. And one of the things was the fatherly influence. It always felt like he and his mother were close. His father didn't feature, for whatever reason. So what he got from Rothstein was the idea of a man, in the lack of a paternal influence. There's a certain amount of Old West going on, but also a certain cynicism and modernity about it. There's a line where Hodges says that Rothstein's America felt real, so he wanted to start there. He wasn't coming to America for the bright lights. He wanted to work in the real world, where real things happen, where real men operate. It was formative for him in a way. He used Rothstein's writing as a template for what a man should be. But as this season goes, that starts to be debunked."
Check out the full interview with Brendan Gleeson on EW. Season 3 of Mr. Mercedes premiered September 10 and can be seen Tuesdays at 10pm ET on the Audience Network.
Warwick Davis Supports Schools Against Sepsis
Warwick Davis, who played both Charms Professor Flitwick and Griphook the Goblin, is using  his voice to help support the fight against sepsis in the UK. According to the Sepsis Trust over 250,000 adults and children in the UK are affected by the infectious condition each year, As you can see from his tweet, Davis voices a character in an animated film used to educate children and caregivers on the condition as a part of the campaign #SchoolsAgainstSepsis. Davis, who became involved in the campaign after his wife almost died from the condition, was interviewed on ITV News for World Sepsis Day. The beloved Harry Potter and Star Wars actor paid a visit to a school to create awareness about the disease. Take a look at Davis's interview on ITV News.
Today, on #WorldSepsisDay, the @UKSepsisTrust & @IcelandCharity launched #SchoolsAgainstSepsis – a new awareness campaign aiming to educate Key Stage 2 students & their families about #sepsis. It features @sams_monkey, whom I give a voice to in an animated educational film. pic.twitter.com/yQk5F5Niv8 — Warwick Davis (@WarwickADavis) September 13, 2019
Afshan Azad Shares Her Leakycon Dallas Experience
Afshan Azad, who's known to Potter fans as Ravenclaw Padma Patil was a special guest at Leakycon Dallas last month. She recorded the entire magical weekend and posted her vlog on her YouTube channel this week. Were you at Leakycon Dallas? Were you lucky enough to meet the former Patil twin who accompanied Ron Weasley to the Yule Ball? Let us know!

David Tennant Returning to the MCU?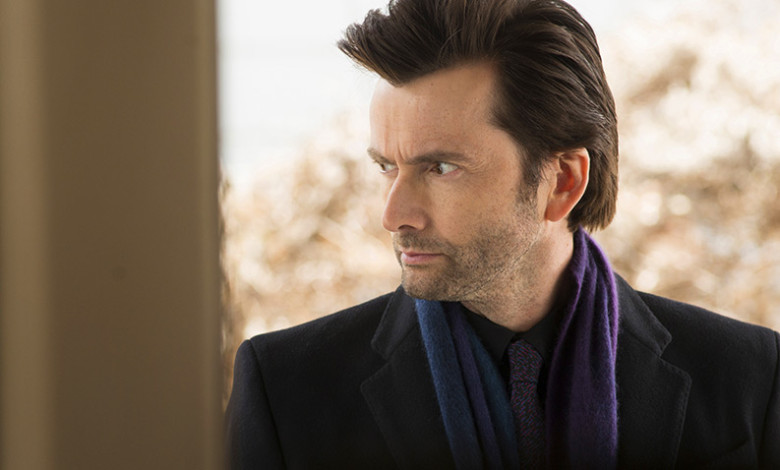 David Tennant is best known to one of pop culture's most enduring fandoms as the Tenth incarnation of Doctor Who's iconic Time Lord, but he etched a place in Potter history when he played the brief but memorable role of Polyjuiced Barty Crouch Jr., in Harry Potter and the Goblet of Fire. Tennant also made his mark on the MCU as Kilgrave, the villain in the Jessica Jones Netflix series.  A rumor has surfaced that we may be seeing Tennant in the MCU on the big screen sometime soon. According to 4Chan on Reddit the former Death Eater is the studio's first choice to play the villain Nightmare in the Doctor Strange sequel Doctor Strange in the Multiverse of Madness. Are you excited for the possibility of David Tennant in the MCU again? Well keep you posted on the rumor. Doctor Strange in the Multiverse of Madness opens in theaters May 7, 2021.
A First Look at Carmen Ejogo Netflix Thriller Rattlesnake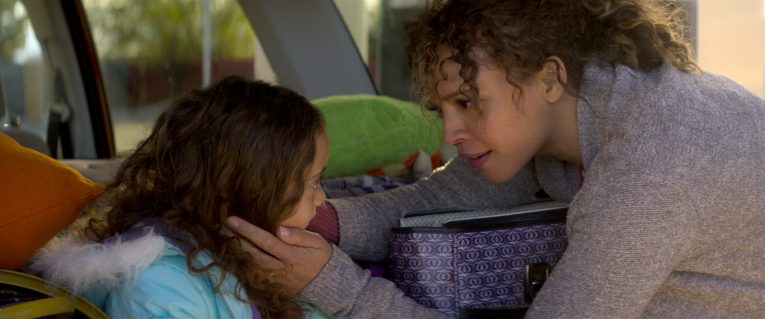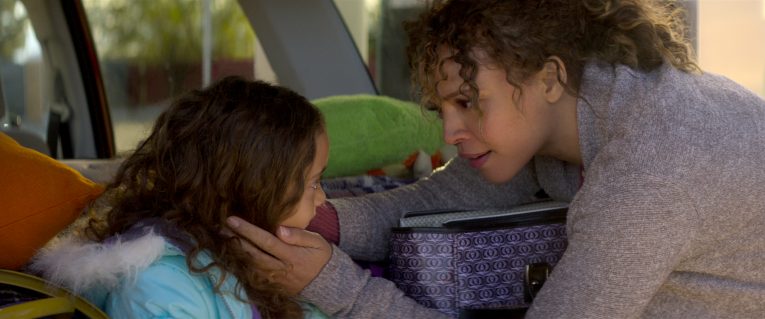 Carmen Ejogo, who Wizarding World fans know as Fantastic Beasts MACUSA President Seraphina Picquery, stars in an upcoming Netflix film Rattlesnake. Ejogo's role in the psychological thriller is described this way by Collider,
Katrina (Carmen Ejogo) is a single mother driving cross country to start a new life with her young daughter Clara (Apollina Pratt) when their car breaks down in the middle of nowhere. As Katrina changes the tire, Clara wanders off the desert road and is bitten by a venomous rattlesnake. Desperate to save her daughter's life, Katrina accepts the help of a mysterious woman, but after she miraculously heals Clara, Katrina is asked to repay the good deed by killing a stranger in exchange for the life saved. Without time to lose, she must wrestle with the morality of who deserves to live and who should die, before her daughter's life is once again put in peril at sundown. 
Rattlesnake is set to release on Netflix October 25. More exclusive first look photos of Ejogo can be found on Collider.
That brings our Harry Potter and Fantastic Beasts actors news to a close for this week. We'll be sharing our experience at The Magical Place in Porto, Portugal celebrating the release of Harry Potter: Magical Places, a beautiful paper scenes book released by Insight Editions in partnership with Portugal's most enchanting bookshop, Livraria Lello, owners of several first edition copies of Harry Potter books, and rumored to be an inspiration for J.K. Rowling's stories during her time living in Portugal. Also, don't miss all the magic from appearances by Robert Pattinson, David Thewlis, Gary Oldman, Eddie Redmayne and Daniel Radcliffe at the 2019 Toronto International Film Festival, coming soon!