Win the Harry Potter experience of a lifetime!!!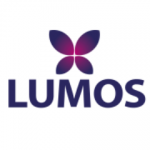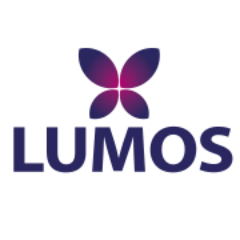 Oct 03, 2019
Have you ever wished you could afford to do all the Harry Potter things?  Imagine an ultimate bucket list trip that takes you on a VIP tour of Warner Bros. Studio London – The Making of Harry Potter, then takes you to The Wizarding World of Harry Potter in both Orlando and then ALSO to The Wizarding World of Harry Potter in Hollywood.  Did I mention you get to meet Bonnie Wright in LA on December 8, 2019, and Warwick Davis in London?  It doesn't stop there because you also get to attend the opening night (and afterparty!) of Harry Potter and the Cursed Child in San Francisco on December 1, 2019.  The winner will also take home a personalised Hogwarts trunk filled with some neat swag, and a signed copy of Cursed Child.  Oh, there's also an exclusive Butterbeer tasting and wand selection, because of course there is.
For you and three friends, this dream holiday could be a reality.  Lumos, J.K. Rowling's charity dedicated to getting orphaned children out of institutions and reunited with their families, is offering that amazing trip as a prize.  You do have to be 18 and a resident of either the U.S. or UK to enter.  The entry period is today (October 3, 2019) through November 12, 2019.  The winner will be chosen on November 27, giving you just enough time to clean the frog spawn off your robes and pack your trunk before you apparate to San Francisco for the first part of your dream vacation.  Actually, MACUSA is cracking down on apparition due to recent Muggle sightings (and asks that witches and wizards would kindly stop teasing the tourists at Area 51, please!) and there are some sticky legal liability issues if you accidentally leave your heart (or whatever) in San Francisco when you go down to LA, so, to be on the safe side, the winner and three friends will be flown on American Airlines to all four cities and be accommodated in 4-star hotels.
You could win the trip of a lifetime to experience the magic of Harry Potter in 4 cities. (I'll even meet you on the real film sets at Warner Bros Studio Tour in London!) Support @lumos & enter here: https://t.co/aUxIAAEamj #harrypotter #omaze NoPurNec 18+ US & UK only. [email protected] pic.twitter.com/gUzNii33pA

— Warwick Davis (@WarwickADavis) October 3, 2019
A donation to Lumos is not required to enter, but donations will give you multiple entries: $10 gets you 100 entries, $25= 250 entries, $50 = 1,000 entries, $100 = 2,000 entries, $250 = $2, 500 entries, "$500 = 5,000 entries, $1,000 = 10,000 entries, $2,500 = 25,000, and a $5,000 donation gets you a whopping 50,000 entries. Enter today and, if you win, please tag Leaky as we'd love to follow your magical trip-of-lifetime vicariously! Here are Ginny and Hermione to tell you more:
View this post on Instagram
HARRY POTTER LOVERS!!!!Listen Up! @lumoscharity #Repost @cursedchildldn ??? Here's #CursedChild's Noma Dumezweni to tell you how you can win the ultimate Harry Potter world tour including tickets to the opening of Cursed Child in San Francisco! Every donation will support J.K. Rowling's charity @wearelumos. Enter @omaze. #CursedChildSF NoPurNec. 18+. US and UK only. [email protected]
A post shared by Noma Dumezweni (@missdumezweni) on