Time to Vote for your MeetUp Location!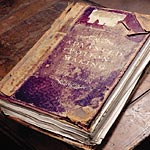 May 30, 2003
Uncategorized
It's time to vote for where you want to hold a meetup. Remember – since most Borders Bookstores are staying open for the launch, that's a great place to go.
A bit of a MeetUp RoundUp:
1463 people signed up
in 335 different cities.
You need 5 people signed up to have a MeetUp – there are 101 cities with enough people for a meetup.
Top 10 Cities:
London England: 51
New York City: 42
Toronto: 34
Detroit, MI: 27
Melbourne, Australia: 22
Sydney, Australia: 20
Houston, TX: 19
Phoenix, AZ: 19
Atlanta, GA: 18
Brisbane, Australia: 18
Spread the word!