Happy Birthday JKR and Harry!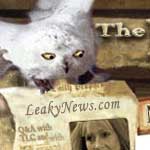 Jul 30, 2003
Uncategorized
From Everyone Here At TLC (because we all wanted to post this, but I had the best left hook, so I won):
size="+2″ color="green">HAPPY BIRTHDAY J.K. Rowling and Harry Potter!
JKR turns -coughhowrudecough- today (July 31, as it is now in the UK), and Harry is a ripe old 23. In honor of the occasion we bring you some of Anna's art. She has no idea we used it since she is abroad, but we are sure she will have been happy to let us manipulate this pic for this use.
Many happy returns!