Confirmed to TLC: HBP Synopsis False, Composed By Catalog Publishers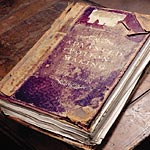 Feb 28, 2005
Uncategorized
The HBP snippet that's been circulating has been confirmed to TLC by the publishers of the catalog in which it appeared as completely unofficial and culled from fan sites.
In an email, Publishers Quality Library Service said: "Scholastic has provided us with no facts about the contents to the new book." The email went on to say the info was gleaned from fan info on the Web.
This jibes with what representatives from Bloomsbury and the Christopher Little Agency told TLC over the past few days (read here) about the likelihood of the snippet being accurate.
The snippet said (as this is no longer a spoiler potential): With something huge revealed about Lily Potter, the truth about why Dumbledore trusts Snape, and a little romance for Harry, this promises to be one of his best years at Hogwarts yet.
The facts the snippet incorporates are from JKR quotes, one of which was pegged as a book seven revelation, and the rest not pegged as book six or seven revelations but rather "rest of the series" info – for this reason many fans doubted the snippet's veracity.