PotterCast Call-In Reminder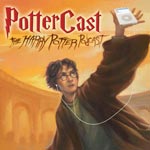 Apr 27, 2006
Uncategorized
Quick reminder to PotterCast peeps: You have until tomorrow to call us with your response to this week's Canon Conundrum topic: Who else was at Godric's Hollow the night Harry's parents were murdered? To do so, hit us up at:
Skype Username: PotterCast
Voicemail #: In the US: 1.702.42.53259 (1.702.42.LEAKY)
In the UK: +020.7193.2872
Email: [email protected]
Can't wait to hear what you all thought! Look for a new poll on this topic, too.