Scientists Attempting to Make Invisibility Cloak Magic a Reality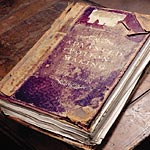 May 25, 2006
Uncategorized
Scientists are working on a way to make Harry's Invisibility Cloak a reality for all of us. CNN is reporting that researchers in England and the US are developing a blue print for making a cloak like the one Harry inherited from James, and have issued a call for help with obtaining the materials they need. Scientists believe they can produce the cloak, but need materials that "steer light and other forms of electromagnetic radiation around an object, rendering it as invisible as something tucked into a hole in space."
A cloak made of those materials, with a structure designed down to the submicroscopic scale, would neither reflect light nor cast a shadow.

Instead, like a river streaming around a smooth boulder, light and all other forms of electromagnetic radiation would strike the cloak and simply flow around it, continuing on as if it never bumped up against an obstacle. That would give an onlooker the apparent ability to peer right through the cloak, with everything tucked inside concealed from view.

"Yes, you could actually make someone invisible as long as someone wears a cloak made of this material," said Patanjali Parimi, a Northeastern University physicist and design engineer at Chelton Microwave Corp.
The article continues on and says that no cloak yet exists, but they believe early versions could be 18 months away. This cloak would also not be as flexible as Harry's cloak either, with one scientist noting: "To be realistic, it's going to be fairly thick. Cloak is a misnomer. 'Shield' might be more appropriate." Thanks to all the great readers who emailed!