Radcliffe, Griffiths to Appear in Equus in London's West End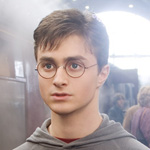 Jul 27, 2006
Uncategorized
We told you in December that Daniel Radcliffe was rumored to be in talks to appear in Peter Shaffer's 1973 play Equus. Dan has now confirmed to DanRadcliffe.com and DanRadcliffe.co.uk that he will indeed be playing 17-year-old psychiatric patient Alan Strang in the award-winning play, which begins rehearsals in January 2007 and will open in the West End later that spring. Furthermore, it has been confirmed that Richard Griffiths (Uncle Vernon) will also star in the play as the young man's psychiatrist, Dr. Dysart.
In his message to those sites, Dan said:
"I'm really excited to be part of this production and thrilled to be working with Richard Griffiths again. This is obviously a huge departure for me as an actor, but Equus is such an amazing play that this really was an opportunity not to be missed.

Rehearsal starts in January and I am very much looking forward to working with Thea Sharrock who is an incredibly talented director. I only hope I do the role justice."
Equus contains mature subject matter, in most stagings scenes of nudity and sexual gratification. Theater and ticket information is not yet available, but we will update with more info as soon as we can.