Pre-Order Anniversary Sorcerer's Stone, New Interview with Cover Artist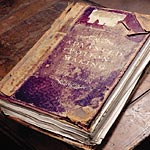 May 30, 2008
Uncategorized
Previously we told you Scholastic, the US publishers of the Harry Potter novels were issuing a special 10th anniversary edition of Harry Potter and the Sorcerer's Stone that would contain new material from author J.K. Rowling. You can now pre-order the book, here via our Cauldron Shop for a reduced price of $19.80. The book will be released on September 23, 2008.
As part of the anniversary edition, the book will contain this new artwork (also here in our galleries) from Mary GrandPre and Time magazine has a new interview online, where the artist discusses this piece and illustrating the beloved Harry Potter series. She says that drawing for Harry Potter and the Deathly Hallows was her favorite and she relished the opportunity to revisit Harry for the 10th anniversary edition saying "It was really a nice opportunity. As Harry grew, I always wished I could go back and make a new piece for each book. So when the anniversary cover idea came up, I was really excited to do that. It's like getting to do a new portrait of this old soul you really know."
She also noted that before the final book she had never watched any of the Harry Potter films but now she is enjoying them now because she doesnt have to worry about them influencing her creations. Mary GrandPre also confirmed that the colors of the covers were a hint of things to come in the book.
"Your cover art often seems to contain hints of what's to come without spoiling the plot. Is that a difficult line for you to walk?
A little bit, but that's the fun part too. You're teasing the readers with something that piques your interest. It's fun to design that into the cover, and show hints and shadows. The mood in the book is often set by suggesting things�a sound, a soft color, a shadow. I try to do that with the illustrations, too, to give that sense of mystery to it when I can."
Thanks Jamie!