Dan Radcliffe Narrates Short Film for 2010 Holocaust Memorial Day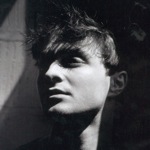 Oct 30, 2009
Harry Potter actor Dan Radcliffe has lent his voice as narrator to a short film entitled The Legacy of Hope for the 2010 Holocaust Memorial Day Trust. Our Order Partner DanRadcliffe.com reports that the film focuses on the survivors of the Holocaust during World War II and their stories. This film can be viewed online via the Holocaust Memorial Day Trust website right here.
In a press release, Mr. Radcliffe explains his involvement in the short film by saying:
"When I was approached to narrate this short film, The Legacy of Hope, I felt very privileged. I felt that in a very small way I was contributing to the remembrance of these tragic and horrendous events, whilst also commemorating all those people who refused to let the horrors they had lived through dictate the tone of the rest of their lives.
"The surest shield we have against future atrocities is our knowledge and our emotional understanding of what has happened in the past. The chance to help the vital work done by the Holocaust Memorial Day Trust could not be turned down."
The press release goes on to quote Carly Whyborn, Chief Executive Officer of the Holocaust Memorial Day Trust, who says, "With this year's theme – The Legacy of Hope ' it is entirely fitting that Daniel, who is so well known amongst younger audiences, has narrated our film, which will be shown at HMD events across the UK. Through the film, people will have the opportunity to listen to the memories of survivors like Ben, Lily and Iby and think about what action they can take after HMD which will have a positive impact on their community."
The 2010 Holocaust Memorial Day will mark the 65th anniversary of the liberation of Nazi death camp Auschwitz-Birkenau. With their efforts the HMD Trust aims to offer "an opportunity to listen to the voices from the Holocaust and Nazi persecution, and to make the lessons of hope for a safer, inclusive society where the differences between us are respected a reality today and in the future." For more information, please click here.
Thanks to our Order Partner, DanRadcliffe.com
---
Leaky's Harry Potter Twitter list is the most exhaustive collection of news and official Harry Potter information in the world. Be sure to follow it today!