Dan Radcliffe Interview in "Total Film" Magazine, New Image from "The Woman in Black"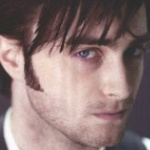 Dec 23, 2011
Dan Radcliffe has done an interview with "Total Film" magazine regarding his work in "The Woman in Black," as well as how he has been doing professionally since the "Harry Potter" series ended. You can read scans of the interview here and also see a picture of Radcliffe as his "Woman in Black" character Arthur Kipps.
We also have a new image from "The Woman in Black," which shows Radcliffe looking puzzled. You can see that here in our galleries.
Many thanks to DanRadcliffe.com!