Bonnie Wright Interviewed at Cannes Film Festival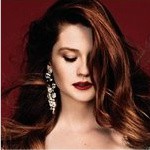 May 21, 2012
Bonnie Wright, who was recently at the Cannes Film Festival to show her short film "Separate We Come, Separate We Go," has been interviewed about the film:
Wright has made her own short film, shown here in Cannes, on a budget of just £5,000.
Not only that, but part of the funding was provided by a fish and chip shop in Dungeness.
The film, Separate We Come, Separate We Go, is Wright's directorial debut and the first offering from her fledgling production company, Bon Bon Lumiere.
Wright, 21, made the film as a graduate project for her degree at the London College of Communication. The rules state that films can be funded by voluntary donations only, which is where the chip shop came in.
…
Unlike most other graduates on her course, Wright was able to cast a well-known actor. She called on her Harry Potter co-star, David Thewlis, to appear in the film as a lonely widower who strikes up a sweet friendship with a 10-year-old girl called Thea.
Young actress Emily Dunham plays Thea, who lives in a bleak town with her troubled mother and sets off for the coast one day.
Wright explained: "It's a journey of enlightenment ' a realisation that her life doesn't end at the end of her street, it's a whole open world."
Wright is also set to star in an upcoming British film, "In Want of a Wife," and an independent film entitled, "Shakespeare's Daughter." You can read the rest of the article here.