June Contest: Hogwarts Yearbook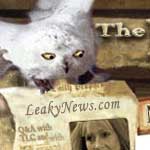 Jun 18, 2012
In this month's contest we're asking you to design a page of the Hogwarts yearbook. You can make a page devoted to a particular Hogwarts House, to a favorite subject, an extracurricular activity (Quidditch, anyone?), or even a "Most likely to…" page featuring the "Cutest Couple", the "Class Clown", most likely "to be minister of magic" one day etc. And your idea can feature whichever era you like; anytime from the very first year when the founders opened the school, to the age when Harry's own children began attending. Just make sure you stick to canon, for example having Lily and Snape on the same page would be correct, having Tom Riddle (Voldemort) and Lupin on the same page would not, as they did not attend Hogwarts at the same time.
The first place winner will receive a handcrafted wand (design changes each month) donated by Wizard Wood Wands, as well as 200 MyLeaky points. Second, third, and honorable mention(s) will receive 150, 100, and 50 MyLeaky points respectively.
Please be aware that the submission deadline is later than usual: all submissions must be in by July 15th at 11:59 EST. You can read more about the contest here. Good luck!