Pottermore: "All in the Fine Details"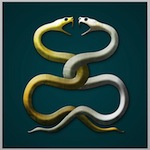 Aug 24, 2012
Pottermore Insider has posted yet another update on Harry Potter and the Chamber of Secrets. Everything is "in the fine details" that Pottermore artists are working on, saying:

Our artists are putting the final touches to some slugs, bugs, quills and watery spills in the next Pottermore chapters.

Will you be able to guess where these might appear in the new Moments…?
More Chamber of Secrets will be coming soon. Stay close to Leaky for more news!