October Contest: Fear Origin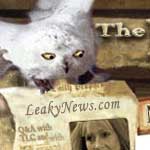 Oct 01, 2012
Our contest for the month of October is inspired by approaching chill in the air that can only mean a frightful Halloween is approaching. We'd like to take a closer look at some character fears and their origins. Your task is to exercise your reporter skills by interviewing any character from the Harry Potter Series, past or present, and find out what they fear, and learn the story behind how that fear began.
For example, we all know that Ron fears spiders because his devilish twin brothers Fred and George once transformed his teddy bear into one. But what, pray tell, does McGonagall fear, or perhaps even little Professor Flitwick, and surely the likes of Bellatrix Lestrange are not beyond such primal weaknesses.
Once you've learned the truth please pass the story along to us in 500 words or less. Your submission must be e-mailed to [email protected] by 11:59 pm (EDT) on October 31st, with "Fear" in the subject line of the e-mail. Please copy-paste your Entry into the body of the e-mail and include a name to be used for authorship. You may use your real name or your Leaky Lounge name. You can find out more information here.
The first place winner will receive a handcrafted wand (design changes each month) donated by Wizard Wood Wands, as well as 200 MyLeaky points. Second, third, and honorable mention(s) will receive 150, 100, and 50 MyLeaky points respectively.
Good luck to everyone who enters!