Emma Thompson to join Emma Watson in Live-Action "Beauty and the Beast"?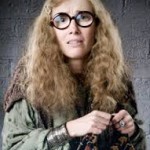 Feb 19, 2015
It is rumored that Harry Potter alum, Emma Thompson (Professor Trelawney), may be joining her Harry Potter costar in Disney's live-action Cinderella. According to the International Business Times, there are talks of Emma Thompson taking the part of Mrs. Pott's, and singing the classic song, "Tale as Old as Time." The IBT reports:
Now that Emma Watson already signed up to play as Belle in the upcoming live-action "Beauty and the Beast," Emma Thompson is currently in negotiations to play Mrs. Potts. Known for her role in "Saving Mr. Banks" and "Nanny McPhee," the British actress is in talks to play the motherly housekeeper who was turned in to a teapot when the whole castle was cursed by an evil witch.

From playing a magical nanny to a cursed housekeeper, the Oscar-winning star also appeared with Watson in several "Harry Potter" films as the eccentric Professor Sybill Trelawney. Thompson's other notable film credits include "Stranger Than Fiction," "Brave," "Love Actually" and "Angels In America."

Playing a singing teapot in the musical film, Thompson if cast in "Beauty and the Beast" will be singing the famous "Tale As Old As Time" which was originally sung by Angela Lansbury in 1991. The song won the Oscar's Best Song for Menken and Howard Ashman.

With so many fans of the classic Disney film all anticipating for the movie, director Bill Condon is currently casting for the movie's main cast with Ryan Gosling in negotiation for the role of the Beast. Watson confirmed her casting in Jan. 12 through her Facebook page and news about Gosling playing the Beast followed after her announcement.