'Fantastic Beasts' now filming at Cardington Sheds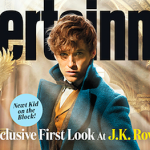 Nov 23, 2015
Warner Brothers vans showed up at the former RAF station used to build airships in Bedfordshire, UK last month to shoot Fantastic Beasts and Where to Find Them. The spaces are huge, and have been renovated, named 'Cardington Studios' and used to film the new Star Wars film (The Force Awakens) and Christopher Nolan's Inception and The Dark Knight series.
Cardington is ever changing and shed 2 has been leased out to a film company and is enjoying a second life as a "sound stage".

This former Airship Hangar is one of the largest indoor spaces in Europe, with no obstructing beams, ideal for large scale set builds and event rehearsals. The main areas are supported by vast production offices and workshop spaces providing an exceptional and flexible infrastructure for your next production.
Photos from the location show not only the Warner Bros. vans, but also portray the huge scale of the sheds: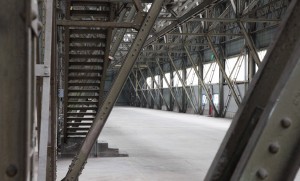 Leaky is certainly excited to see what they've been filming in there! The first instalment of Fantastic Beasts is set for release on November 18th 2016 – we can hardly wait!