Emma Watson as Doctor Who?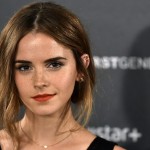 Feb 06, 2016
Many Doctor Who fans were sadden to hear that Steven Moffat and possibly Peter Capaldi will be stepping down from their roles with the highly successful TV series sooner than any expected. With a new writer and a new Doctor being introduced to the series in the near future (2018), there have been many interesting suggestions flying around the rumor mill–including rumors of Harry Potter stars filling in the lead role.
With new head writer, Chris Chibnall, will there be a woman Doctor Who? It would certainly shake things up a bit for the series–which has essentially been running since 1963 (the first series ended in 1989, but was brought back in 2005)–as the show has always run under a male lead as the Doctor, with a female supporting actress as the Doctor's companion.
Popular suggestions in the fan base right now are Benedict Cumberbatch, Ben Whishaw ("Q" from the recent James Bond movies), Richard Ayoade and Chiwetel Ejiofor. But the possibility of having a woman Doctor, for the first time in over 50 years, also opens up the opportunity for a male companion. Two popular suggestions at the moment are our own Harry Potter lead actress, Emma Watson, and Game of Thrones star Maisie Williams.
Emma Watson's role as Hermione is a relatively fitting character for a female Doctor Who. Emma Watson's Hermione was incredibly intelligent, independent, and caring. A Doctor Who, traveling through space and time, with expansive knowledge of all of history and the future, acting as a guardian aid in the safety of the universe, and as a leader embodies all of these things.
Though a female Doctor Who's personality and quirkiness would be much different than Hermione's, Emma Watson would still be a great actress to select for the role. Of course, even if she is offered the role, it is up to her to accept it. Both events in this are not likely.
The changing of gender roles opens up an interesting discussion within the TV series as well as within the industry itself. Please share with us your thoughts and suggestions!