Leaky at the Red Carpet Premiere of the Wizarding World in Hollywood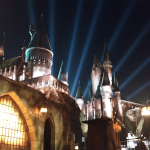 Apr 07, 2016
Tuesday night, Harry Potter stars, Hollywood stars, the esteemed John Williams and many CEOs gathered to celebrate the red carpet premiere of the Wizarding World of Harry Potter in Universal Studios Hollywood. The new Harry Potter theme park opens today, April 7.
Leaky had two very willing Leaky and Harry Potter fans, Christina and Jeasica, were on the ground for Leaky, covering the event as our volunteer freelance reporters! Christina and Jeasica were on the red carpet, asking our favorite Harry Potter stars, and several others, questions.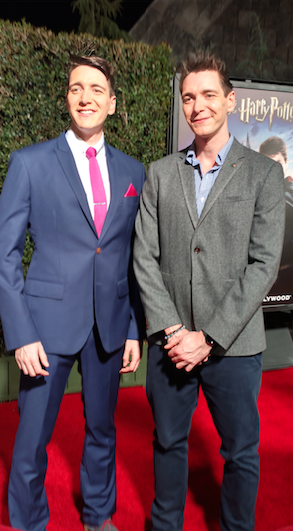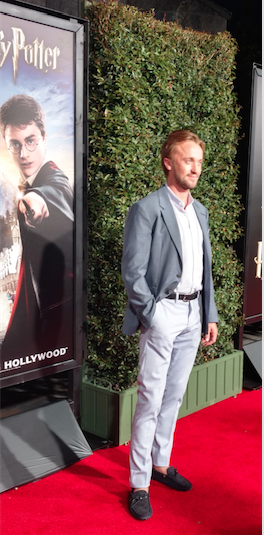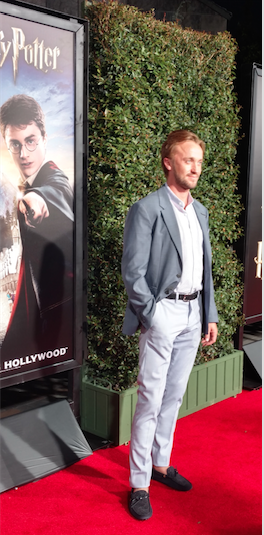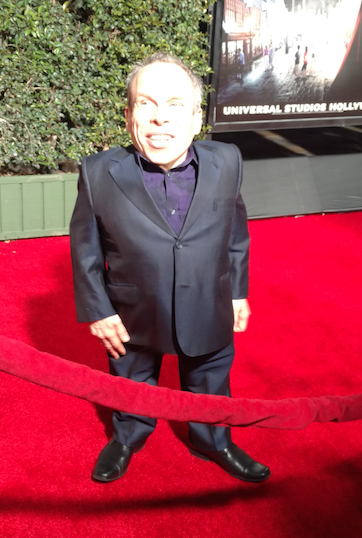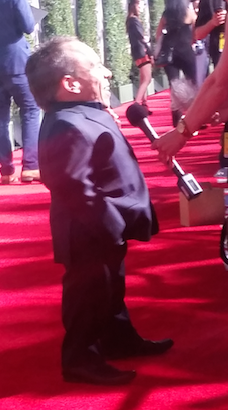 Many stars were in attendance for the event, and answered a few questions on the red carpet. As the press release stated, those guests included:
John Williams conducting the Los Angeles Philharmonic Orchestra, Warwick Davis (Professor Flitwick), Tom Felton(Draco Malfoy), Evanna Lynch (Luna Lovegood), and James and Oliver Phelps (Fred and George Weasley), Stuart Craig (Production Designer, Harry Potter films and "The Wizarding World of Harry Potter"), along with Hollywood celebrities, including Chris Hardwick (comedian/host, "Talking Dead"), Vanessa Hudgens ("Grease Live"), Sarah Hyland ("Modern Family"), Mindy Kaling ("The Mindy Project"), Jennifer Jason Leigh (The Hateful Eight), Alanna Masterson ("The Walking Dead"), Ed O'Neill ("Modern Family"), Thandie Newton (Crash), Greg Nicotero (Executive Producer, "The Walking Dead"), and Billy Bob Thornton, among others.
Also attending are Larry Kurzweil, President, Universal Studios Hollywood; Tom Williams, Chairman & CEO, Universal Parks & Resorts; Mark Woodbury, President, Universal Creative; Ron Meyer, Vice Chairman, NBCUniversal; Kevin Tsujihara, Chairman & CEO, Warner Bros. Entertainment and L.A. Mayor Eric Garcetti.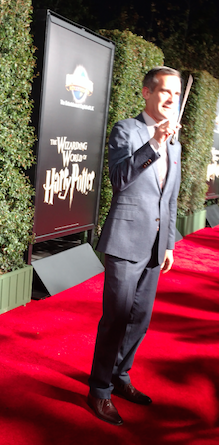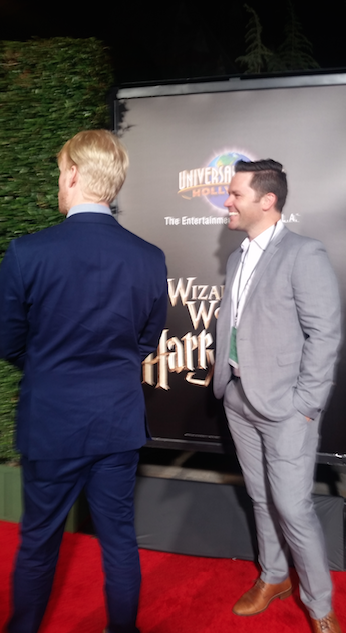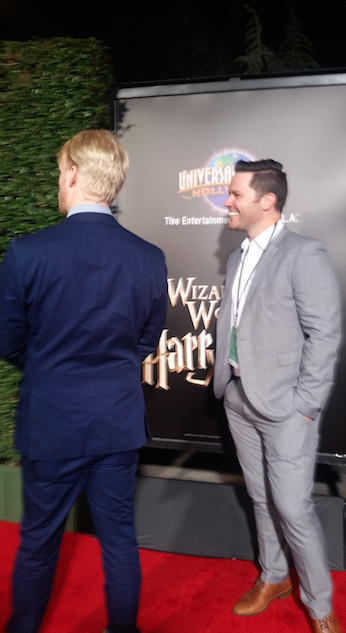 Film director and producer Stephan Spielberg, who had an interest in adapting the Harry Potter books to film in the early stages of developing movie rights, was also in attendance. Spielberg was not chosen to direct or adapt the first Harry Potter film, as Jo and Warner Bros. felt Chris Columbus was a better fit. Mr. Spielberg was accompanied by Larry Kurzweil, Tom Williams, Mark Woodbury, and Kevin Tsujihara on the red carpet: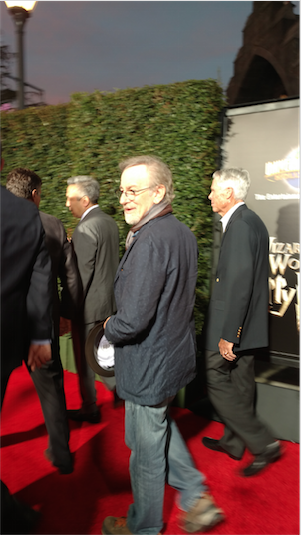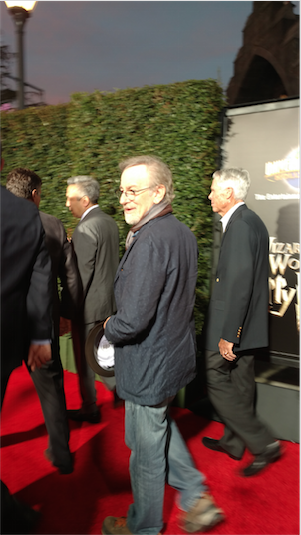 Jeasica and Christina conducted brief interviews with the stars. The video clips of this can be seen below.
The first is with Warwick Davis, talking about his favorite part of the Wizarding World theme parks. We were excited to watching John Williams conduct the L.A. Philharmonic Orchestra too!

[MORE VIDEOS COMING SOON! Experiencing some difficulties]
The red carpet questioning was followed by a beautiful ceremony. The presidents and CEOs of Universal and Warner Bros, and the Mayor of Las Angeles gave speeches about the theme park and the magic it will bring to the Hollywood area. John Williams and the Harry Potter stars were introduced.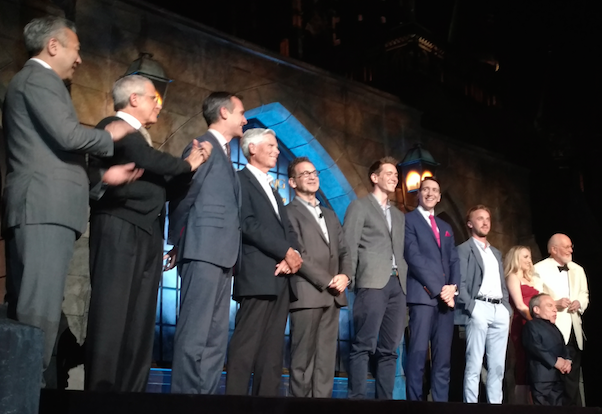 Leaky's Jeasica and Christina had great seats to watch the introduction ceremony, and captured these clips of the speeches.
Tom Felton, Evanna Lynch, and Warwick Davis entered stage the same way all other guests and speakers entered. The Phelps twins–in proper Fred and George style–rolled in, driving the Weasley car:
The ceremony included a performance by the Hogwarts frog choir, and concluded with a magnificent light show on the castle that featured all four Hogwarts Houses, and was accompanied by John Williams conducting the L.A. Philharmonic!

One of the ever-mysterious Pottermore correspondents was at the event, reporting on the Harry Potter site's behalf. They too, talked to stars and captured beautiful photos of the event.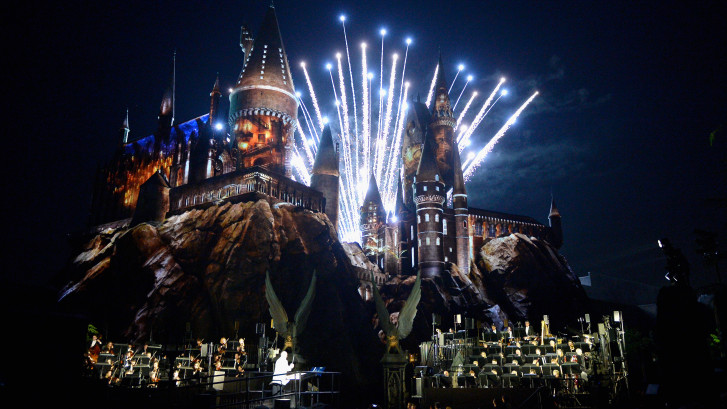 Pottermore talked with Billy Bob Thornton on his visit to the Wizarding World of Harry Potter. He was there with his daughter, who is a big fan of the series. Pottermore reports:
'She's really into it,' Thornton admitted. 'Half the stuff she talks about, I don't know what it means. She and her best friend have secrets they won't tell us about. I think they take something out of Harry Potter and they invent their own worlds.'

With a string of iconic roles under his belt, does Mr Thornton think he would make a good wizard?

'Well, I've been called a wizard, and a few other things, so who knows? I've cast a spell or two in my time.'
Pottermore talked to other stars about who they thought were Hollywood wizards, saying:
'Blake Lively,' affirmed Jaime Camil, of Jane the Virgin fame. 'I saw her Instagram today and she said she was up to no good.'

Comedian Chris Hardwick has clearly thought about this question before.

'[George] Clooney is definitely a wizard.' He announced. 'It's the smoky eyes. Clooney is definitely a guy that was, like, President of the Hogwarts school newspaper. President of everything.'
Pottermore also caught up with the Harry Potter cast, and talked to them about the nostalgia of visiting the Harry Potter theme parks. Pottermore reported:
'You just feel immersed in it,' James admitted. 'You forget you're not at Leavesden Studios filming. You still feel – I don't mean to be cheesy – but the magical thrill of it.' In full Fred and George style, James and Oliver even turned up to the bash in the iconic, blue Ford Anglia.

While Warwick Davies waxed lyrical about how much he loved the Butterbeer, Evanna Lynch, who is famously a huge fan of the books, was simply soaking in as much atmosphere as possible.

'When I see new things in the park, I get excited and I feel spoiled that I get to go wherever I want,' she enthused. 'I love coming back here every time.'

'It's a bit like walking through your old school', [Tom Felton] told us. Felton promised to return often, and recalled that, last week, he had wandered around for about an hour without anyone noticing. 

'Hogwarts as a whole is a wonder to be around, so the fact that we have it a few meters behind us all is special.'

'It's my childhood,' the actor added.
To read the entire Pottermore account of the night, and see the beautiful photos they uploaded, read the original article here.
You may view the entire ceremony here:
Wednesday, the the Harry Potter stars gathered for a media panel and one-on-one interviews, and the park opened to the general public (and press) in the very early hours of this morning.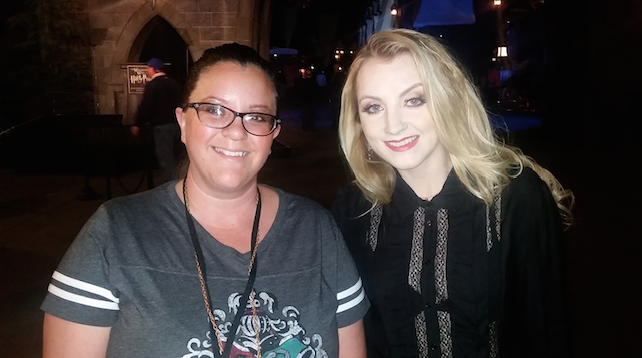 Evanna Lynch told Leaky's Christina, coming off the Ride of the Hippogriff, that she enjoys the out door rollercoaster. We do too, Evanna, we do too!
James and Oliver Phelps answered questions for Harry Potter's official Facebook page. This video can be seen below:
#JamesPhelps and #OliverPhelps are live at #WizardingWorldHollywood in Universal Studios Hollywood! #24Live

Posted by Harry Potter on Wednesday, April 6, 2016
Warwick Davis and Evanna Lynch were next in the Facebook hot seat. They too answered fans' questions, and this video can be seen below:
Warwick Davis and Evanna Lynch are live at #WizardingWorldHollywood Universal Studios Hollywood! #24Live

Posted by Harry Potter on Wednesday, April 6, 2016
More photos of the night–the gorgeously lit Hogsmeade grounds and Hogwarts castle–may be seen below.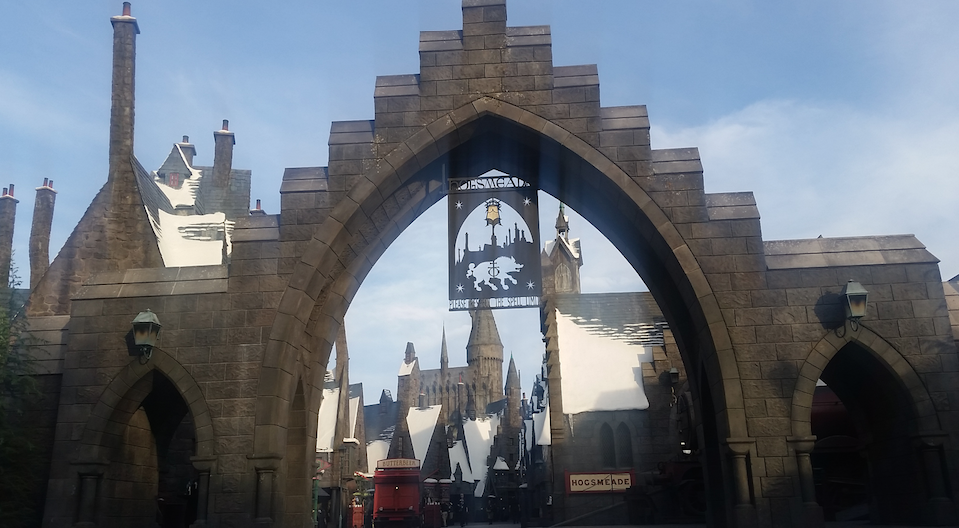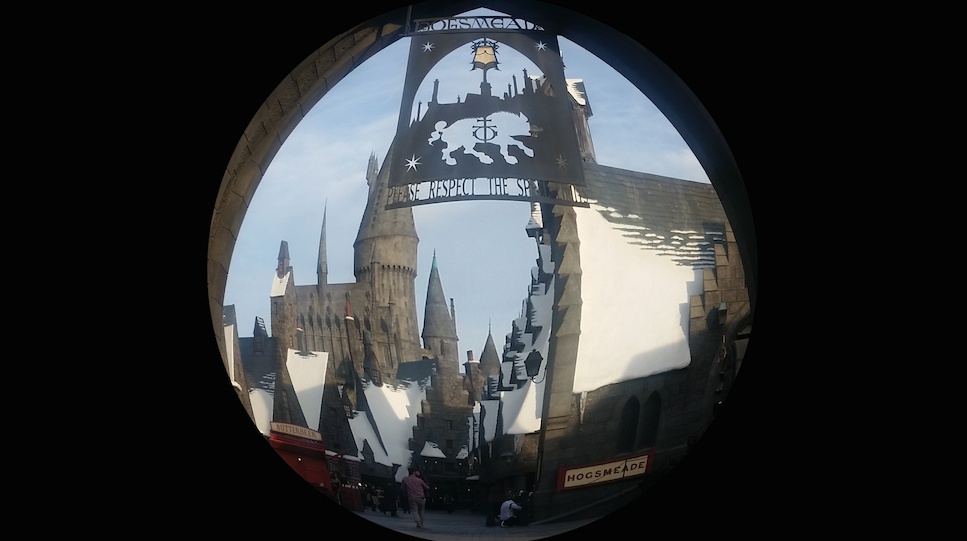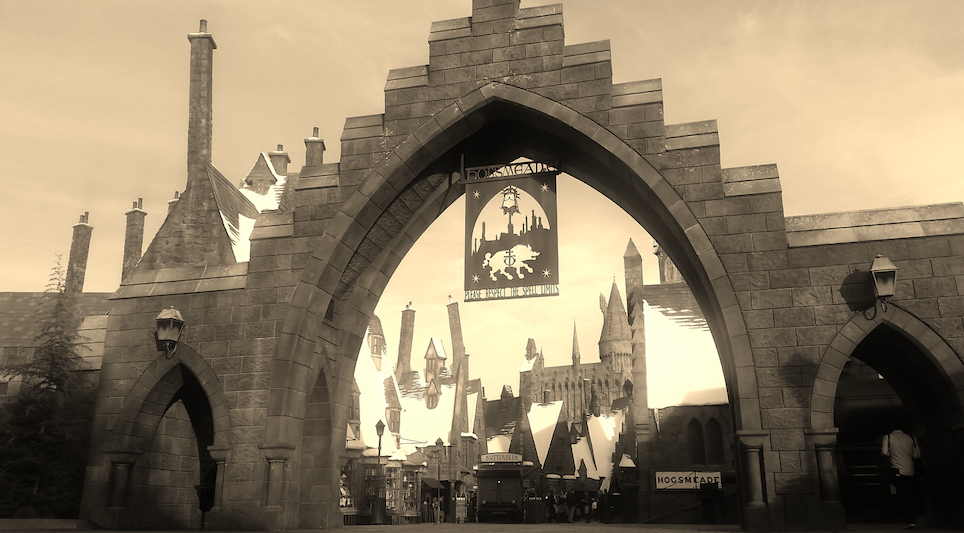 About our volunteer freelance writers:
Christina is 33, and a single mother of two, who lives in  Apple Valley. When she is not being an epic Harry Potter fan, and attending events for Leaky, she is a mechanic on the tatical vehicles for the Marine Corps civilian side. She described her experience in the new Harry Potter theme park, saying:
You are a muggle who has imagined a wondrous place filled with magic and mystery. You are a muggle who wanted to befriend a wizard, dragon, or maybe a hippogriff. Wait no longer Muggle, for I have seen that magical place that you have been waiting for. That place has finally come to Universal Studios Hollywood as the Wizarding World of Harry Potter theme park.

As you follow the footsteps of Professor Albus Percival Wolfric Brian Dumbledore, you enter into a familiar, magical far away land. You will forget you're from the old muggle world and immerse yourself into a world that has not been seen by the Muggle kind. A world that as you might considered to be unreal. It is quite the opposite here at Hogwarts School of Witchcraft and Wizardry in the Wizarding World of Harry Potter—the theme parks make the imagined real.
Jeasica said "It was such an amazing experience thank you so much for the opportunity. Both the frozen butter beer and regular were fantastic! The food tasted just as it smelled AMAZING!!! The rides were just as expected fun and made you feel like you were flying with the characters."
Some footage of this morning's general opening can be seen below. Fans dressed up as their favorite characters–including wearing Luna's Gryffindor Lion hat.The press joined the crowds at 5:30 this morning, before the sun rose:
Fox News reporters were also dressed up in their house robes, interviewing fans.