Harry Potter, Voldemort, and Newt Scamander Join Lego Dimensions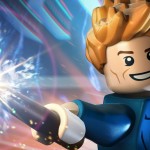 Jun 09, 2016
Harry Potter is no stranger to the Lego treatment. The Harry Potter Series was transformed a few years ago into a Lego world in  two separate video games. Lego Harry Potter: Years 1-4 and Lego Harry Potter: Years: 5-7 were popular games where you could play as a variety of the HP Series characters as well as exploring the world of Harry Potter in a new and exciting way.
Now Harry, Voldemort, and even Newt Scamander are heading to the Lego Dimensions game. Pottermore has reported that
16 new worlds are coming, including a new Harry Potter expansion pack on 27 September, to be closely followed by Fantastic Beasts.
Lego Dimensions is an expandable game series in which a variety of characters from different universes interact with one another. This means Batman and Harry Potter can team up and take on the Wicked Witch of the West.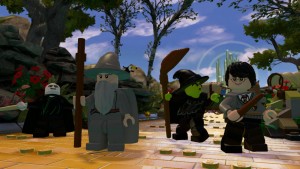 In time for the E3 Expo, Lego has released a trailer for the newly expanded Lego Dimensions world. Harry Potter is heavily featured and there is a sneak peek of Newt Scamander in his new Lego form.
With a quick glimpse of Newt ready to fight it will be exciting to see him come to life in this new Lego adventure. For the full details check out Pottermore.