NBCUniversal: Harry Potter's New Television Home
Aug 10, 2016
Starting in 2018, no longer will you be able to find Harry Potter marathons on Disney or Freeform! NBCUniversal struck a deal with Warner Bros. Studios on Monday, winning the rights to all eight Harry Potter movies and the coming Fantastic Beasts franchise.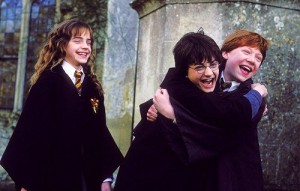 NBCUniversal not only gets the rights to air the movies but also to host events at Universal Studios theme parks, which is already the home of of the "Wizarding World of Harry Potter". Rumor has it this deal is worth between 200-250 Million, making it one of the highest prices for a movie franchise.
The Wall Street Journal posted this article on Monday, saying:

Indeed, NBCUniversal is one of the few companies besides Disney that can offer a broad portfolio of venues for "Harry Potter" content. Its USA and Syfy channels, which will mainly host the films, could use the content to help justify higher affiliate fees. NBCUniversal also could promote "Harry Potter" on its broadcast network.
Check out a news clip on the subject below: