New Hogwarts eBooks!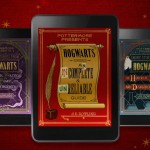 Aug 17, 2016
We all know that J.K. Rowling has built the vast and wide wizarding world in her head. Today Pottermore.com announced that Rowling will be releasing three new eBooks about Hogwarts! We will finally know more about the happenings of the wizarding school we all long to attend.
There will be in total three eBooks that will include previously published information from Pottermore as well as new and original writings by Rowling.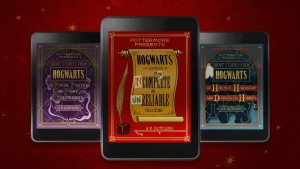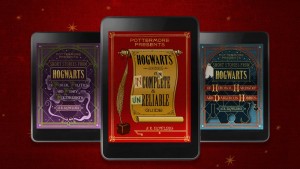 Pottermore states these books will be available for download on September 6th. You can also see each new eBook's cover art.
"The covers were designed by powerhouse designing duo Miraphora Mina and Eduardo Lima – the graphic design team behind the artwork of the Harry Potter films, otherwise known as MinaLima."
Each eBook will feature different themes and explore different aspects of Hogwarts.
Hogwarts: An Incomplete and Unreliable Guide will delve into the more historical aspects of the school. Focusing on ghosts as well as the rare hat stall.
Short Stories from Hogwarts of Power, Politics and Pesky Poltergeist will explore the less talked about dark side of the Wizarding World.
Short Stories from Hogwarts of Heroism, Hardship and Dangerous Hobbies will discuss some of the more famous staff at Hogwarts.
The books will be released world wide and available in multiple languages. The book is already available for pre-order at many large online retailers. For the full story checkout Pottermore's announcement.