A Year in Literature with Emma Watson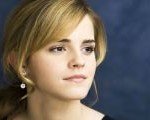 Dec 29, 2016
Emma Watson is as ambitious and devoted to learning as her Harry Potter counterpart Hermione Granger, and we love her all the more for her own authenticity and voracious appetite for literature. With the enthusiasm of Hermione for S.P.E.W., Watson carried her love for reading into the creation of a public book club, Our Shared Shelf, inspiring people around the world to consider the value of feminist writings. It's now a certifiable success with over 160,000 members.
According to the Huffington Post, Watson has read over 39 books across a wide range of genres, sharing her thoughts in the online forum and encouraging members to do the same. As previously reported by Leaky, Our Shared Shelf gained such a notable following by mid-year that Watson interviewed the author of the June selection for Vogue magazine. She also accepted feedback from fellow readers, allowing members to vote on the club selection for July and August.
In September and October, readers picked up Half the Sky by Pulitzer Prize-winning authors Nicholas D. Kristof and Sheryl WuDunn, and Watson's selection for the months of November and December was Mom & Me & Mom by the renowned Maya Angelou.
Leaky posted that she partnered with the Books on the Underground project to promote the selection and leave free copies for all to find. See Watson stealthily hiding the books–and enjoying it immensely!–in the video below.
To read a sampling of other books on Watson's list, see the Huffington Post article here and be inspired to do a little reading of your own in the next year. Visit your local library or pull a retired favorite from a dusty stack. Or consider joining Our Shared Shelf and pick up Watson's next selection, the recently announced Vagina Monologues by Eve Ensler. She shared her excitement on Goodreads:
"This book isn't strictly just a book – it's a play that became a political movement that became a world-wide phenomenon. Just say the title The Vagina Monologues and, even now, twenty years after Eve Ensler first performed her ground-breaking show, the words feel radical. I'm very excited about spending the months of January and February reading and discussing a book/play that has literally changed lives."
So get reading, Potter fans! Don't leave the books on the shelves. Share in the journey!