2016: A Magical Year for 'Potter' Fans
Dec 31, 2016
For the entire Harry Potter fandom, which refuses to ever lose hope and fizzle out, 2016 has been an incredibly fulfilling year. When Harry Potter and the Deathly Hallows: Part Two opened in theaters five and a half years ago, it was a bittersweet moment for all of us. To see a series most of us grew up with, whose ending we'd been anxiously awaiting as well as dreading, finally come to a close was a very emotional time.
Since then, we've spent the passing years desperately hoping and maybe even praying for something else to come along and give us that Potter fix we'd all been craving. And much to our delight, 2016 truly did end up being the answer to those prayers. Not only was it the 15th anniversary of the Philosopher's Stone movie, but we were gifted with brand new additions to the series to keep us happy. From Cursed Child to Fantastic Beasts, it's been a very magical year.
Although an amazing year overall, 2016 unfortunately started off on a very sad note with the passing of a man who held a big spot in our hearts. Alan Rickman died on January 14th from pancreatic cancer that he was diagnosed with the August before, but had hid from general population. He was mourned not just by Potter fans, for being perhaps the best Severus Snape we could have ever hoped for, but also by anyone who had ever appreciated his acting in his other works as well. He was gifted with a remarkable ability to truly become some of our most favorite characters.
Thankfully on a much more cheerful note, the next big thing to excite fans was the opening of the Wizarding World of Harry Potter in Universal Hollywood. Almost identical to the park in Orlando, it is another incredible way to enjoy Harry's world in a full size immersive experience. For those of us who have ever dreamed of getting a Hogwarts letter, it is one of the most incredible experiences to finally be able to eat at the Three Broomsticks, shop at Ollivander's, Honeydukes, and Zonkos, and wander the streets of Hogsmeade with a butterbeer in hand. There are even multiple sites around the park, for those with interactive wands, to practice spell casting.
The opening of this additional location for the Wizarding World of Harry Potter allows this experience to be more accessible to those too far away from the Japan or Florida attractions. Hopefully in years to come even more locations will open so more fans around the world can enjoy the magic.
Although the announcement of the "8th story," that Jo swore would never come, was brought to us before this year began, it wasn't until February that we learned that it'd be accessible even for those of us who couldn't get to the UK. Harry Potter and the Cursed Child was officially released in July for fans to enjoy both by stage, for those fortunate enough, and as a script book, for the rest of us. Whether we loved it or hated it, once we finally got our hands on it (and let's admit this was probably at midnight on July 31st), it was still that little taste of Harry we'd been waiting for.
In September we lost the lovely Hazel Douglas, who played Bathilda Bagshot in Harry Potter and the Deathly Hallows Part One. Her acting career spanned almost 70 years, and though her time in the Potter series was short, her loss is felt around the globe by those who are fans of her work. She starred in Trilby, Eyes Down and The Worst Week of My Life, and made appearances Run Fatboy Run, The IT Crowd and Agatha Christie's Poirot, as well as vast number of other credits.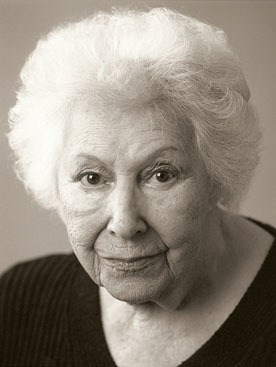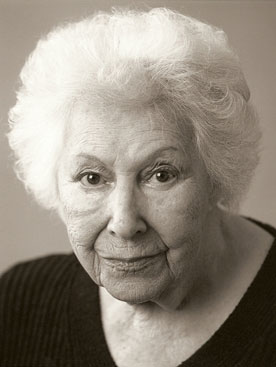 Luckily we knew the wait for more of J.K. Rowling's magic would be short lived, for we were already counting down to the release of an entirely new story from the Wizarding World. Fantastic Beasts and Where to Find Them came to theaters on November 18th with great reception from most fans. We were introduced to a whole new set of magical characters and creatures, with whom most of us quickly fell in love. Accompanying the film's debut was the release of the print version of the original screenplay and we were all forced, yet again, to find a way to cram another book onto our already packed Harry Potter bookshelves. When Rowling announced that the film was to be one of five, fans were able to rest easy knowing the magic was promised to continue in the years to come.
Along with the Fanastic Beasts release came the creation of a brand new MinaLima exhibit based on their graphic art from the film, which we were lucky enough to visit. We were blown away yet again by their talent, and charmed by their joy in helping to create these movies.
Along with the new media and new theme park, (as if that wasn't enough to satisfy us after what could be classified as an almost 5 year Potter drought) we also received some much anticipated information regarding the wizarding world, brought to us by Pottermore throughout the year. After the introduction of Beaubaxtons and Durmstrang in Harry Potter and the Goblet of Fire, we started to wonder how many other magic schools were out there. Between January and June, while we waited for Cursed Child, we finally got to learn the names and history of all 11 wizarding schools worldwide.
As a lead in to Fantastic Beasts, we were also given a fairly detailed history of magic in North America as well as the opportunity to be sorted into our Ilvermorny houses. In September, the "Pottermore Presents" e-books were released containing archives and notes directly from Rowling. Later that month, we were finally granted the quiz that would answer one of our most burning questions: What would my patronus be? (though the results of this were received with joy by some, acceptance by most, and despair and denial for a few.) Of course there was also a plethora of information delivered to us, randomly and usually unannounced, from Jo herself, through twitter as well as through her new website, JKRowling.com.
Of course, we can't forget Jim Kay's illustrated edition of Chamber of Secrets, which was released in October. We devoured our editions and can't wait for Prisoner of Azkaban. Incidentally, this year also proved very successful for Potter, both in the box office and in bestseller lists. Jim Kay's Chamber of Secrets, as well as the Cursed Child scriptbook and the Fantastic Beasts screenplay appeared together in various top 10 bestseller lists this year!
We can only hope this huge wave of new Harry Potter related media and information will be enough to tide us over for awhile, but if not we already know we won't be waiting too long until we're brought back to the Wizarding World yet again. We have already been promised four more Fantastic Beasts films and a fourth Cormoran Strike novel as well as a television series for those who are also fans of Rowling's other books. There has also been hints at the likelihood that Cursed Child will be coming to Broadway, as well as a possible new J.K. Rowling book that may be unrelated to her other works. Knowing this, fans should be content that we have so much to look forward to already.
However, every new year continues to bring us more surprises, so we'll just have to wait and see what 2017 has in store. From all of us here at The Leaky Cauldron, we wish you a very happy new year! We would love for you to share your favourite Potter-related memories from 2016 in the comments.