Brendan Gleeson Cast as Lead in 'Mr. Mercedes'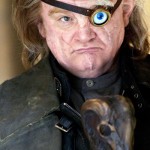 Jan 30, 2017
In this upcoming film based on a Stephen King novel, Mr. Mercedes centers around a retired police detective tormented by a demented killer. The killer, Hartsfield, taunts the detective, Hodges, with a series of letters and emails, leading the detective to take drastic measures to apprehend the criminal before he decides to strike again.
This television series is set to premiere sometime next year, with 10 episodes. Brendan Gleeson (Alastor Moody) will star as Detective Bill Hodges, Harry Treadaway alongside him as Brady Hartsfield.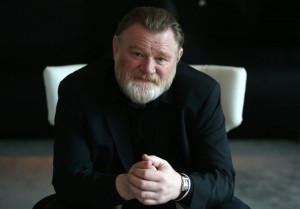 "It's an extraordinary cast that's come together," said series writer, David E. Kelley. "To be able to work with an ensemble of such high-caliber actors, led by Brendan Gleeson … this is such a privilege."
"Mr. Mercedes is a captivating new series featuring a stellar cast and produced and directed by two industry stalwarts in David E. Kelley and Jack Bender." Said Audience Network head Christopher Long. "This is exactly the kind of trifecta Audience constantly seeks in original television productions which we believe resonates with our viewers."
We look forward to the release of this captivating series! See the full cast listing and more information about the production here.