Happy Birthday, Poppy Miller!
Feb 28, 2017
Today we wish a very happy birthday to our new Ginny Weasley, Poppy Miller!
Aside from being Ginny, Poppy has appeared in multiple theatre productions (Macbeth, Twelfth Night, Three Sisters) and  Line of Duty, House of Anubis and Marigold Hotel on screen, amongst many more credits.
Miller does a fantastic job in Cursed Child, embodying the balance of fieriness and compassion in the formidable Weasley sister perfectly. Her performance on stage is nothing short of inspiring, and – with the seal of approval from Bonnie Wright – Miller told us she's enjoying the role in our Cursed Child review:
"I've played quite mean characters in the past, so it's actually quite refreshing and exciting to be playing a character that's so great and so wonderful"
Miller also said of meeting Bonnie:
"She was wonderful, and really lovely about everything!"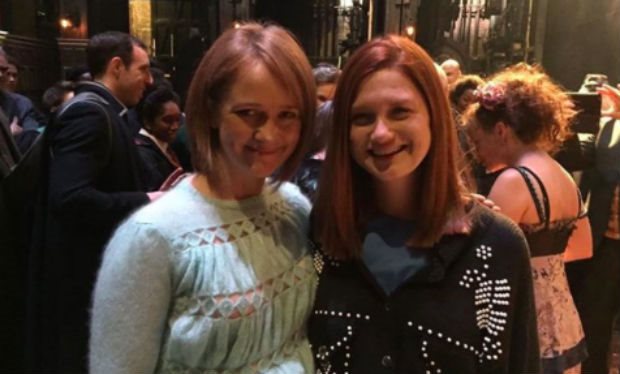 Bonnie previously said of Ginny:
"My favorite idea I always had towards Ginny that David Yates and I always played on was this idea that she was this warrior. And I think that was always something that I really enjoyed."
Poppy portrays this side of Ginny brilliantly, a devout Gryffindor through and through.
Join us in wishing Poppy a lovely day, let us know what you think of Ginny in Cursed Child in the comments below, or on Facebook / Twitter!