YA 'Harry Potter' Cast Round-Up: Radcliffe, Pattinson, Wright, Lynch, and Lewis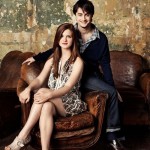 May 19, 2017
The young cast of the Harry Potter series grew up over the course of filming, as their fans did. And now, nearly six years after the opening of Deathly Hallows Part II, they've all truly come into their own, discovering their personal passions and expanding their craft beyond that of the wizarding variety.
Daniel Radcliffe, the heart and soul of the film franchise, has moved on from the role of Harry Potter to distinguish himself as a consummate actor on stage and screen, with announcements of new projects coming left and right this week.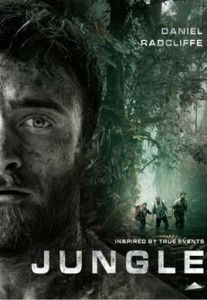 In addition to the upcoming film Jungle, Leaky reported that Radcliffe has signed on to the film Guns Akimbo and the television series Miracle Workers. He is also set to star in Escape from Pretoria, a prison-break thriller set in apartheid-era South Africa, according to The Hollywood Reporter.
Likewise, Robert Pattinson, known to fans as Hufflepuff Cedric Diggory in Goblet of Fire, continues to challenge himself creatively with a wide range of roles, and Leaky recently celebrated his birthday with a recap of his major projects to date, including a rundown of upcoming films.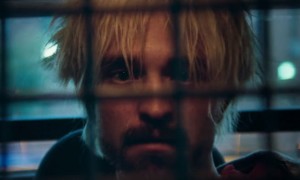 He next appears in the film Good Time, described by Movie Pilot as follows:
"The 31-year-old British heartthrob plays Constantine 'Connie' Nikas, a downtrodden criminal from Queens whose brother is sent to Rikers Island prison after a bank robbery goes wrong. Connie, who feels responsible for his brother's capture, embarks on a dangerous mission to get him out, all while trying to evade the law himself."
Pattinson sticks with the world-weary bearded look he donned for The Lost City of Z, adding frazzled blonde hair, earrings, a hard accent, and an even harder countenance to this tale of survival in the urban jungle, as seen in the newly-released poster and trailer below.
The film, directed by Josh and Benny Safdie, premieres at the Cannes Film Festival as a competition title and opens in North America Aug. 11.
While Pattinson merely had the honor of portraying a Hufflepuff onscreen, Matthew Lewis, beloved Gryffindor hero Neville Longbottom, was sorted into the house last year.
And though the house has recently seen a resurgence in popularity due to Newt Scamander, one of Hufflepuff's other notable alums, and the Fantastic Beasts and Where to Find Them film, Lewis seemed more surprised than thrilled with the result. (See his sorting here.)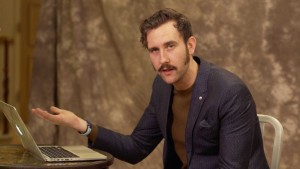 But, upon discovering that Dwayne 'The Rock' Johnson shared his Hufflepuff status, originally tweeted last April, Lewis was prepared to fully embrace his new house.
Huffpuffs in the house! https://t.co/hljroAXW6D

— Dwayne Johnson (@TheRock) April 11, 2016
Radio Times shared the fan-tastic exchange that occurred between the two yesterday.
If this is legit, I take back everything I ever said about being a Hufflepuff. I was obviously born to be in that house. https://t.co/dNwS52YswF — Matthew Lewis (@Mattdavelewis) May 18, 2017
I just wish @TheRock was my Patronus.
— Matthew Lewis (@Mattdavelewis) May 18, 2017
Johnson then responded with equal enthusiasm–and a pledge.
Hell yeah. I will, in fact be the guardian of everyone's most powerful positive feelings. Can my Patronus be a Silverback? @jk_rowling. ? https://t.co/UB415aYGou — Dwayne Johnson (@TheRock) May 18, 2017
Pottermore replied with a link to the Patronus identifier. No word yet on how that turned out!
Bonnie Wright and Evanna Lynch have also been active on social media of late, supporting causes near and dear to them. Wright urged followers to protest the continued use of plastic-wrapped products by tweeting a video to support the campaign.
Everything you buy is covered in plastic. I want #PlasticFreeAisle in shops! Join the campaign & send a video like mine to @aplastic_planethttps://t.co/1WLx9nq71m — Bonnie Wright (@thisisbwright) May 16, 2017
Lynch was also excited to share an Instagram photo of the latest Vegan Life issue, in which she is featured. She is not new to this platform and has been an outspoken advocate for PETA and the vegan lifestyle.
Leaky recently reported on a cooking demonstration she filmed in partnership with PETAs U.S. youth division and Youtube to show fans how to make some very special animal-friendly Hogwarts-inspired treats. Continuing this commitment to educating and inspiring her followers, she posted:
"So honoured + humbled + ZAZZED to be on the cover of this month's magazine talking about my vegan philosophy and my upcoming podcast!! This magazine has been guiding and inspiring me through this lifestyle for the past two years and helped make it become my norm in a joyful, sustainable way. Check it out!!!"