'Harry Potter' & 'Fantastic Beasts' Actor Round-Up: Interviews, Trailers & Announcements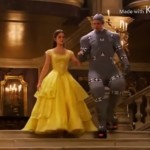 Jun 04, 2017
This week has seen the start of the Wizarding World Book Club by Pottermore and Potter Watch by LeakyCon, as well as the exciting release of the 20th Anniversary Hogwarts House editions of Harry Potter. 
We were granted a first look at the new nighttime show at the Wizarding World in Universal Studios Hollywood, given updates on Fantastic Beasts and the Cormoran Strike novels by J.K. Rowling, a trailer for an unofficial fan-made film about Voldemort's origins went viral and Feed (starring Tom Felton) dropped a trailer.
After such a busy week, we're bringing you quick-fire news from the casts of Harry Potter and Fantastic Beasts to catch you up on their latest trailer releases, interviews and announcements.
Trailer For Kenneth Branagh's Murder on the Orient Express
See Kenneth Branagh (Gilderoy Lockhart), Johnny Depp (Fantastic Beasts's Grindelwald) and an A* cast in the new trailer for Murder on The Orient Express below, which has been adapted from Agatha Christie's 1934 mystery novel by Branagh.
He will portray private investigator Hercule Poirot (with one amazing moustache) and Depp will portray murdered passenger Edward Ratchett. The cast also includes Penélope Cruz, Daisy Ridley (who will star in and direct Ophelia, starring Tom Felton), Michelle Pfeiffer, Leslie Odom Jr, Josh Gad, Willem Dafoe and Judi Dench. Read more here.
CGI Removed on Emma Watson's Beauty and the Beast
Entertainment Weekly recently reminded us of an an absolutely adorable interview in which Emma Watson answered questions from kids, and did well to stay in character as Belle when one girl asks how Belle 'liked the beast':
Watch adorable kids interview #EmmaWatson about #HarryPotter, #BeautyAndTheBeast and more! ❤️ pic.twitter.com/aEdgcAwP59

— Entertainment Weekly (@EW) May 27, 2017
Of course we all know Beauty and the Beast required a huge amount of CGI, but serious props have to be given to Emma's costar Dan Stevens, who was revealed in recent footage to have worn a heavy (40 pounds, apparently!) 'ugly suit' to ensure the Beast was as realistic as possible – check it out below: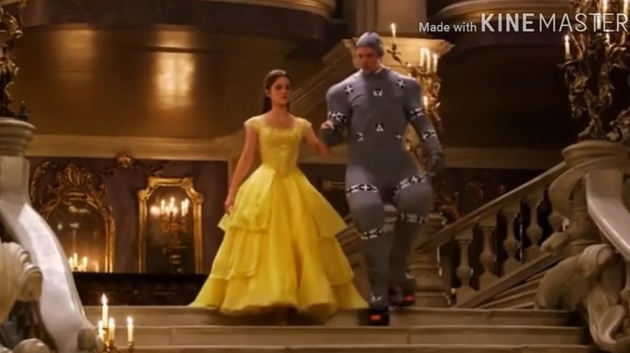 crying watching Dan Stevens in his CGI suit
HHAHAHAHAAHA pic.twitter.com/ZKI9cf3LDE

— Shoyuko (@ShoyukoTakirin) May 24, 2017
We feel that gives enough proof of how brilliant an actor Emma Watson is – can you imagine keeping a straight face?
Paddington 2 Gets Release Date & Trailer, Starring Brendan Gleeson, Julie Walters, Jim Broadbent and Imelda Staunton
Everybody loved the first Paddington, produced by Harry Potter and Fantastic Beasts's David Heyman, and the lovable bear is back for a sequel, which will star Potter actors Brendan Gleeson, Julie Walters, Jim Broadbent and Imelda Staunton. The film will release on November 10th 2017 in the UK, January 12th 2018 in the US and throughout December 2017 internationally. See the trailer below!
We'll also see Broadbent in heist film Night In Hatton Garden. The daily Mail has recently given some previews (here), and it is thought that Harry Potter's Professor Slughorn will portray 75-year-old John Collins, who "acted as a somewhat nervous lookout" during the raid.
Julie Walters (Molly Weasley) was also spotted recently in Dunbar (UK) filming for Channel 4's Britain's Coastal Railways. Read more here and see a photo below. She'll soon be starring in the Mamma Mia! sequel, which you can read more about here.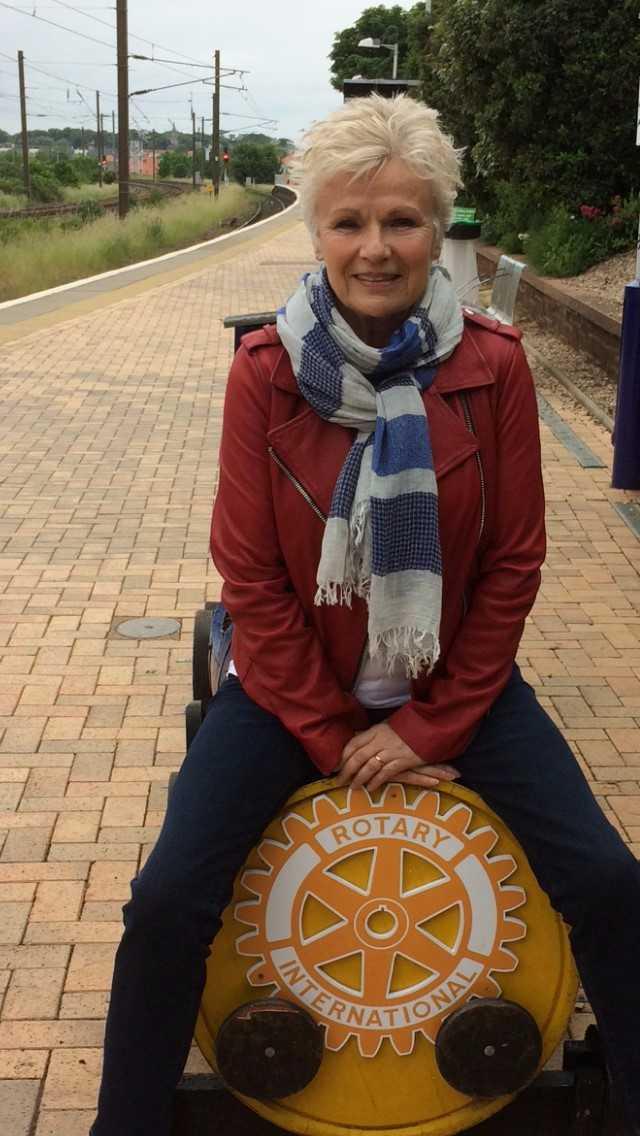 Warwick Davis Joins Homicide Detective Game
Warwick Davis (Griphook & Professor Flitwick in the Harry Potter films) has joined Keystone Games, and will voice a number of upcoming Keystone Games projects, including Homicide Detective. He says of the partnership:
"I am delighted to be working with Keystone Games. Not only was I drawn to them because of their credentials as a world class games developer and publisher but because of their ethos of utilising profits to support philanthropic causes and supporting the needs of disabled and underprivileged children. They are also an equal opportunities employer with many disabled people on their staff. For me, Keystone ticks all the boxes and I look forward to a long and productive partnership"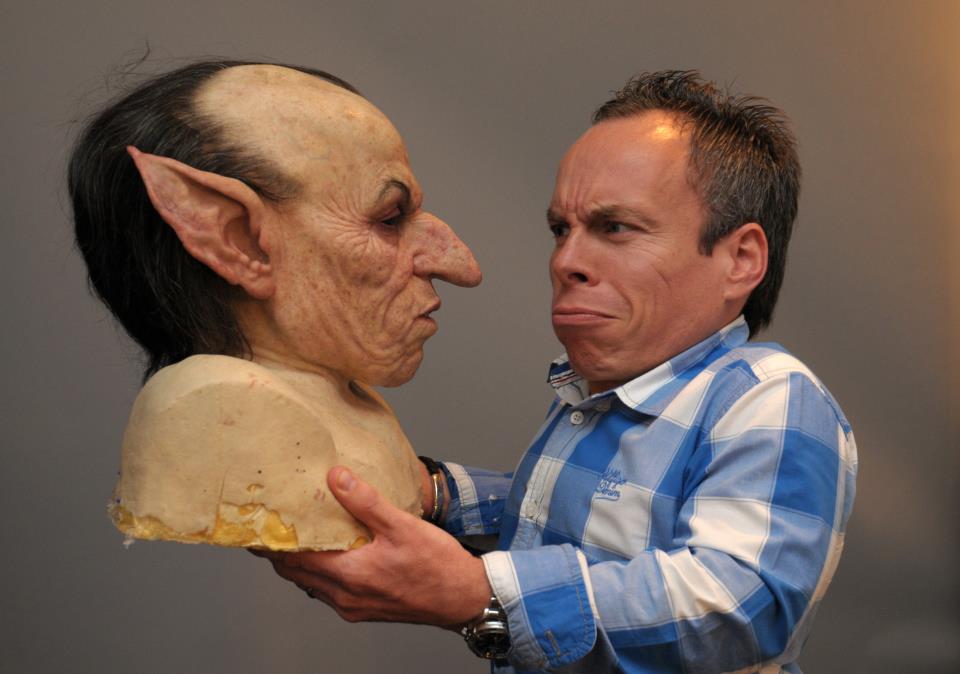 Homicide Detective blends cinematic 3D effects in an immersive investigative came, enabling users to utilise real investigative skills. The game was developed in conjunction with senior homicide investigators and police chiefs, so if you're into the Cormoran Strike novels, perhaps you'll be interested in this one! Read more here.
David Tennant Partners With Jessica Jones Lead Krysten Ritter on Fuddy Meers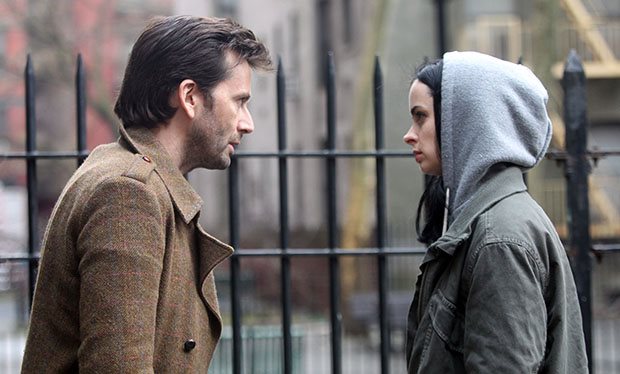 Those who have seen Jessica Jones will remember Tennant portraying a character ten times as menacing and creepy as Barty Crouch Jr opposite Krysten Ritter's leading role in their hugely popular Netflix Original series.
The duo are set to co-star in a new film directed by Jessica Jones's David Petrarca, Fuddy Meers.
Inside The Magic summarises the film as follows:
"Based on the play by David Lindsay-Abaire, Fuddy Meers tells the story of Claire (Ritter), who loses her memory at the end of each day. Her husband and teenage son care for her by reminding her of the facts of her life every day, until a mysterious man with a limp and a lisp abducts her. The Lisping Man (Tennant) claims Claire's husband wants to kill her."
Read more here. The film is set to release in 2018.
Fearless Interview with Helen McCrory
Helen McCrory (Narcissa Malfoy) recently gave an interview to The Times, speaking on her role in ITV's new six-part thriller, Fearless. The show will also star Michael Gambon, and is summarised as follows:
"[Fearless] follows Emma Banville, played Peaky Blinders stars Helen McCrory, who is a human rights lawyer known for defending lost causes.

Her latest case sees her attempt to prove the innocence of Kevin Russell, who was convicted for the murder of a schoolgirl, Linda Simms, 14 years earlier.

Kevin insists he didn't commit the crime and Emma sets out to reveal the truth behind Linda's death so she can free Kevin.

As  Emma digs deeper into the case, she begins to sense powerful forces at play within the police and intelligence services who want to stop her uncovering the truth."
She says of her casting by writer Patrick Harbinson, "He came to convince me he'd written it for me". She commented on her character:
"I like the fact that he's written this flawed character. You don't see her as somebody who doesn't care, who is just out there following her own truth and sacrificing everything. That's the point. She's not fearless. She defies her fear because she cares more than she's frightened, but of course she's frightened and of course she's made sacrifices and of course she isn't perfect and of course she wishes she bloody had children. And adoption, as we know, is a f***ing nightmare in this country. So hard! I've got friends who are trying to adopt and two years down the line some bloody thing happens and some kids end up with no one. I mean, it's heartbreaking."
The show will air on ITV at 9pm on June 12th. Read the full interview – which spans topics from anxiety and self doubt to McCrory weighing in on the question of whether Emma Watson could share a topless photo and be a feminist – here.
Michael Gambon in Victoria & Abdul Trailer
You can also see Gambon as Lord Salisbury in a trailer for new film Victoria & Abdul, also starring Judi Dench and based on Shrabani Basu's novel of a friendship between Abdul and Queen Victoria. See the trailer below, the film is set to release September 22nd:
Gary Oldman to play the Villain in The Hitman's Bodyguard
See Gary Oldman (Sirius Black ) as the villain below in a new trailer for The Hitman's Bodyguard – also starring Ryan Reynolds and Samuel L Jackson – which tells the story of Reynolds's bodyguard forced to protect a hitman who's tried to kills Reynolds on 27 occasions!
Warning: Trailer is explicit. The film is set to release this year.
New Fargo Interview With David Thewlis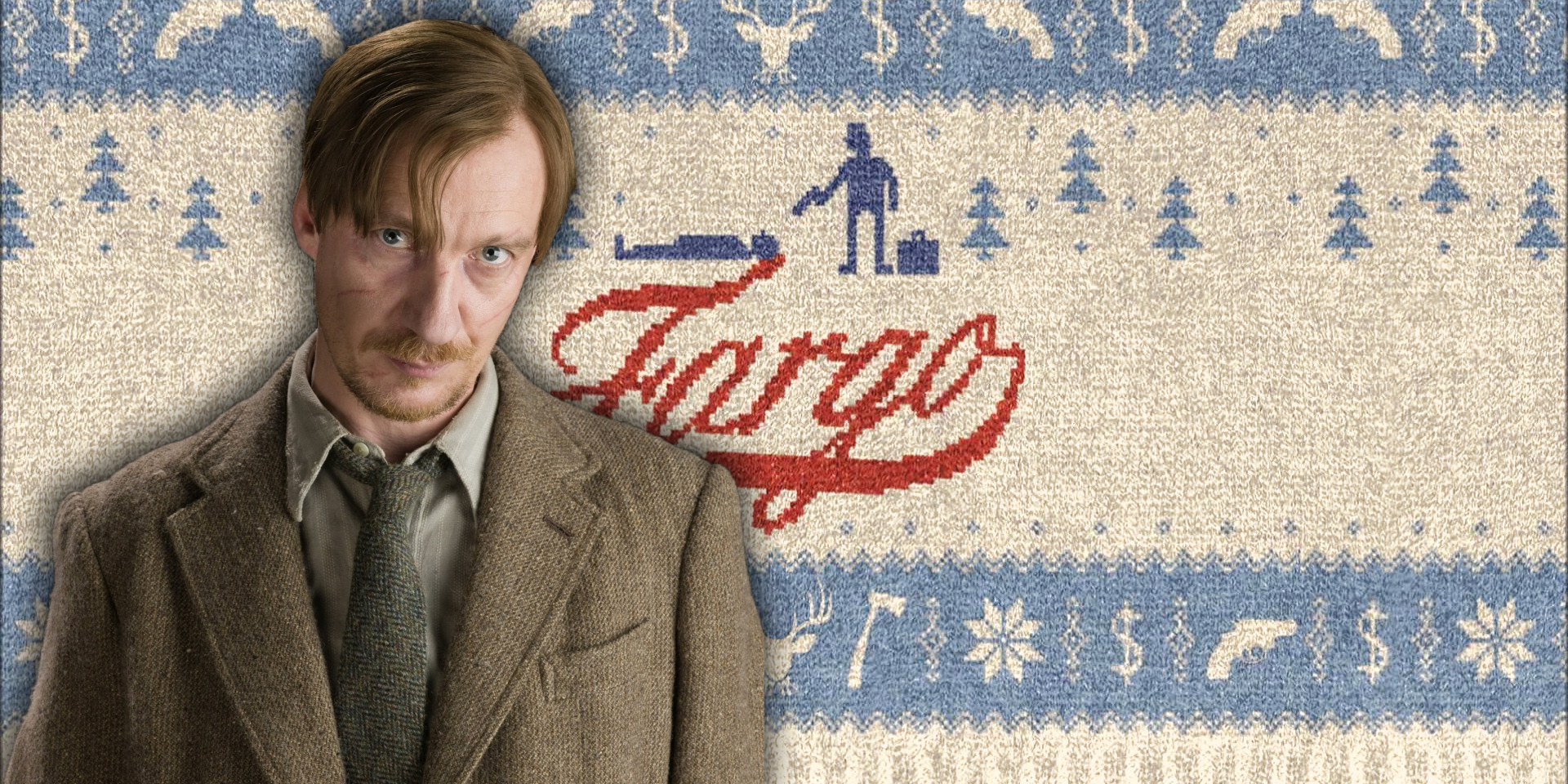 David Thewlis (Professor Remus Lupin) gave a new interview on his role as the malevolent Varga in Fargo. He spoke of a screening of T2 Trainspotting organised for the cast of Fargo by legendary actor and co-star Ewan McGregor:
"It was very moving. I sat at the back on my own with my popcorn. I won't say I was in tears at the end, but I had to take a few deep breaths. I was a young actor in my 20s, going out in Soho, having a wild time. I didn't know Ewan, but I used to see him around. It was so strange after all these years to be sitting there watching it with him and thinking of how much time had gone by."
See Thewlis in Fargo on Wednesdays 10pm on Channel 4 in the UK, and Wednesdays at 10pm on FX in the US, and read the full interview with The Guardian here.
Zoe Kravitz Interview with ELLE UK 
Kravitz will feature as Leta Lestrange in the next Fantastic Beasts movie, and we can't wait to see her performance. She's recently starred in Big Little Lies as 'annoyingly perfect' Bonnie Carlson, and ELLE UK interviewed her on making her character authentic:
'The thing about Bonnie is that she's genuine, so you have to try to understand a person like that who is so patient and kind, and learn from that character. I totally understand being annoyed by her'
She also discussed striving for perfection, and the damaging consequences of comparison:
'[Big Little Lies] really touches upon competition between women. When you're any kind of minority – a race or a woman – sometimes you feel there's not enough room for all of us here.'
'You think that if someone is better at something or fighting for the same thing were told we're meant to compete with each other instead of breaking down all the walls and boundaries and supporting each other'
She goes on to speak about how to raise other women up, advocate diversity and representation and redefine beauty to acknowledge the impacts of unhealthy expectations and pressures on women and young actors:
'There's this idea of what beauty is and how your body is meant to look and if you don't fill that gap, but you're still confident and do your thing, then you become pegged for becoming the unconventionally 'not hot' person who is brave. We need to stop analysing everyone so much and let people be confident'
We'd love to see a conversation between her and Emma Watson! Read the full interview here, and more on Kravitz's role in Canon's 365 Days of Summer Campaign here. See her in a new trailer for Vincent N Roxxy (now in theatres and VOD) below:
Katherine Waterston in Logan Lucky
Waterston will also star in a heist movie set during a NASCAR race in North Carolina. The film is set to star Channing Tatum, Adam Driver, Daniel Craig, Katie Holmes, Seth MacFarlane and more.
"Trying to reverse a family curse, brothers Jimmy (Channing Tatum) and Clyde Logan (Adam Driver) set out to execute an elaborate robbery during the legendary Coca-Cola 600 race at the Charlotte Motor Speedway. The production shot at Charlotte Motor Speedway during the actual NASCAR Coca-Cola 600 and the Bank of America 500, as well as at Atlanta Motor Speedway. In a fun twist, six NASCAR stars pop up in non-driver cameo roles in the film."
Watch the trailer below:
The film will release in theatres on August 18th. Read more on the official website here.