Christmas is Coming to Wizarding World Hollywood!
Jun 06, 2017
Universal Studios Hollywood is bringing a new Christmas experience to the Wizarding World of Harry Potter this November! With the announcement back in April of the Christmas festivities coming to Universal Studios Orlando, we are excited to now know that fans on both coasts will get to experience this Christmas magic.
Along with the already snow-topped buildings in Hogsmeade, Hogwarts will be decked out for the season with its own snow-capped roofs and a spectacular Christmas tree. The Hogsmeade village will add decorative wreaths and garlands to their storefronts and The Three Broomsticks will feature an array of holiday food and drinks.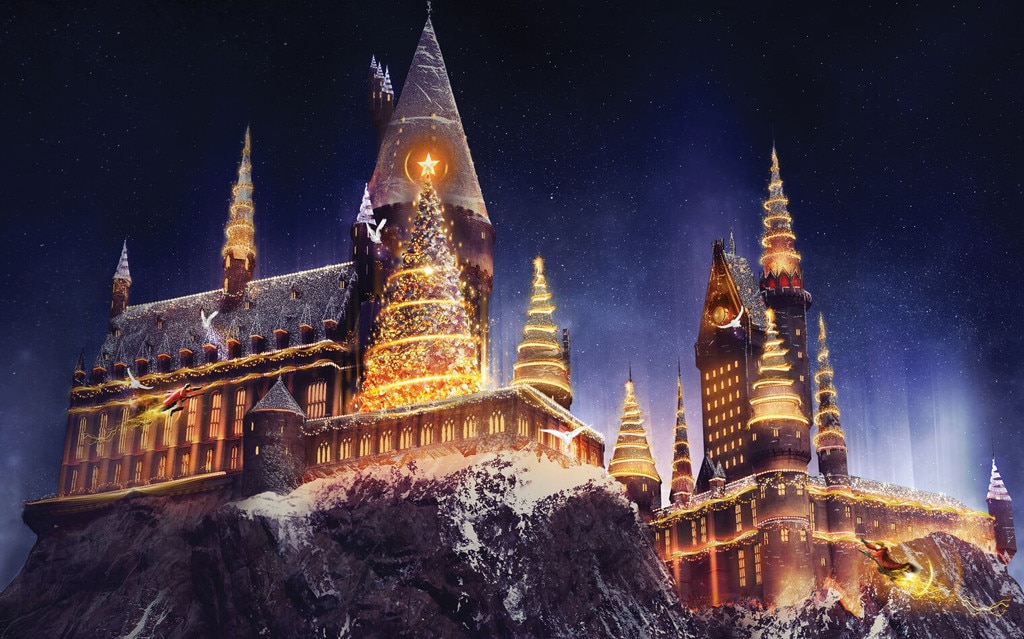 An incredible new show featuring the latest projection mapping technology will also illuminate the Hogwarts castle each night accompanied by music from the films. Check out Universal's video below for a sneak peak:
You can read more details about the Christmas festivities in our previous announcement about Universal Orlando. Continue to check back for updates as Universal will be releasing more information about the event as the season approaches!