LeakyCon Announces "Behind the Magic" Special Guests!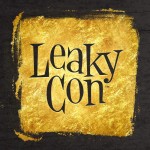 Jun 09, 2017
Yesterday, LeakyCon announced two more exciting guests coming to the convention in August!
Pierre Bohanna (Head Prop Maker) and Jim Cornish (Storyboarder) from the Harry Potter films will attend LeakyCon to give guests an insight into the making of the films! Bohanna has worked on The Dark Knight and Star Wars: Episode VII  – The Force Awakens, so there's plenty to ask him about props and models, and his recent work on Fantastic Beasts, Beauty and the Beast, Justice League and Rogue One! Jim Cornish has 25 years of storyboarding to his name, and has also worked on The Dark Knight and Fantastic Beasts amongst other films such as Gravity and Skyfall / Spectre.
We are taking you #BehindTheMagic this summer at #LeakyCon with guests whose work brings the the Wizarding World to life on screen!

— LeakyCon (@LeakyCon) June 8, 2017
Today, we are excited to welcome two more amazing creative wizards, the first of which is #HarryPotter storyboard artist, Jim Cornish! pic.twitter.com/ri2rV33Hw3

— LeakyCon (@LeakyCon) June 8, 2017
Jim Cornish drew thousands of storyboard frames for the Potter films, and helped to bring some of the series' most iconic scenes to life.

— LeakyCon (@LeakyCon) June 8, 2017
And second, welcome a fan favorite whose work includes iconic props like the Resurrection Stone, Harry's wand and much more, Pierre Bohanna! pic.twitter.com/wyT3NFqH6X

— LeakyCon (@LeakyCon) June 8, 2017
Previously announced special guests for LeakyCon include Alfred Enoch (Dean Thomas), Evanna Lynch (Luna Lovegood), Katie Leung (Cho Chang), Louis Cordice (Blaise Zabini), Hero Fiennes-Tiffin (Young Tom Riddle), Potter Puppet Pals, nine members of StarKid Productions,  MinaLima, PotterCast, and a full line-up of Wizard Rock performances.
Additional special guests will be announced at a later date, so keep posted for more details! We hope you're looking forward to full weekend of fun at the CityWest Hotel in Dublin – check out tickets and more info on the event at LeakyCon's website here.