More 'Harry Potter' Collectibles from Funko
Jul 01, 2017
Earlier this week pop culture collectible company Funko unveiled three new Harry Potter Pop! Vinyl figures for next month's San Diego Comic Con. As reported here by Leaky Comic Con attendees will get a first look at the new Pop! Vinyl Harry Potter dressed and ready for quidditch, Luna Lovegood in her Half-Blood Prince spectrespecs, and one of Newt Scamander's magical creatures from Fantastic Beasts.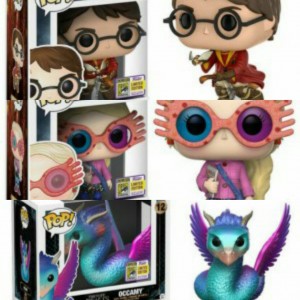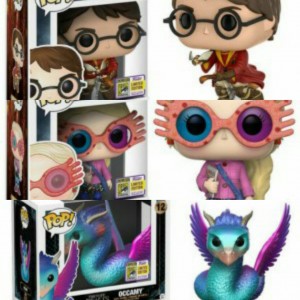 Now, on the tail end of what has been a busy week in the Wizarding World with the 20th Anniversary of Harry Potter and the Philosopher's Stone, Funko has announced several other new products to add to their already extensive line of Harry Potter collectibles.
For fans who love a plush toy, Funko has created five new Harry Potter "Supercute Plushies" including Harry, Hermione, Ron, Dobby and even a cuddly version of He Who Must Not Be Named. These seven to eight inch, soft likenesses will be available in July, just in time for Harry Potter's birthday!
Funko currently sells a Harry Potter Mystery Mini Box but is now adding a second series in September of this year. The new collection of these pocket-sized playthings will include Death Eater Bellatrix LeStrange , beloved pet owl Pidwigeon, Ravenclaw BFF Luna, and Potions Master Severus Snape as well as Harry, Ron, and Hermione in their Sorting Hats.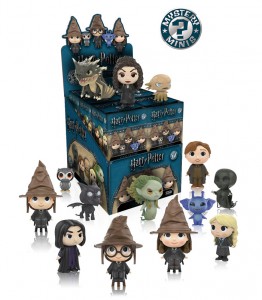 Harry Potter fans and collectors of these adorable toys can find additional figures in exclusive packages offered by Barnes & Noble and Hot Topic. Neville's toad Trevor and Ginny Weasley's Pygmy Puff are included in the series available at Barnes & Noble.
And an Azkaban-imprisoned Sirius Black, Buckbeak the hippogriff, as well as Fred and George Weasley can be found exclusively at Hot Topic as part of the Mystery Mini Box.
Send us a photo if you get a hold of one of these magical little novelties!
Information on these new Funko items, as well as the rest of their products can be found on their website here.
All images from Funko.com