Robert Pattinson on 'Good Time' Success & Career Highs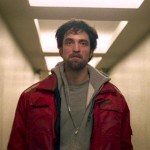 Aug 21, 2017
Robert Pattinson has come leaps and bounds since his role as Hufflepuff hero Cedric Diggory in the Harry Potter series. His latest movie debut, Good Time, released in the U.S. on August 11th, and attracted the attention of the leaders in the movie industry with his portrayal of a bank robber in the thriller by the Sadfie brothers.
Before heading to Poland to begin filming on sci-fi adventure High Life, Pattinson spoke to LA Times on the success of the movie and his career thus far. In a question about his favourite older filmmakers, Pattinson reeled out a few lines on The Devils:
"I've recently been watching a lot of Ken Russell. I love his movies. I was watching "The Devils" the other day. There's some kind of through line connecting all these films, but I can never really figure out what it is. A lot of it is performance-based; all these directors get these incredible performances. Oliver Reed in "The Devils" is unreal. That could literally play now and it would still be subversive."
He also spoke on his progression as an actor and the opportunities he's had to work with huge filmmakers of late:
"I got kind of lucky. I had worked with some great directors before that, but they tended to go back and forth between personal films and more commercial films. With a lot of the later directors, their films are sort of all personal. But after Cronenberg and "Cosmopolis," which just kind of appeared out of nowhere — with David Michôd, I remember seeing the teaser trailer for "Animal Kingdom" before it was out, and it was just a phenomenal teaser. I just went after him then and met him a long time, maybe a year and a half, before "The Rover" even came about."
Read the full interview here.
Speaking on Pattinson's performance in Good Time – which received a six minute standing ovation and a nomination for the Palme d'Or at Cannes in May – the Sadfie's attribute the Potter alum's dedication to his character to the film's success. HuffPost describe this as 'his fiercest performance' yet.
From The Globe and Mail: 
"He took it to the other level," Josh says on the phone with his co-directing brother. "He was able to catch this feeling of a New Yorker, without having something from his own background to pull from."

The brothers took Pattinson in character to supermarkets and subways in Queens, but he was never recognized. "He embedded himself into the role and dove head-first into it all," Josh says.? Given that the action is mostly seen from the point of view of Pattinson's character, his immersion was essential. The audience is with him, at his speed, which is often a breakneck and white-knuckle pace.
See him also on The Late Show with Stephen Colbert below:
Pattinson reportedly hasn't ruled out returning to the Twilight saga to portray Edward Cullen, either. HuffPost asked him what he made of a Lionsgate executive's comment that 'there are a lot more stories to be told' in the series based on Stephanie Meyer's novels:
"Really?" he asked. He then thrust his hands into the air and yelped in faux-enthusiasm: "Yes!" 
So, that's a "no thanks," right?
"Well, you never know," he said, backtracking. "It did inspire me at the time. And, really, it's kind of awesome. It's the way people interpret it. People would excuse you for not taking something seriously if it becomes this mainstream thing and everyone's fiending. I took it just as seriously — more seriously — than other things I've done."
Have you seen Good Time yet? Let us know what you think!