'The Silkworm' Air Date Announced and J.K. Rowling Discusses Strike with the BBC
Aug 31, 2017
The world of Cormoran Strike has been a busy place since the premiere of the first episode of The Cuckoo's Calling last weekend. On the heels of episode two, comes the announcement of an air date for the next installment of the series, The Silkworm, and some interesting revelations from the mind behind these detective stories in an interview with the BBC.
The first three books of the Strike series, The Cuckoo's Calling, The Silkworm and Career of Evil, penned by J.K. Rowling under the pseudonym Robert Galbraith, follow the murder cases of private investigator Cormoran Strike his assistant Robin Ellacott.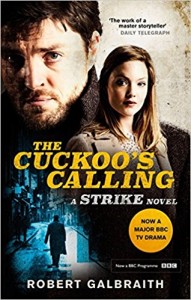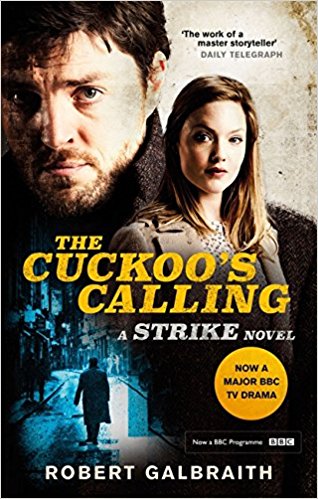 Praise continues to roll in for BBC One's television adaptation of The Cuckoo's Calling since the airing of the second episode on Monday. As covered here by Leaky earlier this week, reviews of Tom Burke and Holliday Grainger's portrayals of Strike and Ellacott and their chemistry continue to be stellar. Many have also been impressed by how Tom Burke has dealt with Strike's prosthetic leg. Digital Spy said this about the show after episode 2,
"Driven by both plot and performance, it's an absorbing whodunnit that's rich in character and thoroughly satisfying."
In anticipation of the premiere of The Cuckoo's Calling, the BBC interviewed much of the cast and creative of that installment of the series including Tom Burke, Holliday Grainger, director, Michael Keillor, executive director Ruth Kenley-Letts and producer Jackie Larkin. Each had different aspects of the production to share including their respective histories with the project, perspective on its characters and their collaboration with Rowling to bring her detective novels to the screen. Earlier this week, J. K. Rowling herself sat down with the BBC, on behalf of Robert Galbraith to talk Strike.
The author discussed her decision to use a pseudonym for these novels, as well as the choice of gender. She said the following about whether posing as a man affected her writing, how she felt about receiving praise from other novelists in the genre, and remaining "undercover",
" It didn't change the way I wrote. Or not consciously. I think I was writing differently, because it's a very different genre. The pseudonym was just a way of disconnecting myself from all of the baggage that comes with being me."

"Being me has many privileges, so this isn't a complaint in the slightest, but at the same time, as I entered this new genre, one that I'd always wanted to write in, a place I'd always wanted to be; I really wanted to go in without expectation or baggage. To receive reviews from people like Val McDermid or James Patterson without them knowing it was me, was just fabulous. I wrote them thank you letters in Robert's fake handwriting! Then I was rumbled about two weeks later and I had to write them all thank you letters again in my real handwriting apologising for the first ones."
In past interviews Rowling has speculated that there would be at least seven novels in the Strike series when it was all said and done. When talking about giving up control of her work while adapting her writing for the screen and the importance of the relationships involved, she gave fans much to be excited about,
"For Strike that was even more important because literally, the first time I met Tom, I said, "Well I hope to God you do enjoy playing this character because I think I've got at least another 10 books in me, so you could be locked in for quite a few years here."
On her thoughts about Tom Burke taking on the part of Cormoran Strike she said,
"I'm thrilled. I'm really happy. He's a fantastic actor and he's got all of the physicality of the part. It's very important. The character's obviously an amputee, it's physically difficult at times for him to move, to walk, to navigate. All of that's really in those scripts and Tom does it amazing justice and he's extremely convincing I think as this wounded soldier."

"The thing with Strike, particularly in the early book and in the early series, he's quite taciturn. He's quite buttoned up, so you've got to say quite a lot without saying a lot. He's magnificent at that. He's a clever person and he just does justice to that."
Rowling is equally brimming with praise for Holliday Grainger as Robin,
"I love her, I just love her. I couldn't have asked for better".

"In some ways, she is Strike's mirror image in that you're looking here at someone who's very loveable. She's a kind person. I think it's a difficult part to play in many ways. Again, because in the first series and in the first book, you don't know. I hint at what lies beneath, but she seems like a very nice girl next door who comes in and is awfully helpful and kind and slowly you realise just how much is bubbling under the surface."

"That's not an easy part to play and she does it so brilliantly..".
Today the BBC has released part two of those interviews with Rowling, Burke, Grainger and the producers as well as writer Tom Edge and director Kieron Hawkes.  This round focuses on The Silkworm which follows the last episode of The Cuckoo's Calling beginning on September 10:
CONFIRMED: #Strike #TheSilkworm will follow on from #TheCuckoosCalling, starting on Sunday 10 September on @BBCOne: https://t.co/Ty6DVCroJK pic.twitter.com/xX6r88TAyb

— BBC Press Office (@bbcpress) August 30, 2017
While discussing the second and upcoming part of the series, another Strike-related tidbit came to light.  Evidently Rowling actually wrote The Silkworm prior to The Cuckoo's Calling, but held onto it in order to develop Strike and Robin's characters and relationship before delving in the Silkworm's more complex plot. This is what she had to say about the timing of the books and her idea development process, 
Actually, the plot for Silkworm predated the plot for Cuckoo's Calling. I'd had the idea for that plot, the book within the book, for seven or eight years before I wrote it. That often happens with me, I have an idea and I keep it and sit on it. But I keep it and I play with it like a Rubik's cube and there'll come a point where everything clicks and it's ready to be written. I have a lot of notebooks filled with these kinds of things. Silkworm was like that. I sat on that plot for a long time before using it.
A glimpse into the brilliant literary genius of our favorite author–aspiring writers take heed!
Have you watched the first two episodes of The Cuckoo's Calling? If so, we'd love to hear your thoughts.
The full interviews with J.K. Rowling and the cast and creative of the The Cuckoo's Calling can be found here.
The full Q & A on The Silkworm can be found here.