Weekly Cast Round-up: Potter Campaign Success, Final 'Justice League', 'Star Wars' Trailers & More
Oct 13, 2017
This week has been a busy one in the world of Potter and Fantastic Beasts! We've reported on announcements of an illustrated edition of Tales of Beedle the Bard, special guests at Universal Orlando's A Celebration of Harry Potter, various products being lined up for production by Warner Bros, including Harry Potter soundtrack vinyls and plush toys – and a new line of Potter-themed jewellery by Alex and Ani. A species of wasp was named after Lucius Malfoy in New Zealand, Alfred Enoch's letter to his past self about racial inequality went viral, Rupert Grint spoke on his role in Sick Note and we finally received an air date for Strike in the U.S..
After such a week, we're here to bring you the latest news from the cast of Harry Potter and Fantastic Beasts, including trailers for Doctor Who, Justice League, Star Wars: The Last Jedi and more cast projects, as well as various updates on new series and films from Natalia Tena, David Tennant, Domhnall Gleeson, Ralph Fiennes, Jude Law, Michael Gambon and Brendan Gleeson, coverage of Jason Isaacs's NYCC Star Trek panel, Evanna Lynch's support of the #WithoutHermione campaign and more!
David Bradley: Doctor Who Christmas Special To Screen In US Theaters
Twice Upon a Time – the upcoming Christmas Special episode of Doctor Who – will air in U.S. theaters for one night only. The episode will see the regeneration of Peter Capaldi's Doctor into Jodie Whittaker's Doctor, and will also see Harry Potter's David Bradley portray the First Doctor (originally William Hartnell). The episode will screen in theaters on December 27th at 7 pm local time in the U.S., two days after its BBC One airing in the U.K and BBC America in the U.S. . Bonus 'behind the scenes' pieces will be aired following the  episode.
Get tickets for the screenings from October 20th here, or at participating theater box offices. Read more here, and see the trailer below!
Domhnall Gleeson to Star In A Futile and Stupid Gesture, New Star Wars: The Last Jedi Trailer Released
Domhnall Gleeson (Bill Weasley) will portray one of National Lampoon's co-founders, Henry Beard, in a new biopic-style film following the life and death of Douglas C. Kenney.
The film will be directed by David Wain (Wet Hot American Summer) and will also feature Emmy Rossum, Thomas Lennon, John Gemberling, Matt Walsh, Rick Glassman, Jon Daly and Seth Green. A Futile and Stupid Gesture is likely to be released in early 2018. Read more here.
A new trailer for Star Wars: The Last Jedi has also recently been released, which will feature both  Domhnall Gleeson and Warwick Davis. Neither can be seen in the trailer, but watch below to hype you up for its December 15th release in theaters:
Ezra Miller Stars In Final Justice League Trailer
Fantastic Beasts's Ezra Miller stars in the final trailer for Justice League, giving us a glimpse into his take on Barry Allen/The Flash – we're not sure if that's Ezra or Barry speaking at the end there! Read more about Ezra's involvement in the film (out November 17th) in our previous coverage here, and watch the trailer below:
Jason Isaacs On Captain Lorca at NYCC's Star Trek Panel
Hypable recently covered Jason Isaacs's appearance on a Star Trek: Discovery panel at New York Comic-Con on October 7th. They said on what they learned of his role at the event:
"Jason Issacs' took on the role of Captain Gabriel Lorca because he was not like the other Captains of the series. This is a Captain who is at war. "This is wartime and a time of uncertainty. They are finding their feet as a crew," says Issacs."
Read their full recap of the panel here!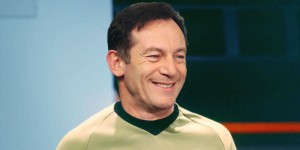 Ralph Fiennes and Jude Law in Spielberg Documentary
Previously reported on by Leaky, Harry Potter's Ralph Fiennes (and also Fantastic Beasts newcomer Jude Law) made appearances in Spielberg, a documentary about Steven Spielberg's extraordinary career, featuring interviews with Spielberg himself as well as friends and colleagues. The documentary aired on HBO at 7pm on October 7th, and is available to stream for free for one month on HBO Now.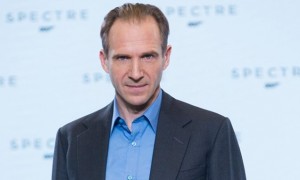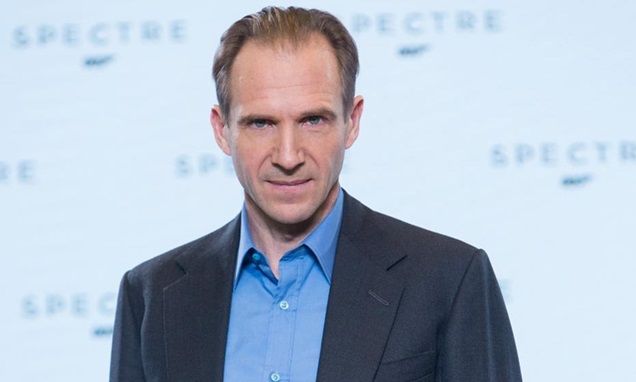 As many of our readers will know, Spielberg was involved in early talks with Steve Kloves to direct Harry Potter, and wanted to combine some of the books and make the series animated – a vision not shared by Warner Bros, thus Spielberg dropped out of the development of the series.  Read our previous coverage of the documentary here, and a new piece from Collider on the documentary here.
Evanna Lynch Encourages Harry Potter Alliance's #WithoutHermione Campaign Support: 
Evanna Lynch showed support for The Harry Potter Alliance's recent campaign (working with She's The First) to increase education opportunities and access for girls, finishing October 11th. The Indiegogo campaign raised $43,075 – way to go!
Read all about the successful campaign here, and visit The Harry Potter Alliance here for more opportunities to get involved in some brilliant wizard activism. As a couple of suggestions, if you fancy something more active in the literal sense, try Hogwarts Running Club, and if you're particularly passionate about real-world fantastic beasts, the Fantastic Beasts Foundation is for you. Let us know if you're involved in any Potter-themed charity, campaigns or projects in the comments!
Only a few more hours to support @TheHPAlliance's #WithoutHermione campaign & claim some Potter-inspired perks! https://t.co/Br8wexNop2

— Evanna Lynch (@Evy_Lynch) October 10, 2017
Natalia Tena in Anchor and Hope 
Natalia Tena will reportedly star in Anchor and Hope – recently premiered at the BFI London Film Festival. A synopsis is as follows:
"Anchor And Hope stars Oona Chaplin and Natalia Tena as a carefree couple in their mid-30s in London who face a test when one of them wants to start a family."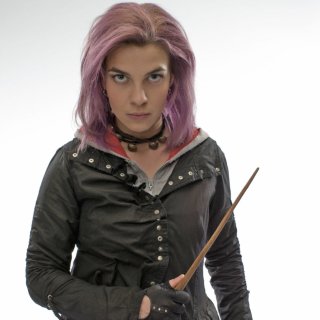 Visit the IMDB page for the film here, and see Tena in a recent trailer for Wisdom of the Crowd in our previous round-up here.
Carmen Ejogo and Colin Farrell in Roman J. Israel, Esq.
Fantastic Beasts's Carmen Ejogo (President Piquery) and Colin Farrell (RIP Graves, if you ever truly existed) will feature in new thriller Roman J. Israel, Esq., directed by Dan Gilroy. A summary of the film – to be released next month – is as follows:
Roman J. Israel, Esq. is a dramatic thriller set in the underbelly of the overburdened Los Angeles criminal court system. Denzel Washington stars as a driven, idealistic defense attorney whose life is upended when a turbulent series of events challenge the activism that has defined his career. Colin Farrell costars as the ambitious, monied lawyer who recruits Roman to his firm.
See a trailer below, and read more here.
David Tennant To Voice The Highway Rat in BBC One Christmas Special With Frances de le Tour
Tennant (Barty Crouch Jr) will voice the Highway Rat (from Julia Donaldson's children's book) in a half-hour special this  Christmas, alongside Harry Potter's Frances de le Tour (Madame Maxime):
"The Highway Rat is all about, well, a highway rat who's always hungry and on the look-out for biscuits and delicious sweet treats. He's just like us, basically, except he has fewer qualms about robbery.
The children's book follows the rat as he tears along the highway searching for snacks to steal until his sweet tooth "leads him to a sticky end""
Read more over at Digital Spy here.
First Look at BBC One's Little Women Remake, Starring Michael Gambon
Michael Gambon (Dumbledore) will star alongside  in BBC One's adaptation of Louisa May Alcott's 1868 classic novel, Little Women, which recently released its first look as Gambon as Mr Laurence: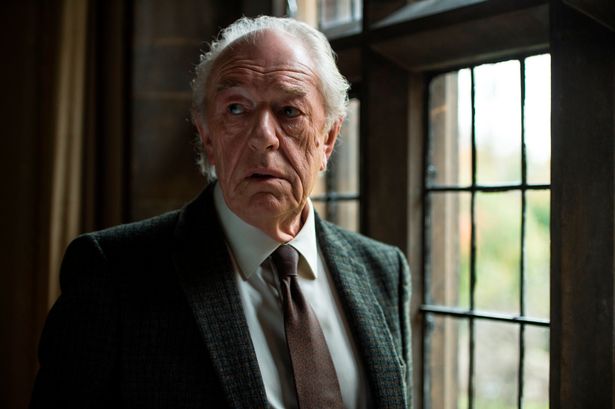 Read more on the adaptation here!
Brendan Gleeson's Mr Mercedes Renewed For Season 2!
Fans of Brendan Gleeson as retired police detective Bill Hodges (based on Stephen King's trilogy) in  Mr Mercedes will be pleased to hear that AT&T's Audience Network have renewed the series for a second season after the first season received widespread acclaim, with Jack Bender returning to direct, and Gleeson still portraying Hodges. Read more here.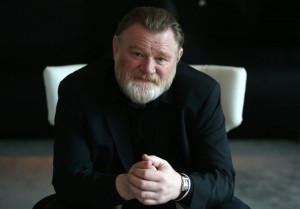 That's all for this week's news round-up! Catch up with last week's here, and our theater round-up here.