John Tiffany Discusses 'Let the Right One In,' 'Pinocchio,' and 'Cursed Child'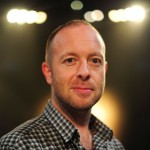 Dec 05, 2017
If J.K. Rowling is the muse and Jack Thorne the inspired scribe, then John Tiffany is the visionary behind Harry Potter and the Cursed Child. Or rather, and perhaps more fittingly, the magician.
He conjured an experience out of a screenplay, opening the door to a world of wizardry and fantasy that, all the same, continues to feel grounded with real emotions and applications. Tiffany is a master at combining that which would otherwise be idiosyncratic into a homogenous whole, melding the other-worldly and the worldly in a way that moves and resonates with the audience.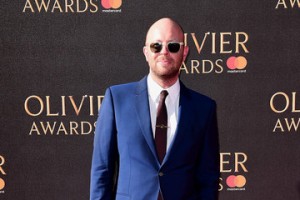 He is by now a renowned and highly sought after director. Of course, he had already achieved this status before Cursed Child first took the stage in London last year, but that production, which continues to enchant, was an introduction of sorts for many Potter fans. According to the Irish Times, he really came on the scene in 2006 with Black Watch and further solidified his position in the industry with the Tony award-winning musical Once.
He now ably orchestrates the "chilling" Let the Right One In, adapted for the stage by frequent collaborator Thorne, and prepares to open the musical production of Pinocchio, now in previews before the official Dec. 13 premiere. The Evening Standard published incredible first-look images only yesterday!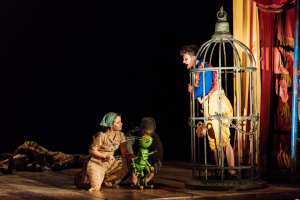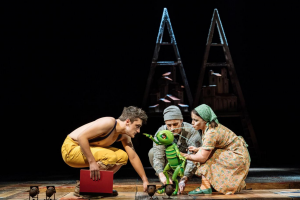 He sat down to discuss these two productions–and other favorite topics–with the Irish Times recently.
Let the Right One In, still running in theaters, follows the young Oskar, a Swedish student harassed by bullies, and his protector, the vampire Eli. The concept alone is unusual, yet Tiffany has a strong connection to it. Considering his affinity for the play, he mused:
"I suppose it's Peter Pan in reverse…Peter Pan was always this kids' story that terrified me, and still I wanted Peter to come and take me away to Neverland. I realised this is a kind of adult version of that. The whole notion of never growing up is incredibly intense and emotional."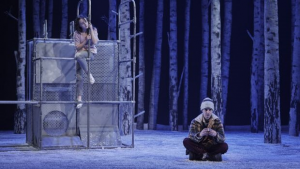 Then, with a remarkable glimpse into the inner-workings of his mind and its imaginative scope, he connected the dots. Of Peter Pan, he observed, "The only way to never grow up is to be dead," clearly threading the string of thought back to Eli, the girl who is not a girl, but an undead, ageless being. He carried the thread on to his next production, Pinocchio. He voiced the problem, "By becoming real, it means he'll age."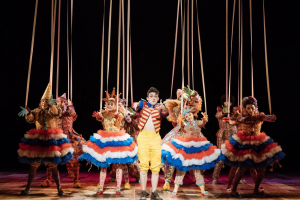 Tiffany threaded the needle once more and spoke to Cursed Child in a way that revealed his innate understanding of what audiences need from the stories he tells–and, by extension, explained how he is able to spin these tales in the way he does. He cuts to the heart, when many story-tellers hover about the surface. He commented:
"I realise that there's something about fantasy, whether it's written by the Grimm Brothers or JK Rowling or Thorne or JM Barry, that it gets closer to the human experience than realism every could…The story of Harry Potter [and the Cursed Child] is very much about somebody wanting their child to be resurrected. Like someone who loses their child in a war in Afghanistan or Iraq – the unnatural thing. You would do anything to get your child back. And in Harry Potter it's possible."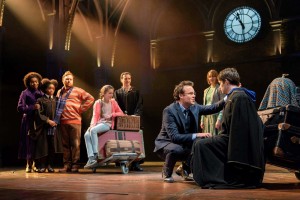 Tiffany recognizes that his productions have–and in his estimation, ought to have–political undertones and social ramifications. He selects works that speak to him, knowing they will, in turn, speak to others, and he translates them in such a way that they beautifully inspire reflection. Thinking about the commonalities between his projects, he said:
"They've all got something to explore about what it means to be a human being…Or what it means to tell unheard stories. I couldn't do a project if it didn't have that political, emotional pull for me. Harry Potter is about the perils of isolating people. Let the Right One In is about 'the Other', the vampire, and a little bullied boy whose rage builds up inside him."
He concluded his interview with the deepest insight into his motivation yet: "I want to understand the anger in the world." A noble desire, indeed. And if he helps audiences to work that out in a way that is as engrossing and entertaining as it is thought-provoking, then all the better!
Read the full Irish Times article detailing John Tiffany's interview here.