REVIEW: 'Secrets Of The Wizarding World' Lootcrate
Dec 30, 2017
The latest Lootcrate came with plenty of surprises for eager Potter fans, celebrating 'mysteries small and large' in the wizarding world with an especially magical loot:

1) I Am Lord Voldemort Magnet Set
These magnets are inspired by the huge Chamber of Secrets reveal that Tom Marvolo Riddle actually had another, more sinister meaning. They make great fridge accessories no matter what you decide to spell with them: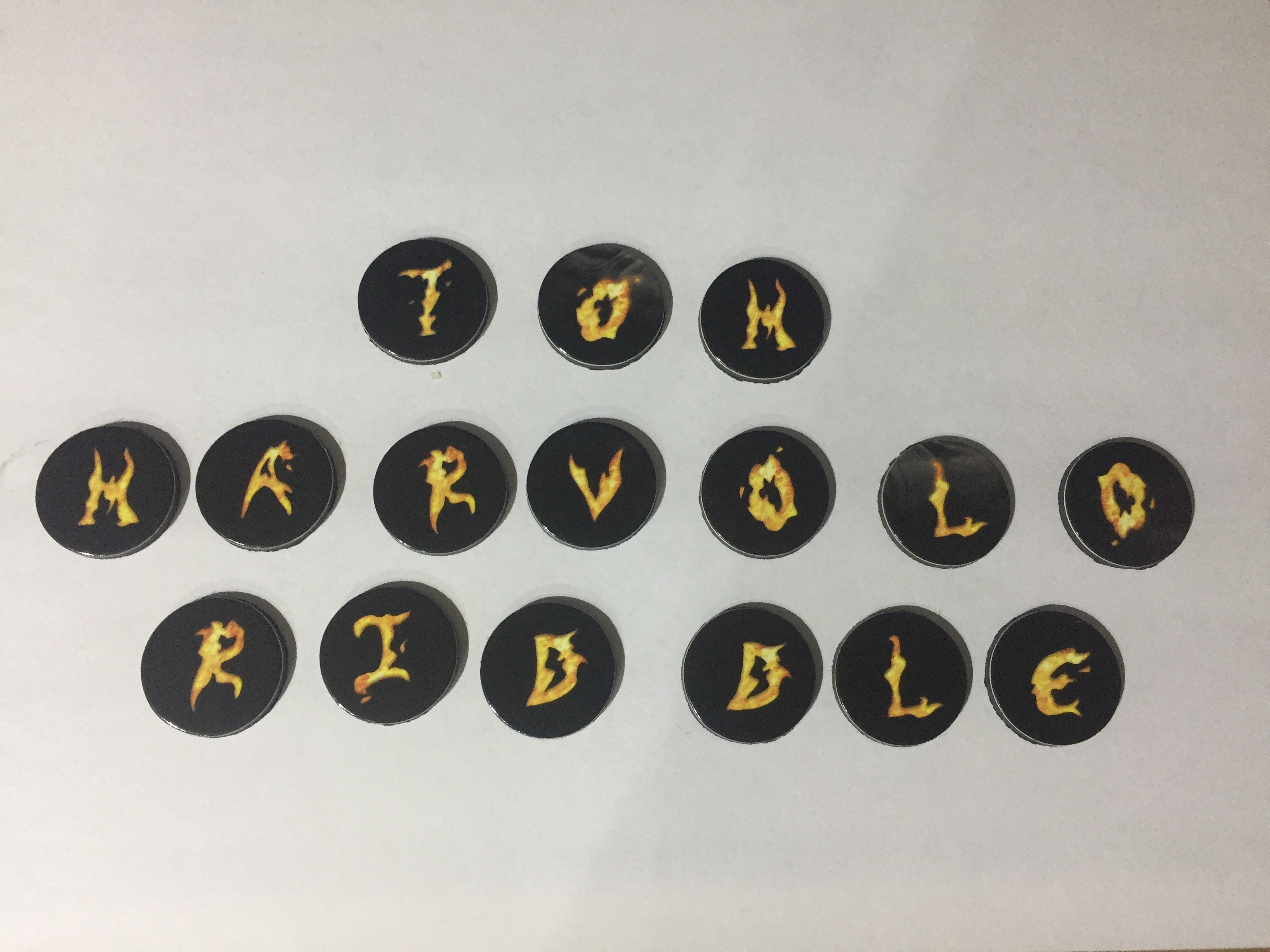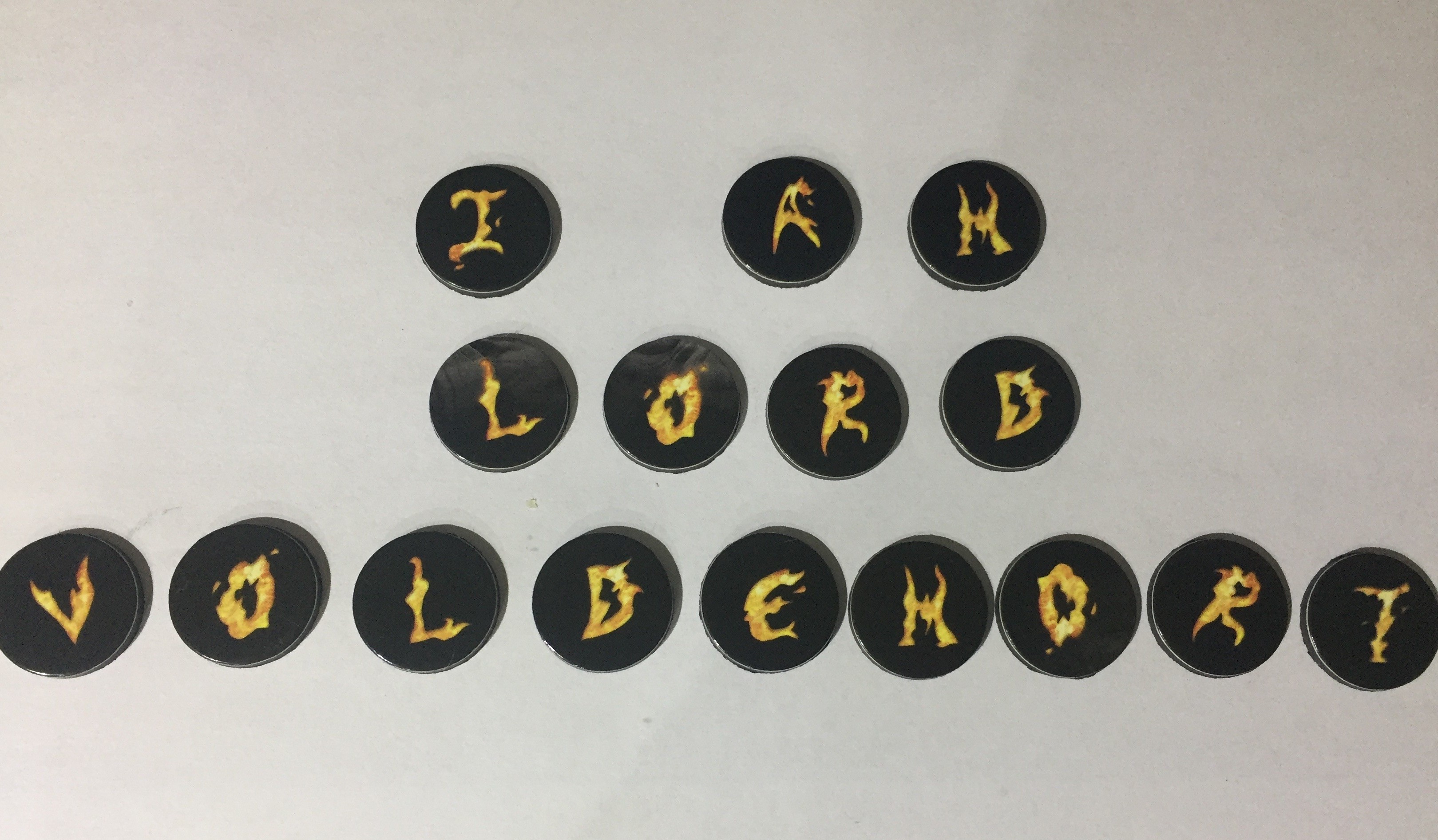 2) Helga Hufflepuff Cup Pin
Hufflepuffs will delight at this next item! Another Horcrux pin to add to a growing Lootcrate exclusive collection, which "you can proudly sport without having to brave Gringotts' security":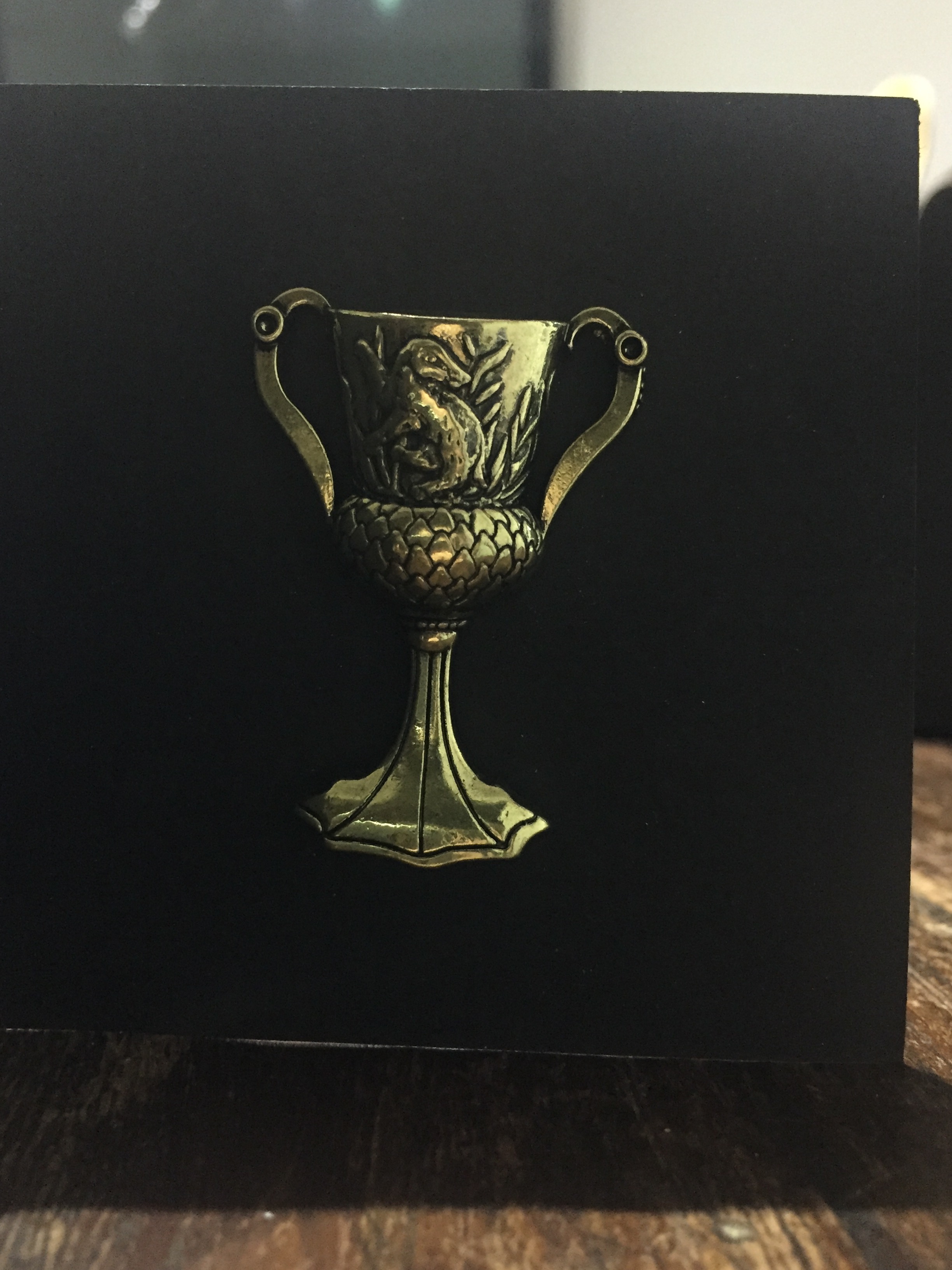 3) Ariana Dumbledore Secret Compartment Picture Frame
This decorative frame hides a secret Room of Requirement compartment behind a portrait of Ariana Dumbledore (which you can change to any portrait you desire!), based on Aberforth's secret passageway in Deathly Hallows – the hooks in the secret compartment make this perfect for hanging jewellery (more of mine is Harry Potter themed than I care to admit):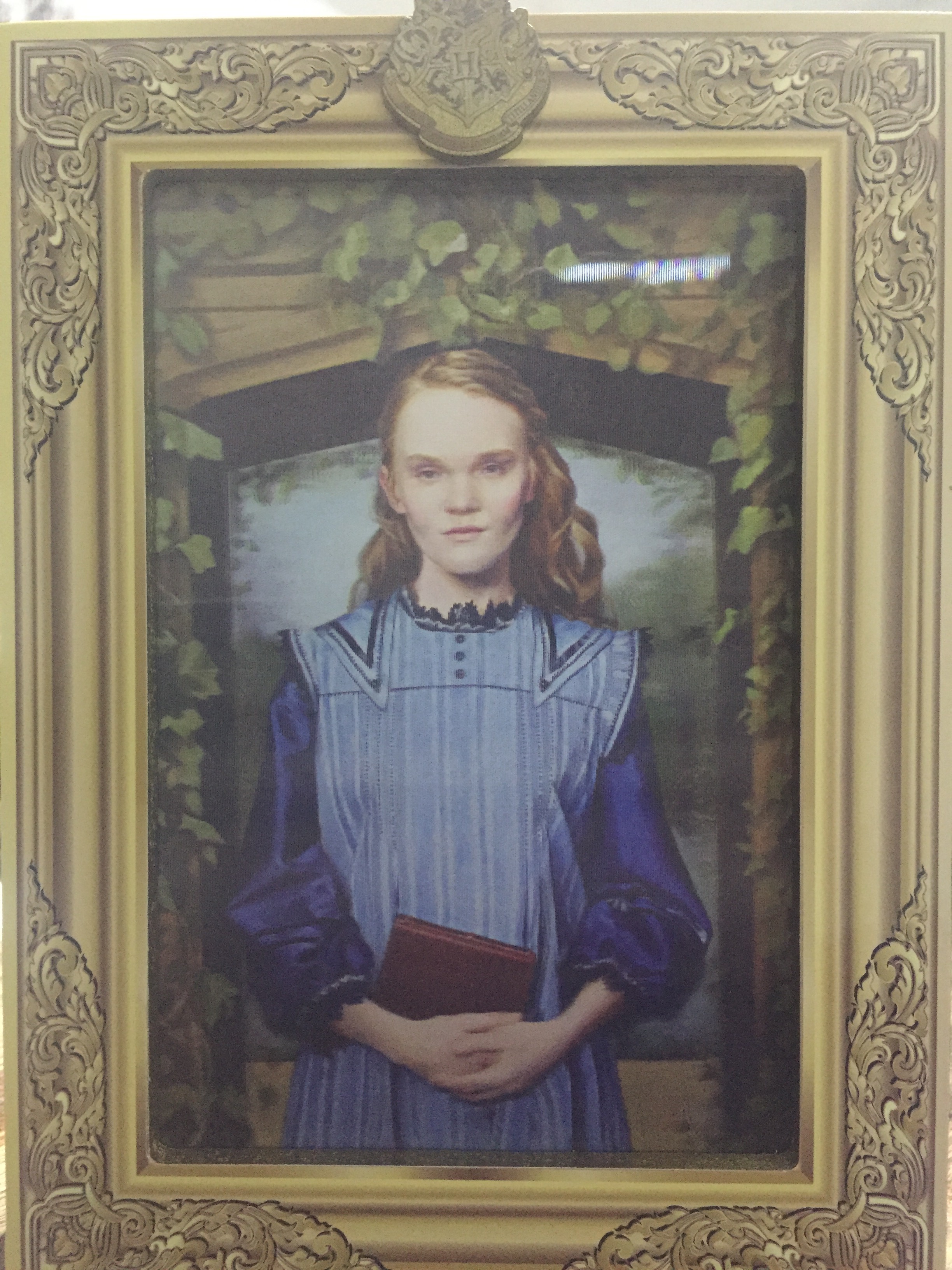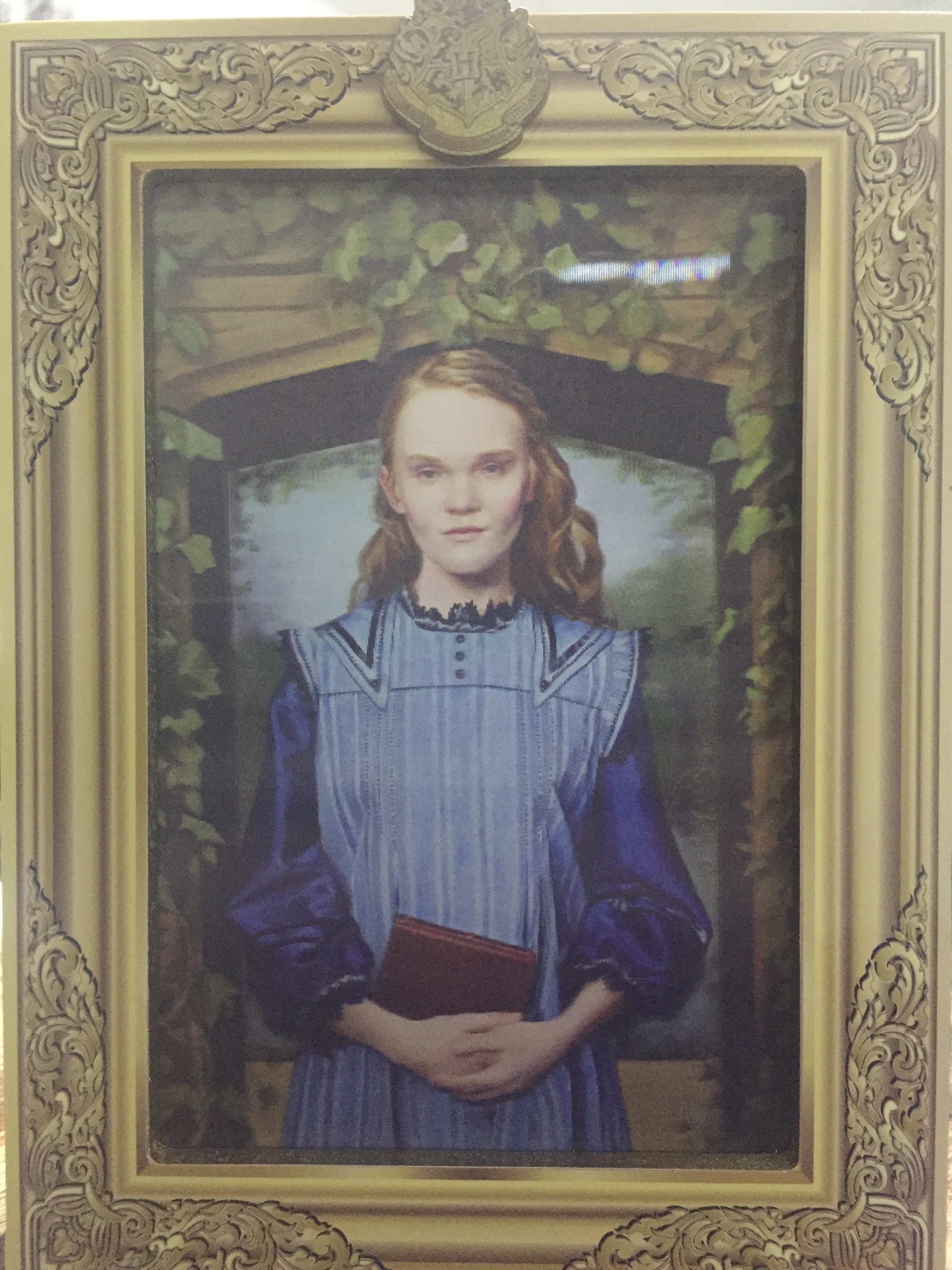 There's also a hook on the back of the box to hang the portrait on your wall!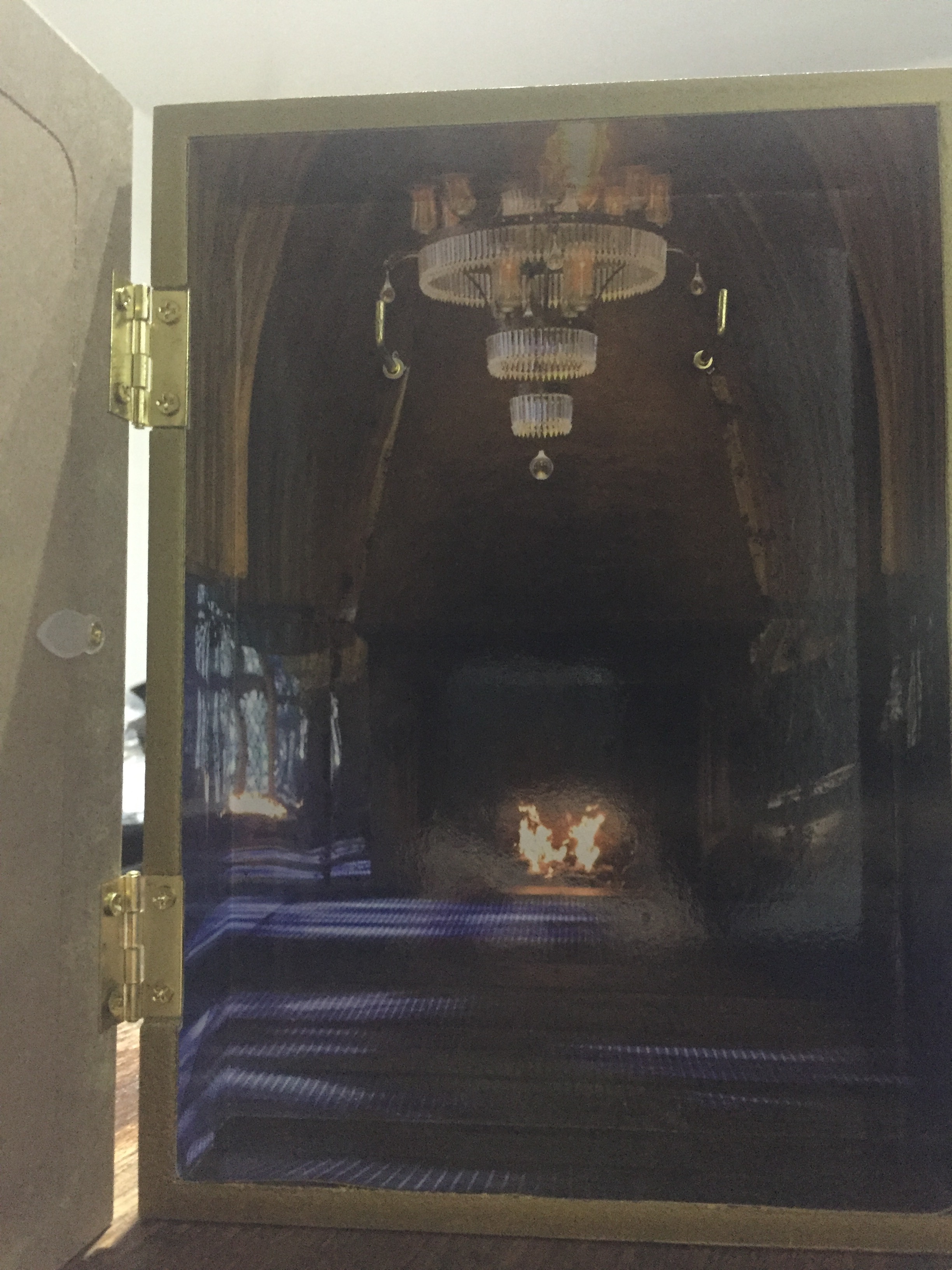 4) Glow In The Dark Marauders Tee
A more subtle Potter tee at first glance, but with a special twist – this Whoming Willow shirt reveals the animagus forms of the Marauders in the dark!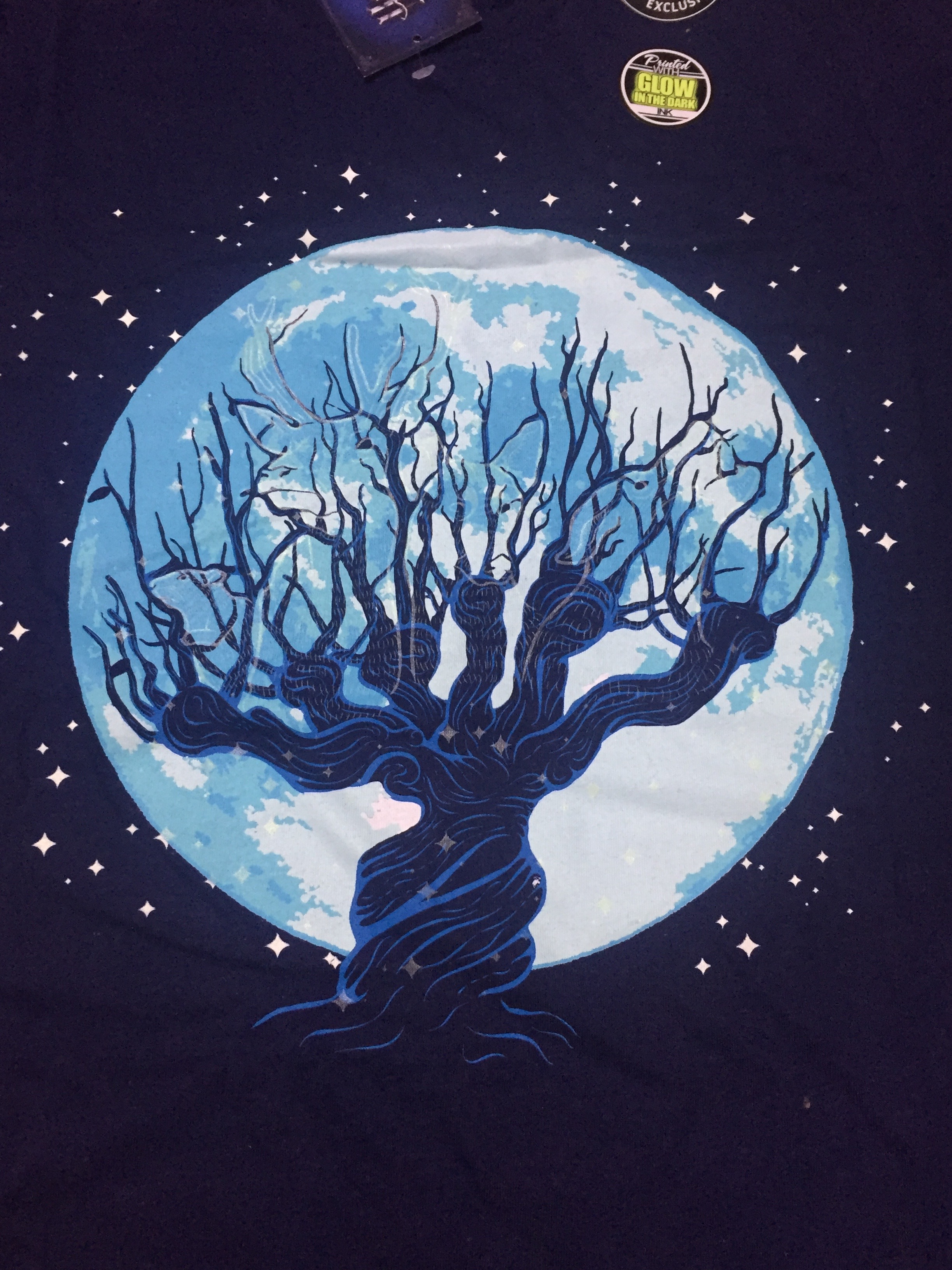 5) 12 Grimmauld Place Collapsible Tote
This awesome tote bag is concealed within a Grimmauld Place road sign pouch –  a pretty ingenious idea for a Grimmauld Place themed item! It's a decent size bag, and the road sign acts as an extra pocket on the front of the tote when in use: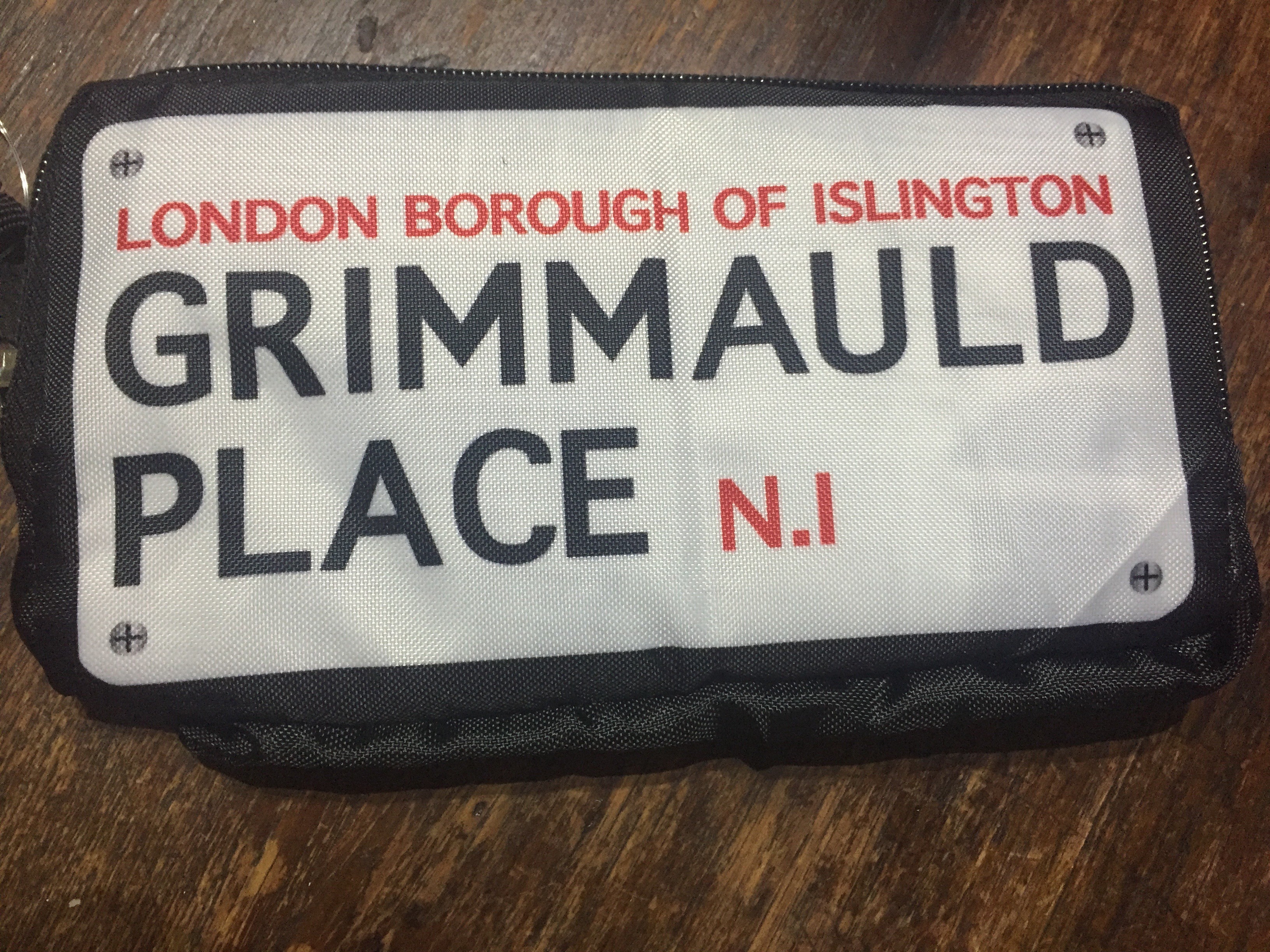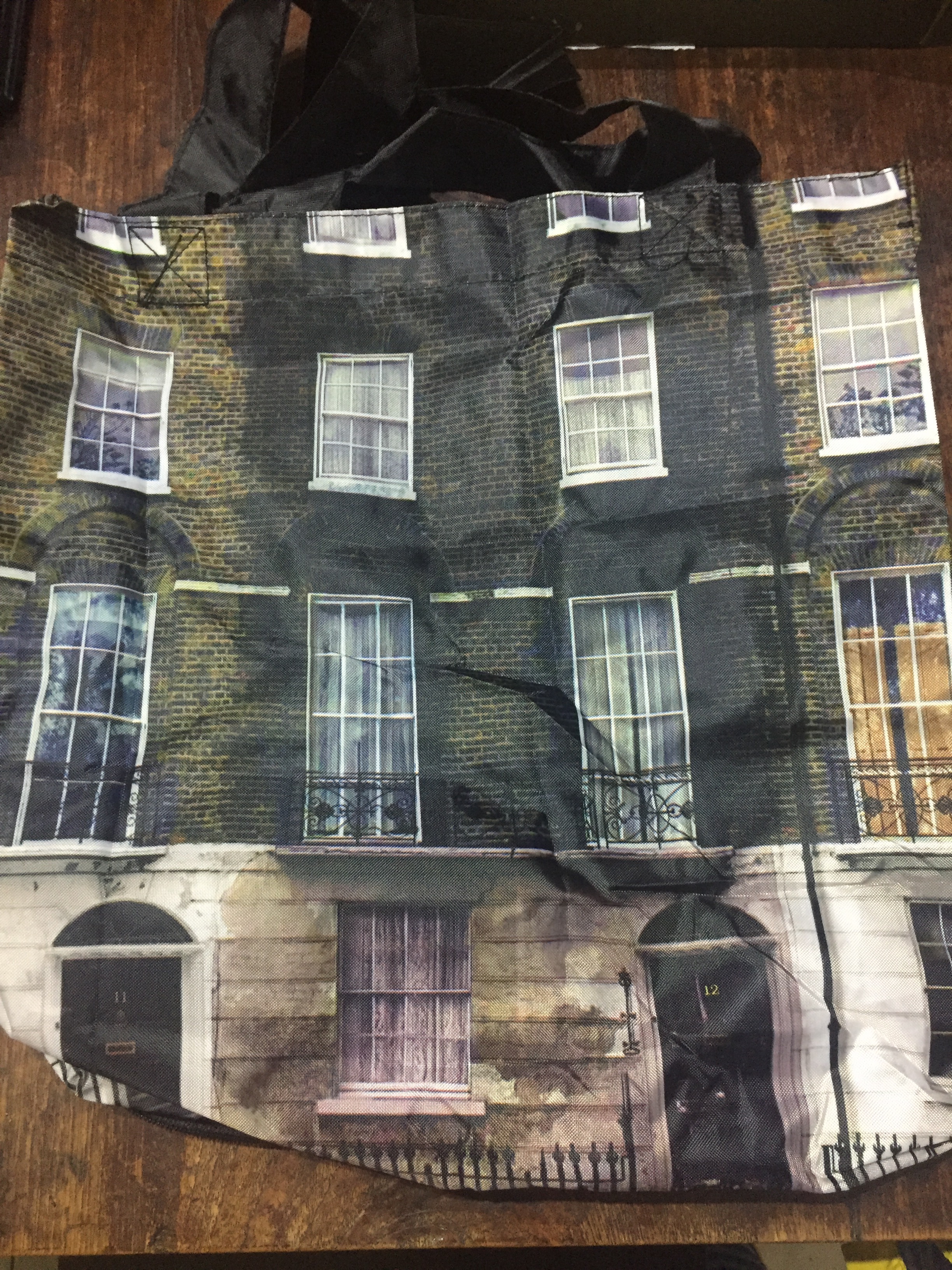 6) Blind Pig Coasters
These reversible Bling Pig coasters are based on the hidden NYC speakeasy of Fantastic Beasts (designed by MinaLima!), and feature both the iconic entrance portrait, and a Gigglewater ad: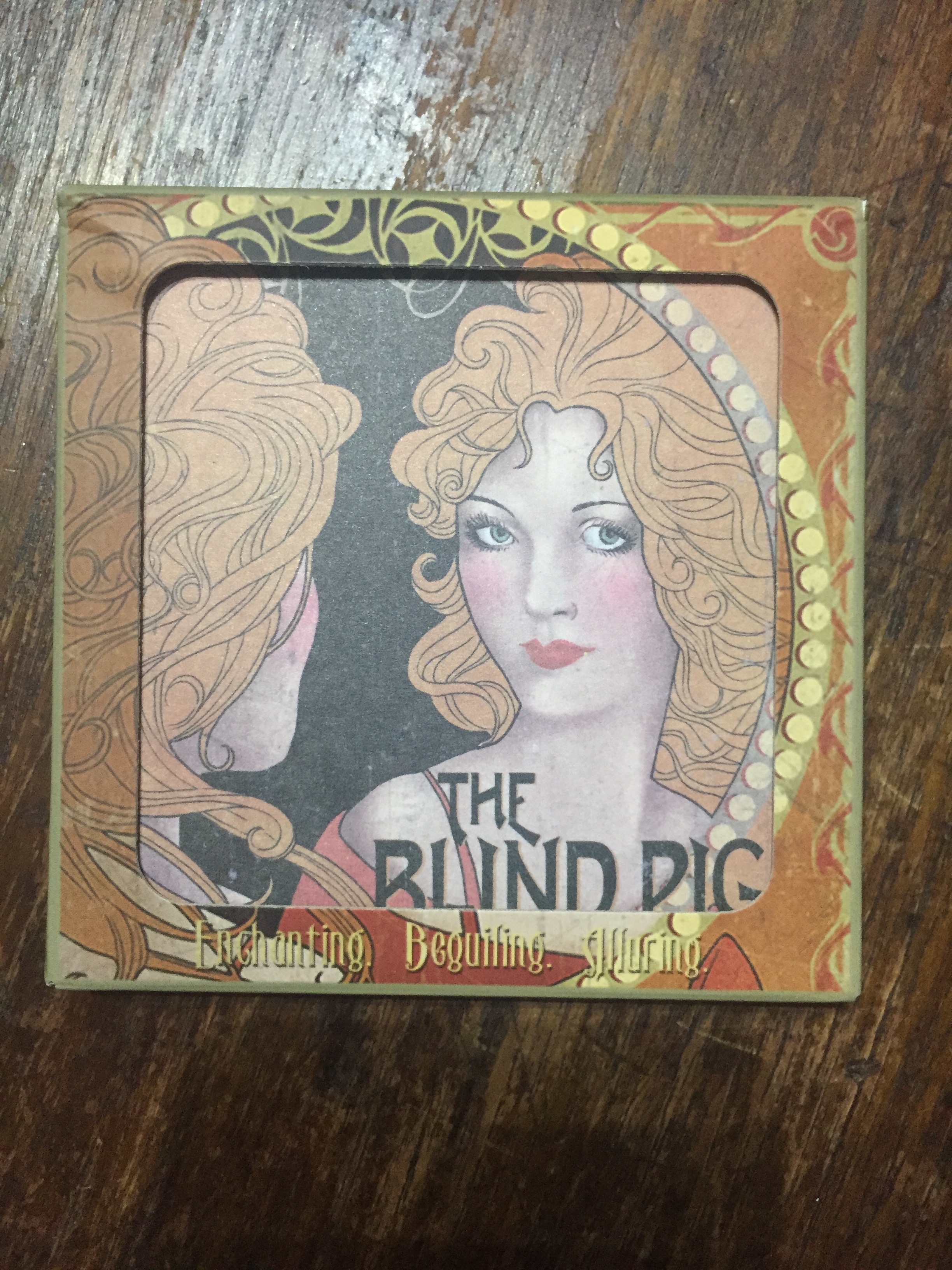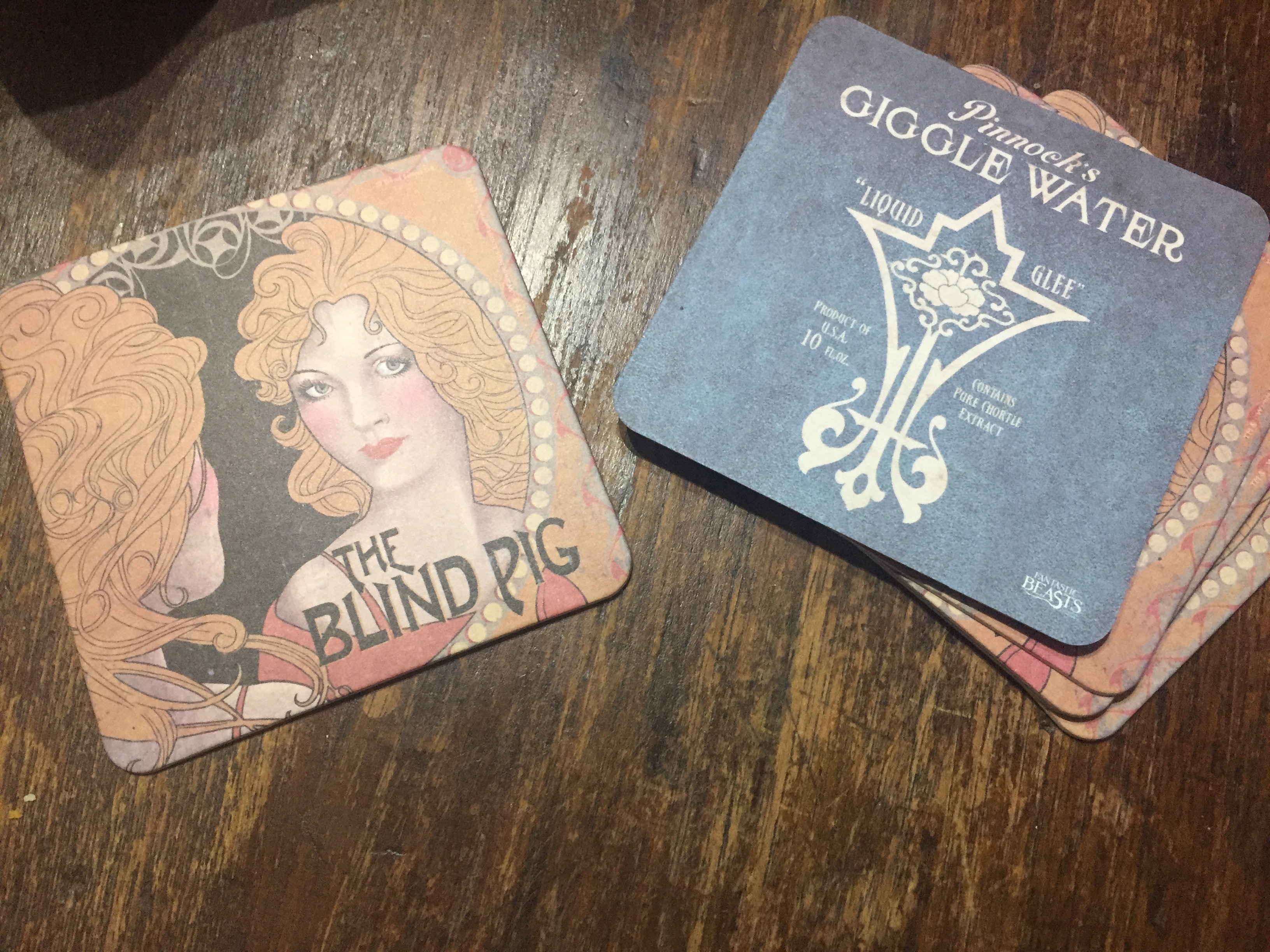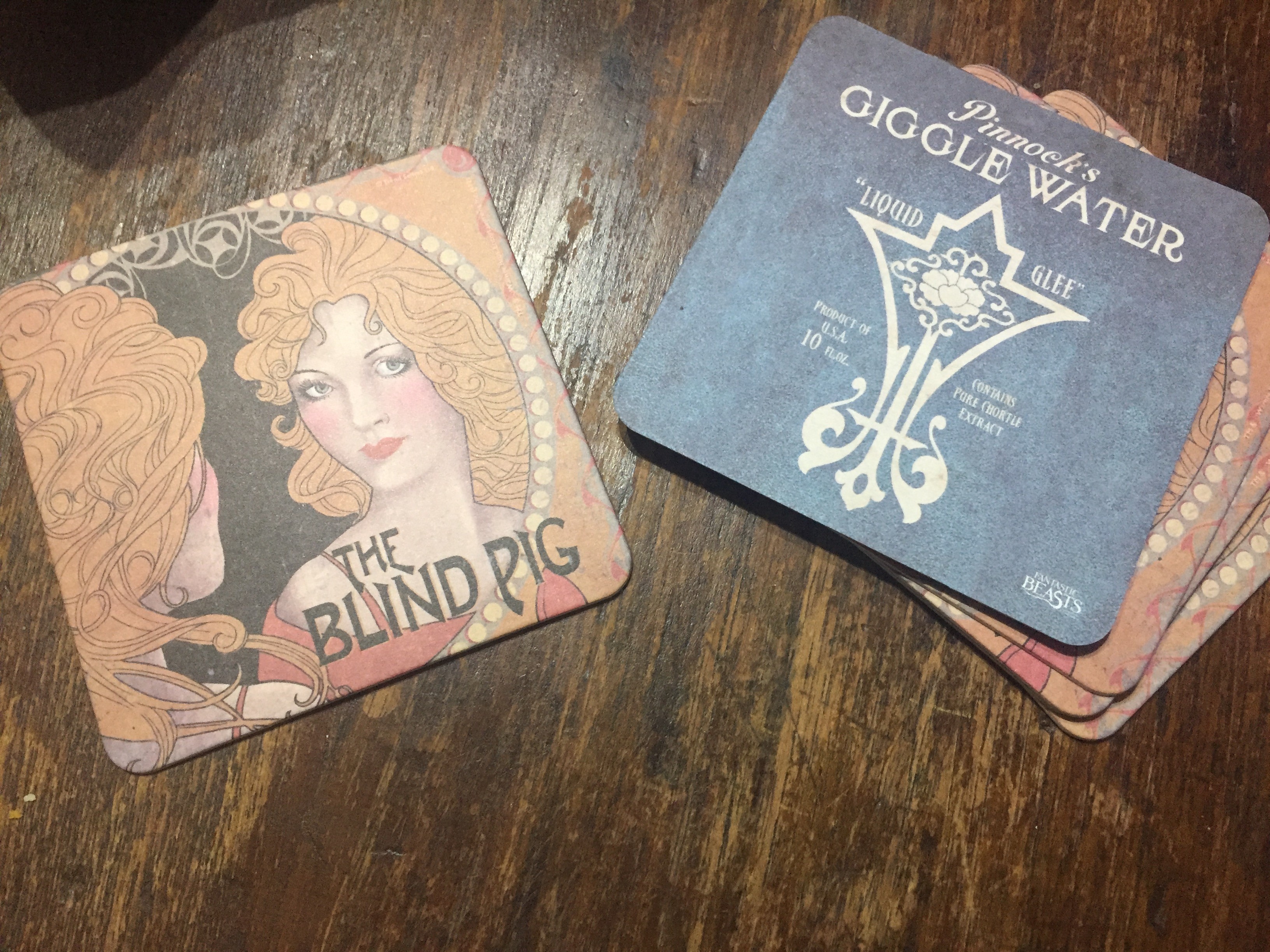 As always, Lootcrate have decorated the inside of this box immaculately, with the Marauder's Map providing an added touch: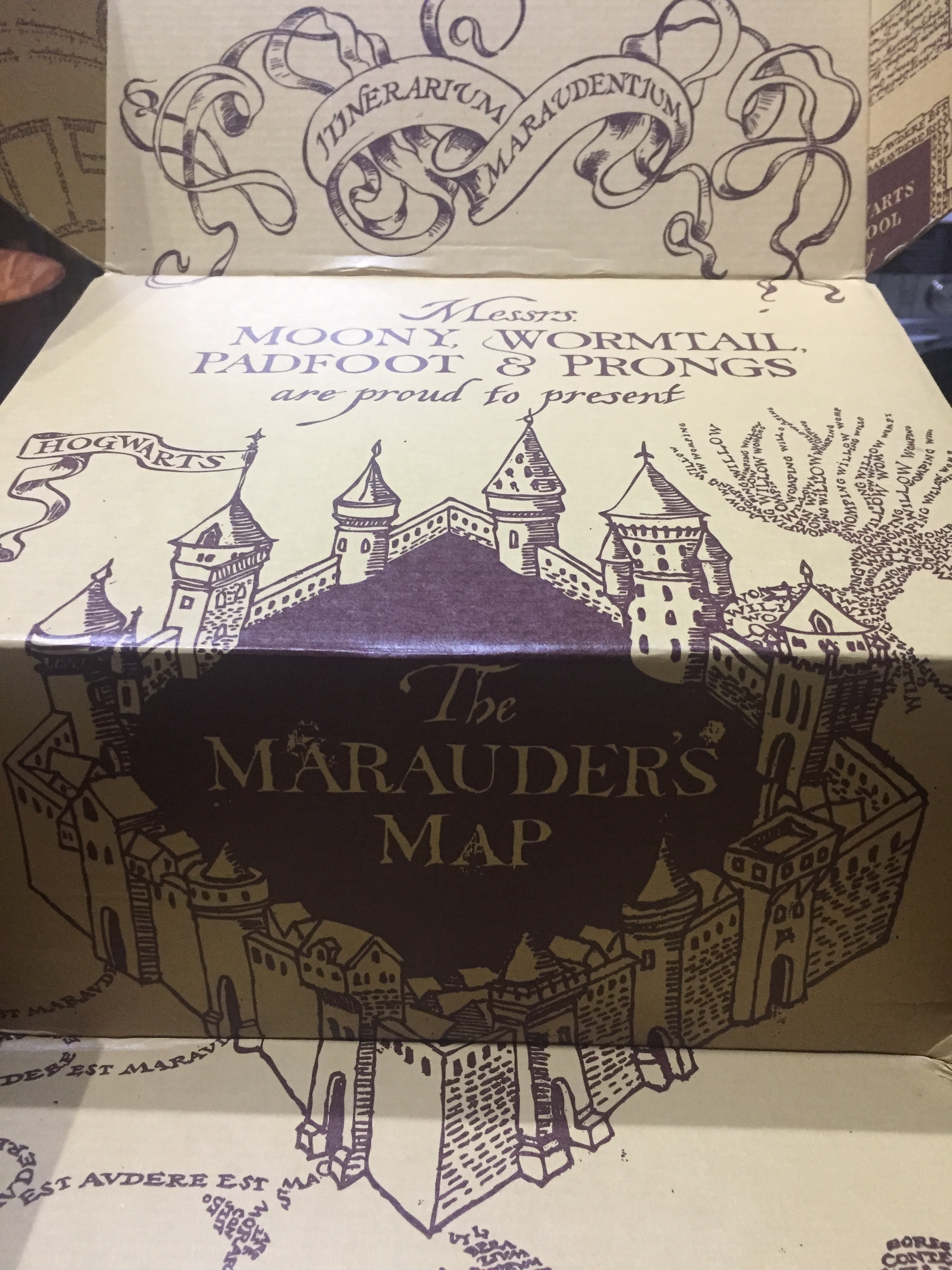 Overall, an impressive loot! Lootcrate are masters at balancing exciting merch with useful items, and they didn't disappoint with their Secrets Of The Wizarding World box. Boxes are priced at $34.99 plus shipping, and are delivered to your door filled with 5-7 exclusive and officially licensed items, valued at $65+ (retail price).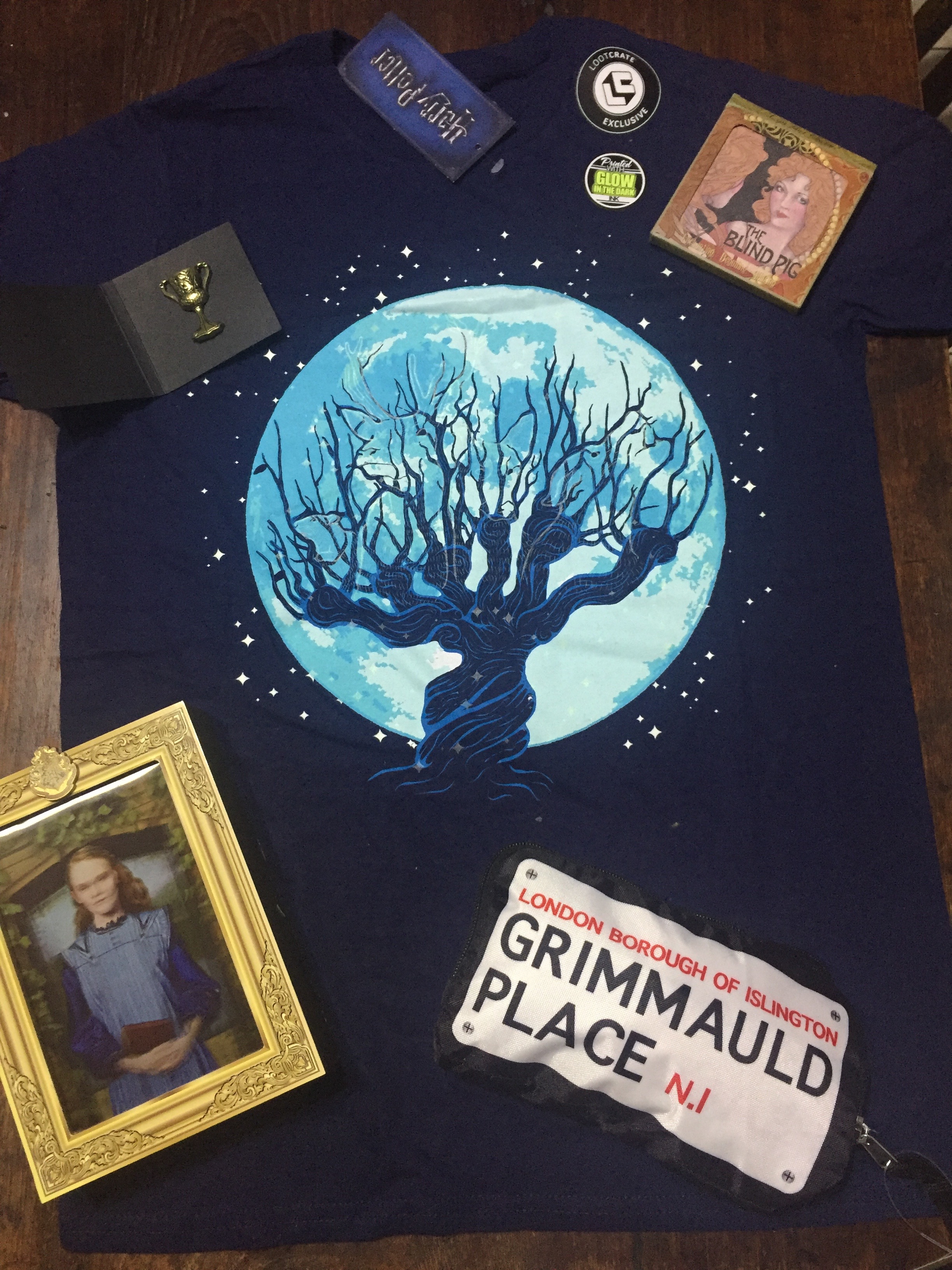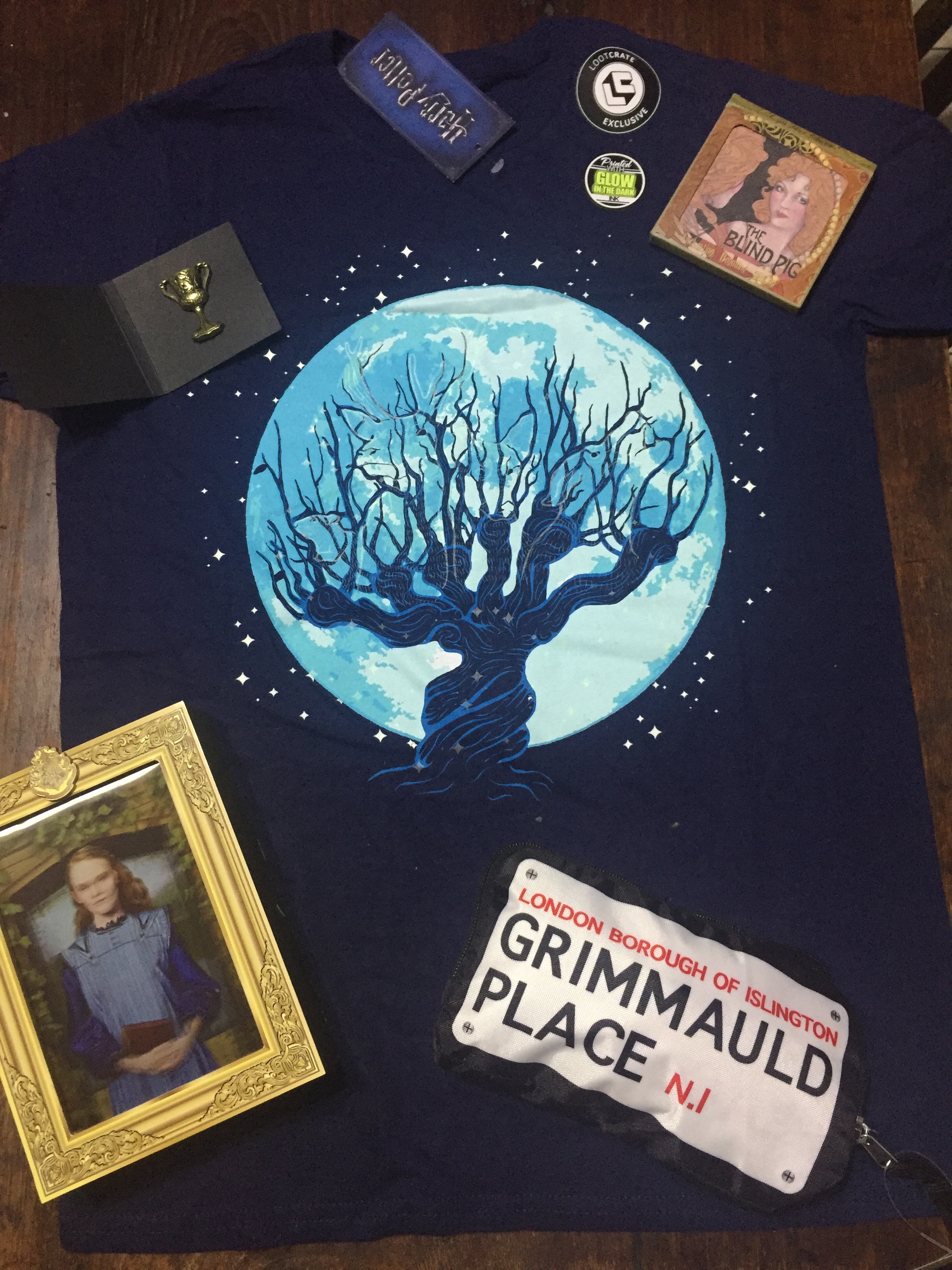 The next crate will ship in January 2018, and is themed The Ties That Bind Us:
No matter the bloodline, family ties run deep in the wizarding world. Explore the heirlooms and traditions passed through generations, connecting people together… or, sometimes, driving them apart.
This box ends on January 3rd at 9pm PT, so you'll have to be quick! Subscribe to the Wizarding World Crate here.