Eddie Redmayne Hints at Jude Law's Take on Albus Dumbledore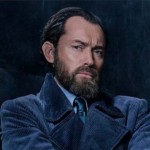 Jan 24, 2018
Eddie Redmayne is making the rounds to promote the upcoming release of his new film Early Man, and it's no surprise his highly-anticipated return to the wizarding world as Newt Scamander in Fantastic Beasts: The Crimes of Grindelwald would come up.
He and his fellow costars are no doubt under strict orders to carefully guard the secrets surrounding important plot details–a feat indeed when devoted fans and fan-sites analyze their every word! But somehow, Radio Times managed to coax a few revealing comments from our favorite Hufflepuff and Magizoologist.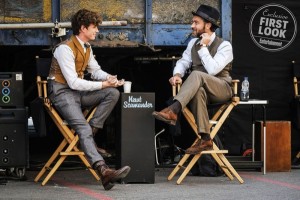 Of his collaboration with Jude Law, who is tasked with portraying the young Albus Dumbledore in Crimes of Grindelwald, Redmayne observed:
"I've known Jude for many years and I like him hugely and it was really wonderful watching him find the young version of Dumbledore."
It's exciting to hear Redmayne's high praise of Law's take on a man who is, arguably, one of the greatest wizards of all time and a figurehead in J.K. Rowling's story. It is essential that he get it right, and it sounds like fans can rest easy!
Given Law's commendable acting credentials, reviewed in his recent birthday post, and the testimony of his close costar, Redmayne, we ought to have great confidence. On the other hand, considering that there has been ongoing debate–for years–over the merits of Richard Harris' and Michael Gambon's diverging interpretations of the older Dumbledore in the Harry Potter film series, it's also understandable that fans are both curious and cautious.
This being the case, it's good to know that Law himself understands the gravity of assuming the character and went straight to the source. Leaky previously reported that Law spoke to ET on the Golden Globes red carpet, revealing:
"Do you know what I did? I sat in a room for an afternoon with J.K. Rowling, and I listened to her extraordinary words of wisdom…She was kind enough to share with me the whole backstory and her future hopes for this young character of Dumbledore and really that set me on the path. I just did what the writer said."
Surely Rowling's insight into Dumbledore's history will result in a performance that will strike the perfect balance of weight, humor, and charisma. After all, this is what executive producer David Heyman was looking for when casting the role. In Leaky coverage of a revealing interview with Entertainment Weekly, Heyman explained:
"One of the reasons we chose Jude is he has many of the qualities we find in Dumbeldore in the Potter films…He's got authority, he's got a twinkle in his eye, he's sometimes a bit elliptical. So you have that but also have this youthful energy and jubilance. So he brings that twinkle, mischief, authority, and power, but at the same time brings far more youthful energy to the film. You understand why he would be your favorite teacher and be someone you believe is an extraordinary wizard."
But perhaps the most exciting detail to come out about Law's performance is also the most succinct. Radio Times teased one last hint from the tight-lipped Redmayne: "Playful."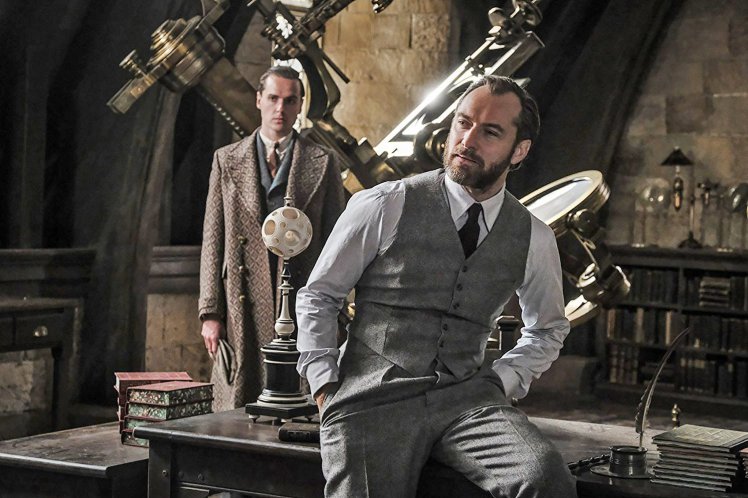 Considering this is a Dumbledore bearing many heavy burdens, all converging where the expectations and protection of the wizarding world meet with the need to reconcile Grindelwald's continued betrayal and end the horrific actions of the one-time friend and confidant, it's good to hear the shades of Dumbledore will not be cast with a bleak and down-hearted pallor alone.
Dumbledore will embark upon the present task with his wit and light-hearted spirit intact, making the journey more about "what's going on with [Newt] and his relationship with Dumbledore," as Redmayne observed, rather than about lingering bitterness or revenge.
After all, "happiness can be found even in the darkest of times if one only remembers to turn on the light." And doesn't it make sense that Dumledore would be the first to good-naturedly shine it?